Why your Email Lists are actually Destroying your Business?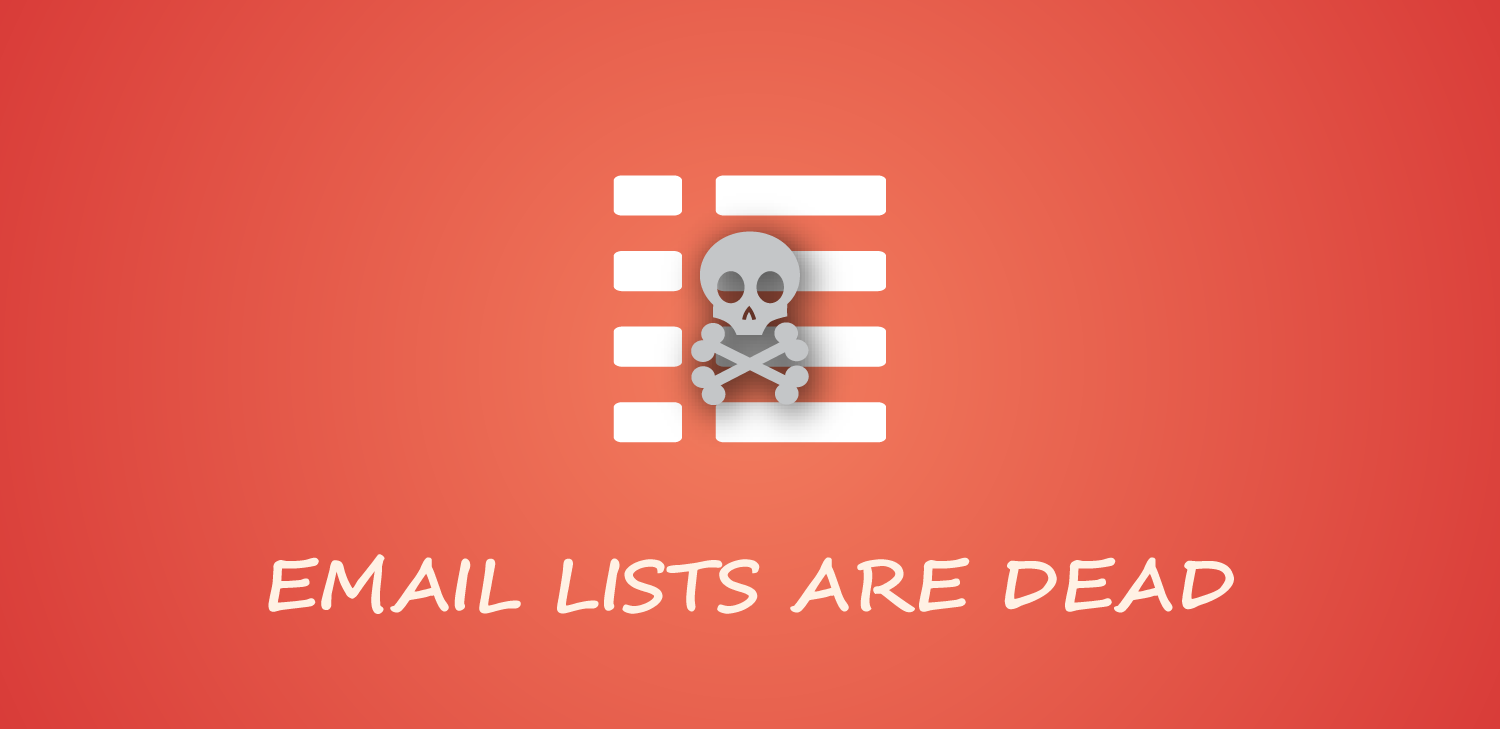 Oldschool email marketing services like MailChimp or Aweber (and lots of other services too) use Contact Lists to store your subscribers separately. But over time and as the complexity of your marketing grows you will face a serious issue: you will have to deal with tons of lists and lots of wasted information! If you would like to implement a modern marketing automation solution that relies on behavior-based activities to send highly personalized emails, you should use Contact Tags and Segments only and leave the concept of email lists behind! This short guide shows you why and how to do that.
Why I hate using several Email Lists in my marketing?
In older systems you subscribe people to different lists – this is the basic concept that helps you do your email marketing well. But unfortunately, it very shortly becomes very complex and messy! On top of everything, it prevents you from sending highly personalized messages that are truly based on behavior… but I'm sure you know that nowadays without highly targeted and personalized messages you are most likely broke. You just don't see it yet.
So here are the 4 main reasons I hate the concept of multiple Email Lists.
Complexity multiplies over time

Let's see an example:
You have 1 main contact list that has every subscriber.

You have Hooks (free ebooks) for lead generation purposes, so you have lists for each. Let's say you have ebook A,B,C so you have list "A hook", list "B hook" and list "C hook".

You would like to see your leads on 1 list, wouldn't you? That's one more.

You hold webinars, don't you? Therefore you will have lists for webinar A and webinar B.

You have a trial version for your app? Ok, you have a list for them too.

You have paying customers, so you have a list for them as well.
Just count the number of lists in this example: 9 Email lists!
Not to mention the promotions that are not permanent lists and if you would like to separate different type of clients based on the price range they are in…
The number of lists in your database exponentially grows as your company grows!
You pay multiple times for 1 contacts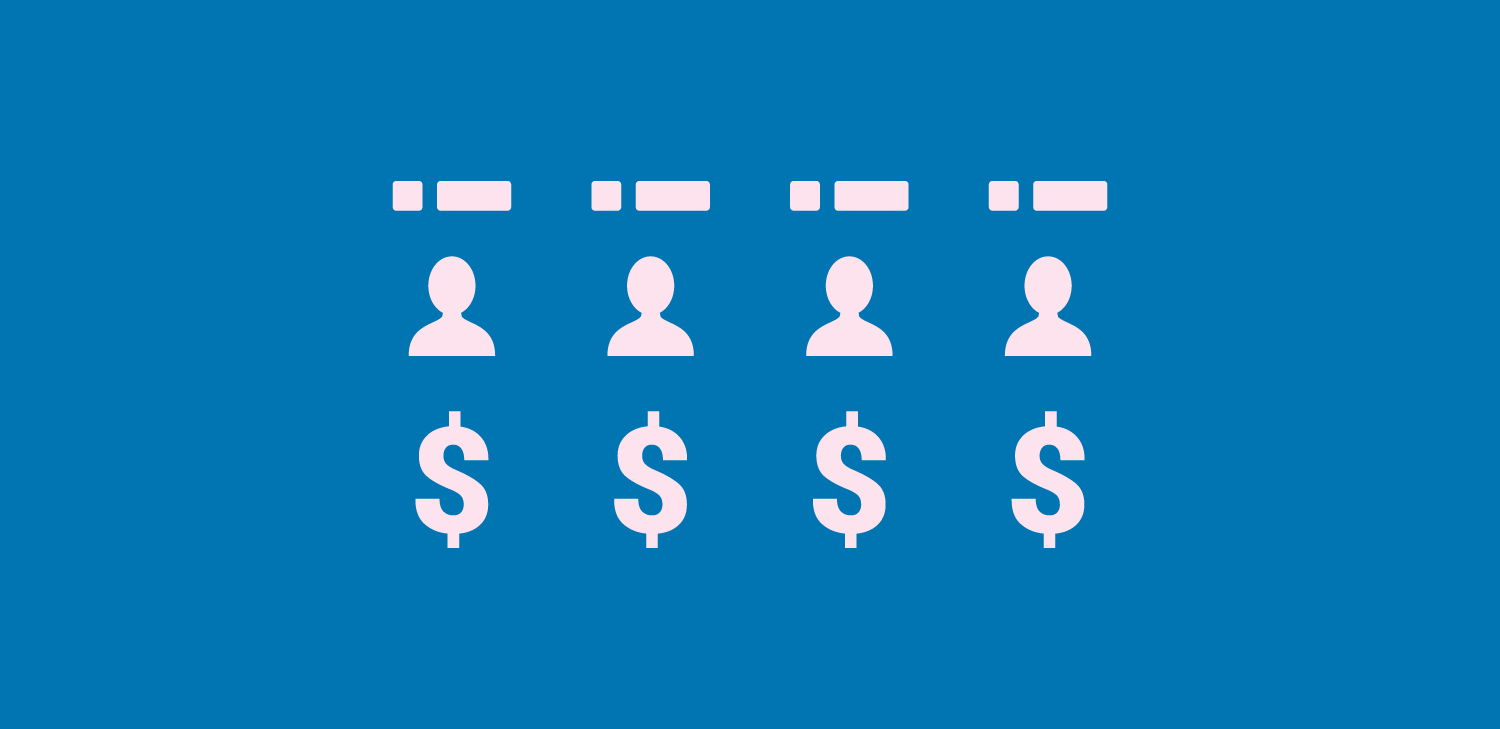 In the previous example, there will be a chance that your contact will be subscribed to multiple lists… for example to 9 Email Lists. Although this contact is 1 person, you pay 9 times for it!
Now calculate a little:
You pay for example $199 for 50k contacts.

You have 50k contacts.

9 lists.

30k out of 50k contacts are at least on 5 lists.
It means, you have only 6k+20k, 26k individual contacts but you pay for 50k contacts!
Yes, you pay almost double the price
Disinformation is extremely harmful to your business

And what happens if your contact data changes on one of your emails lists?
For example, you get the age of the prospect (because it's part of your qualifying process). You always have to update a contact on EVERY LIST it is on.
That's an awful and tiring work and believe it or not, but after a while, you will fail at it and your contacts will not be synchronized. Imagine the amount of information you can loose over time!
And the result: when it comes to personalized messages or – even worse – to sales, you will have a higher chance of failing at it!
In addition, the missing information will prevent you identify characteristic patterns of your typical customers. Disinformation will drive you toward wrong business decisions on the long run!
See how harmful it can be? And there's even more…
Looking for a tool with an easy-to-use tagging feature? Get started for free now!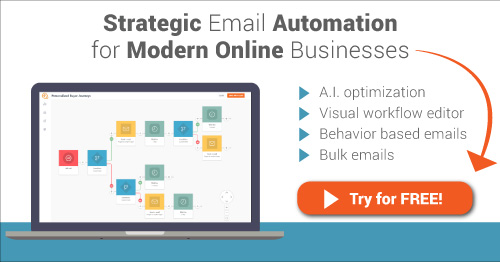 Multiple Email Lists induce bad habits in email marketing

It is very easy to use email lists in a bad way and it's even more problematic if you get used to it!
I'm sharing a real example with you that happened to several companies during the past few months. I won't tell their names as I don't want to hurt their reputation.
So this is the process they used to follow when they sent emails:
Wanted to promote something to a list of people.

Identified list of people in their data storage.

Uploaded contacts to a new list to an email marketing solution through REST API.

Sent an email.
Every time they sent a promotion, a newsletter or any other type of email, they created a completely new list!
You can imagine how many lists they had in a very short period of time…
And top of everything they were always being sued by the recipients…
Why? Because even after they unsubscribed from a list they still received the next emails as they were imported to a completely new list with outdated information!
Therefore you should leave behind the concept of Contact List. It can easily induce bad habits in your marketing that not only will be inefficient but might also make you lose a lot of money.
The advantages of using 1 list, Contact Tags and Segments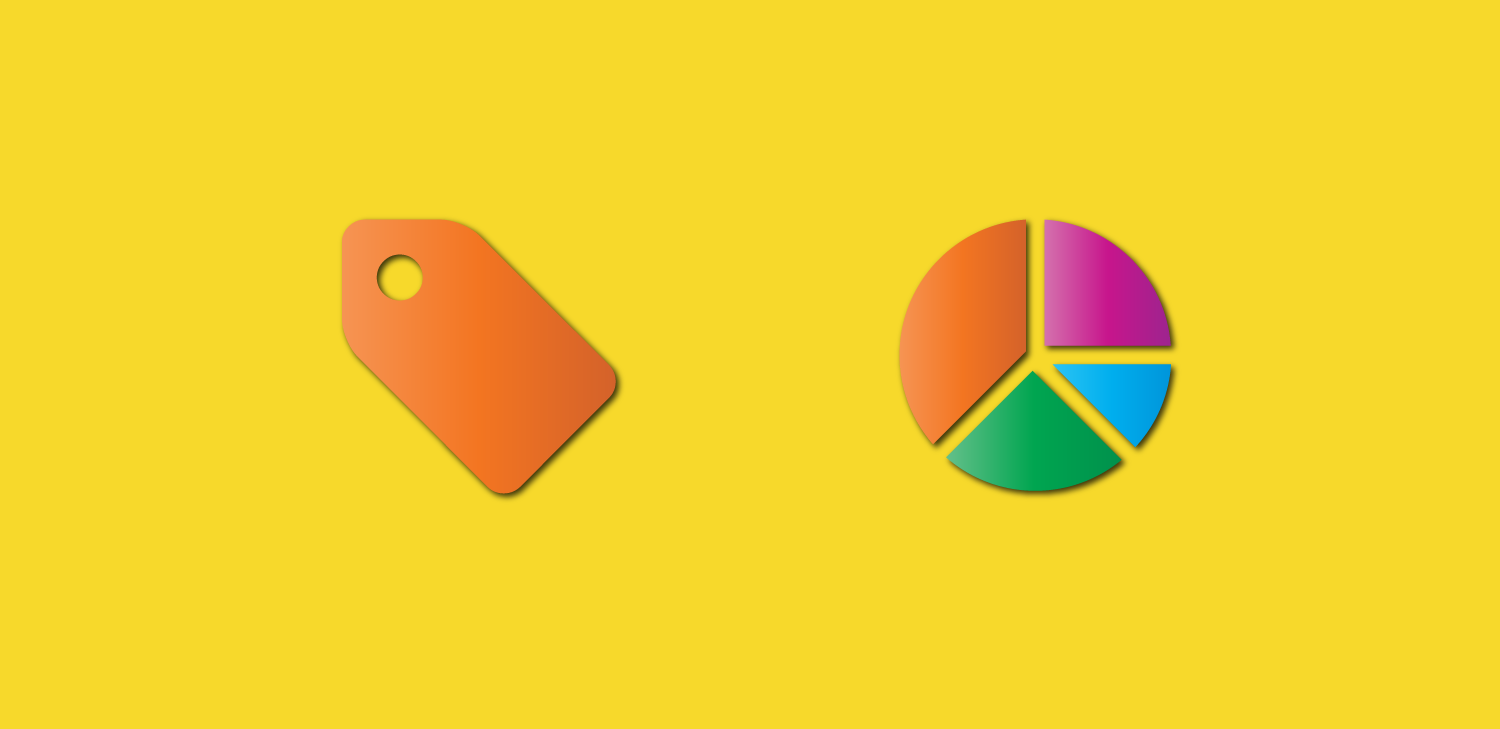 Use 1 contact list if you would like to reduce the complexity of your email marketing and it's especially important for those companies and marketers who automate their email marketing efforts.
But before we get in technicalities, let's sum up the meaning of tags and segments.
Contact Tags are the souls of behavior-based, data-driven and highly targeted communication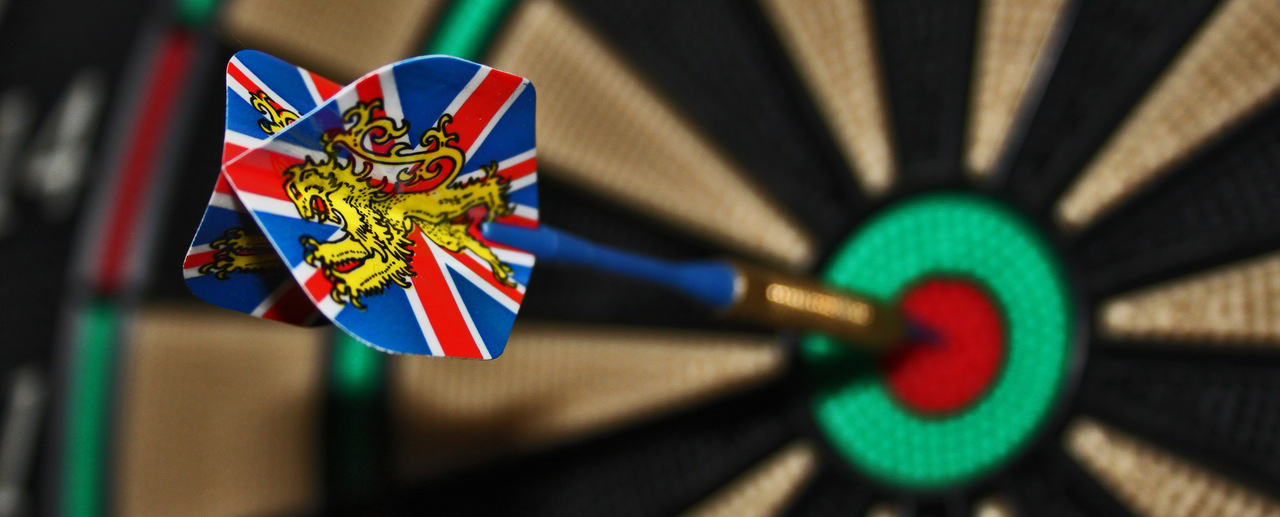 Tags are basically "labels" that are given to subscribers by marketers manually or automatically.
For example, if you met a person on an offline event (e.g. on a digital marketing conference), you can give that contact a Contact Tag "digital marketing conference". So you will always know that this contact was there. (behavior).
Or you can automatically add Contact Tags to your subscribers when they download any of your hooks ("hook A"), to your users when they start your trial (e.g. "trial user") or when they pay you for a specific package (e.g. "paying client", "package A").
Do you see how you add labels to your subscribers in your marketing funnel?
Let's get back to the example of 9 email lists. In this case, you will have contacts, that have these Contact Tags:
lead

ebook A

ebook B

ebook C

webinar A

webinar B

trial user/paying customer

package type A/B
9 different Contact Tags on 1 list, on 1 contact and 1 payment instead of 9 different lists, 9 different contacts, 9 different information and payment for 9 contacts.
Use Contact Tags and you will be able to:
Label subscribers' behavior based on their engagement with your emails and contents.
Track your users' activity on your web page or in your SaaS application or mobile app.
Trigger behavior-based, automated emails that are truly personalized and timely.
Track the existing labels of your contacts automatically and set up rules that make sure you send the right message to the right person with the right content at the right time.
Use Segments to send highly targeted messages

Tagging generates behavior-based data in your marketing automation tool but there are much more than that:
demographic data (age, sex, job, family size, income, etc.)

geolocation (which country, county or city, etc.)

psychographic data (activities, interest, etc.)
So why don't you combine behavior data with any other types of data?
In addition, it is good if you can amplify your existing behavior-based data with external activities in other apps or web pages.
In the end of the day, you will have lots of types of data collected. And as you know, the best way of sending highly targeted and personalized messages is to find the potential micro-segments of people based on data!
But be actionable, let me explain this data-driven perspective on concrete examples:
Example 1: Send offers to highly-engaged leads
Let's say you would like to convert people who are highly engaged. "Highly engaged" means that they are consuming your contents and react to it in a positive way!
So if you set up your tagging well, you will be able to find them in your system by creating a news segment for them using the following criteria:
Those who have tags: "hook A" or "hook B" or "hook C"

Opened 10 out of the last 20 emails

Clicked on a link in 5 emails
After you set up these criteria, you will be able to send emails to these set of people easily. On top of it, it's not a simple list but a segment that will always let new people enter it – so you will be able to send offers to these people easily – even automatically.
Example 2: Win-back trial users
If you put a Contact Tag to those users who haven't been converted to paying client in a certain period of time, you can easily send highly targeted automated or manual emails. You can identify these people by creating a segment with this criteria:
Those people who have "not converted trial user" Contact tag.
Example 3: Up- or cross-sell your existing customers
You add tags to your clients based on the plan they pay for, don't you?
If yes, it is really easy: just created a segment with a Contact Tag criteria: "Plan A" or "Plan B".
Now you can send automated or manual up-sell or cross-sell emails!
Example 4: Identify your most loyal customers and send them a gift
If you register the usage of your application, add tags based on feature usage you can identify your best customers.
Just set up the criteria with the right tags combined with geographical, industry specific or similar type of data (it varies company by company). Send them a gift and ask them to give you a good testimonial.
So now you see why leaving behind Email Lists is a good thing and drives your business as a whole. Using Contact Tags and Segments will build your reputation as it helps you send truly personalized and highly targeted messages while save you a lot of money by counting each contact once.
Modern, new marketing automation solutions help you leave them behind and try to give you the tools that are truly needed to be able to do effective, human-like communication with your prospects and clients!
Get started for free now, and create segments with ease!