Lead generation is a big challenge for businesses… but it's a must. Here are 2 well-known and 6 less-known lead generation examples with explanations and solution-specific tools for you to get started today!

1. On-site retargeting – Optimonk
That's one thing you use pop-up forms for lead generation purposes but you can easily get it to the next level.
One way you can collect contact information is to show pop-ups as exit intent is recognized. Exit intent is when visitors approach the "close" button on their browser.
As soon as a visitor starts to do it, a pop-up appears and you will have the chance to ask for the contact information simply by offering:
a coupon for a discount,

a free ebook,

an email course,

a one-to-one consultation,

newsletter subscription,
…or anything that works for your business.
You can also show completely personalized messages based on your blog or website visitors' behavior.
For example, if a person visits your pricing page and checked one of your features, it is good if you offer a quick consultation, a relevant case study or course. Targeted offers will have insanely high conversion rate!
Check Optimonk
Example: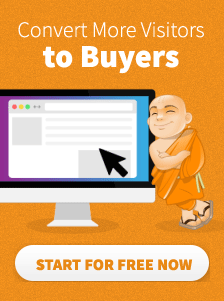 2. Email course – PageWiz
Promote short email courses that educate your audience step by step. Build a separate web page (called landing page) for this purpose and collect the subscribers there (and follow-up with automated emails).
It is important to go with the best practices when you get started. Setting up a lead generation funnel that relies on a web page and emails is like designing your product: needs to provide great user experience. The landing page templates are proven and follow the best practices – so it is a good opportunity to use them instead of building one from scratch.
Check Pagewiz
Example: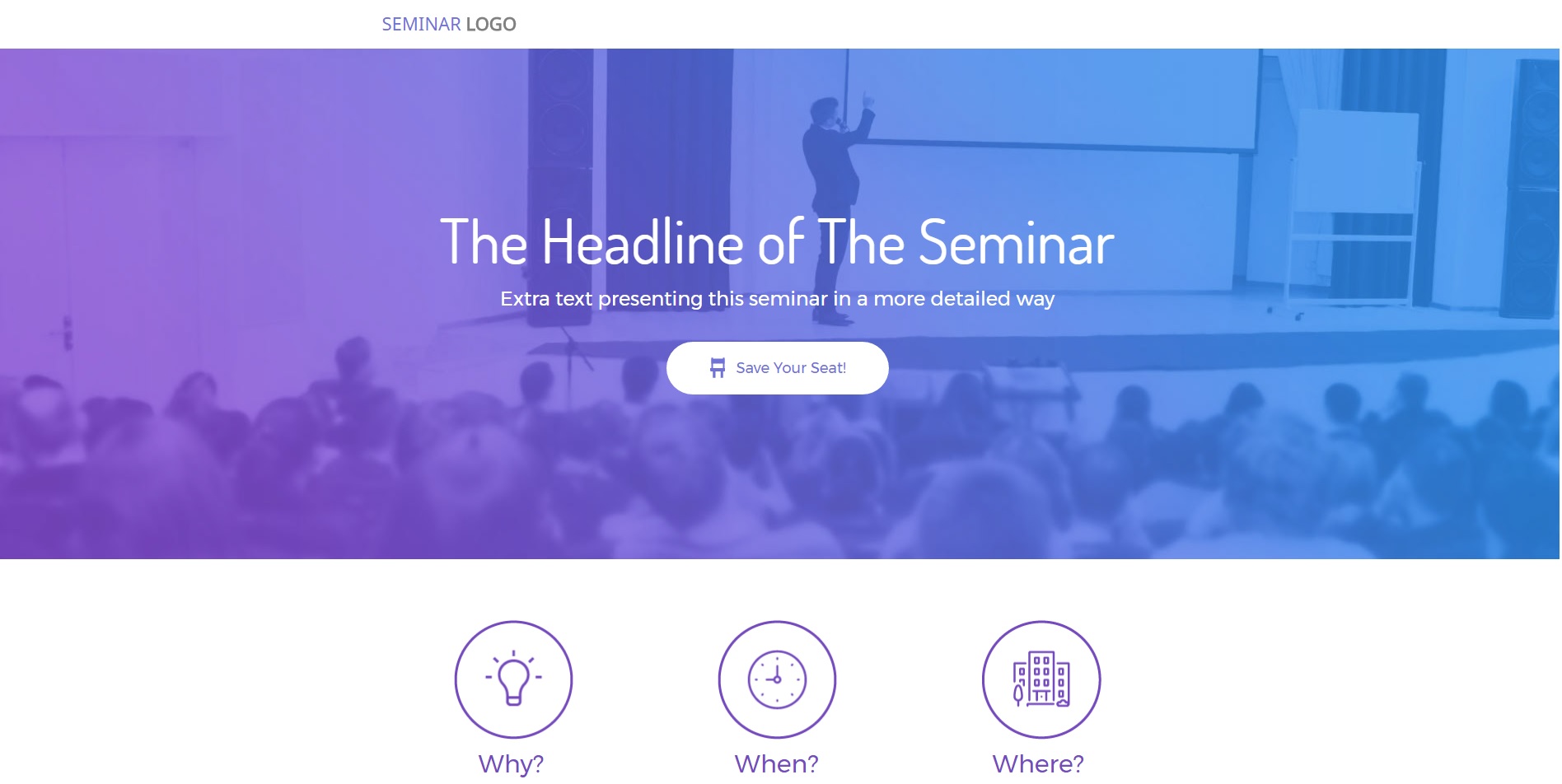 3. ProductHunt – Introbar
You plan to launch your product on ProductHunt? Then you should know that it is a good thing if you offer something special for Hunters. But instead of showing this "gift" to everyone on your website you should only allow Hunters to see it.
Introbar gives you the opportunity to show a header to people who are coming from ProductHunt with a custom message.
Check Introbar
Example: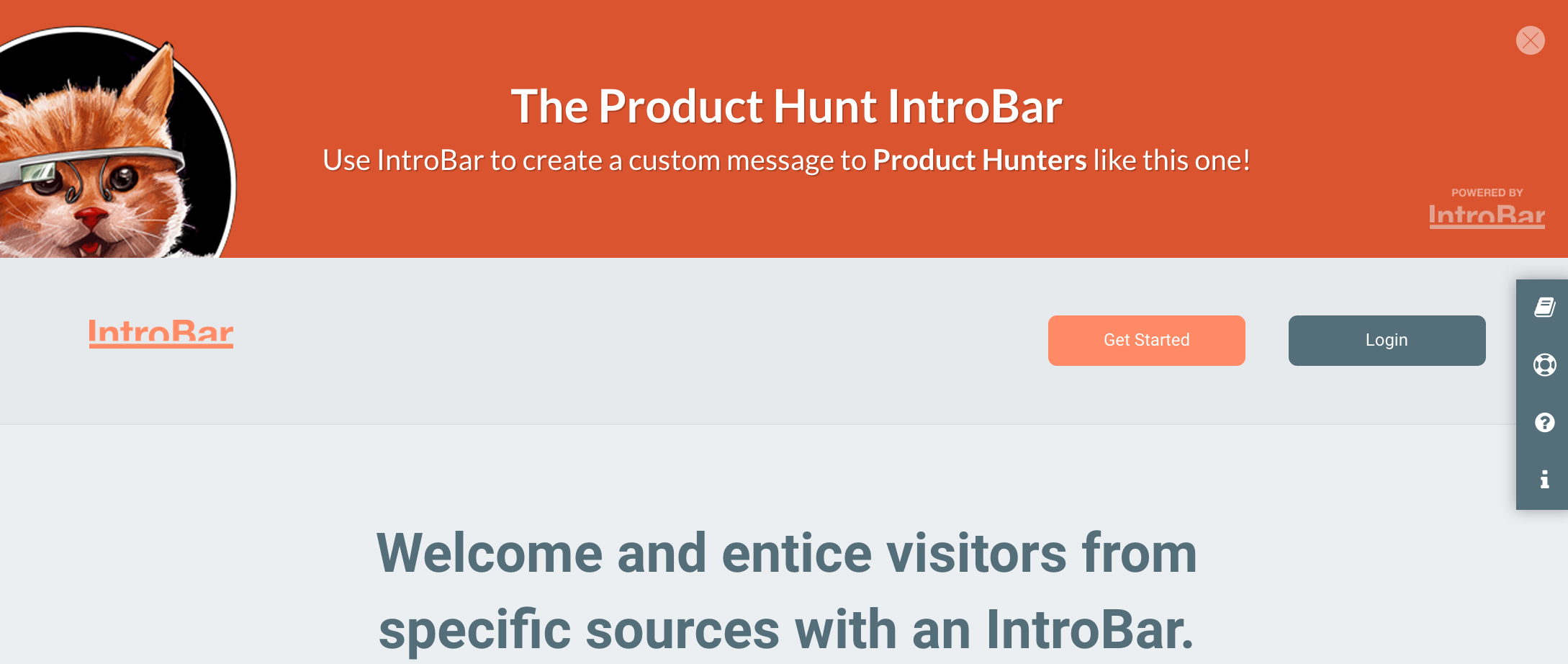 4. Videos – Wistia Turnstile
Video marketing is quite a hot topic as it makes understanding easier, can be very interesting and also funny. And you can convert leads easily by asking for email addresses if someone wants to watch your whole video!
Make your video stop just before something interesting will happen – for example just before you tell him an easy solution to a problem you described before. People love finished stories and tend to do a lot of things (like social sharing or subscribing) in order to see the outcome.
This is where Turnstile comes in: you can specify a timecode when the video stops and shows a form to your audience.
Check Wistia Turnstile
Example: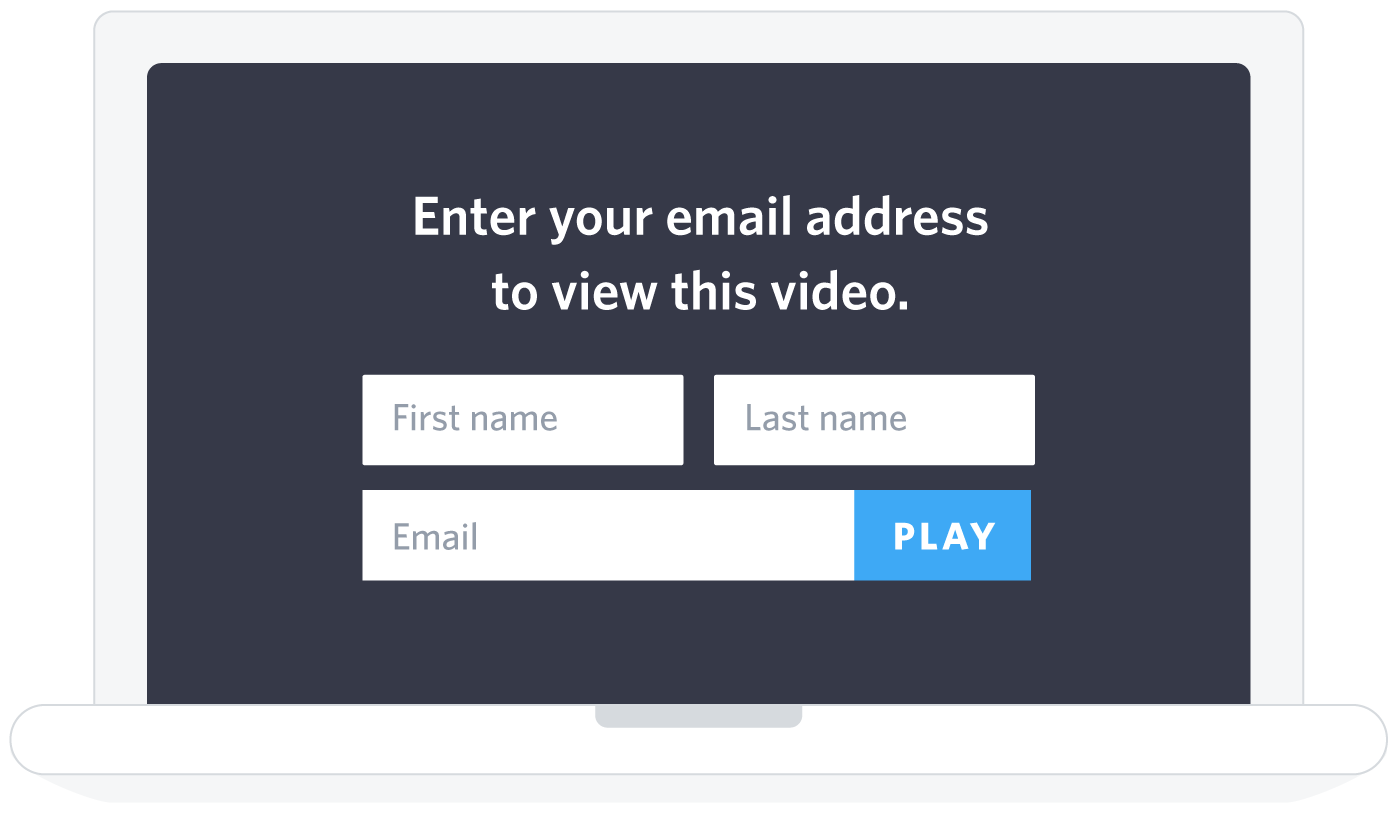 Learn the secrets to Generate Leads for your company more effectively! Get Your Free Cheat Sheet!
5. Facebook – Lead ads
Have you heard of Facebooks' advertising option, called Lead ads?
You can collect contact information of Facebook profiles and push the information into your email software right away.
It's not the average advertising where you send the traffic to a separate landing page but a solution that collects information on Facebook itself!
Check Lead ads
Example: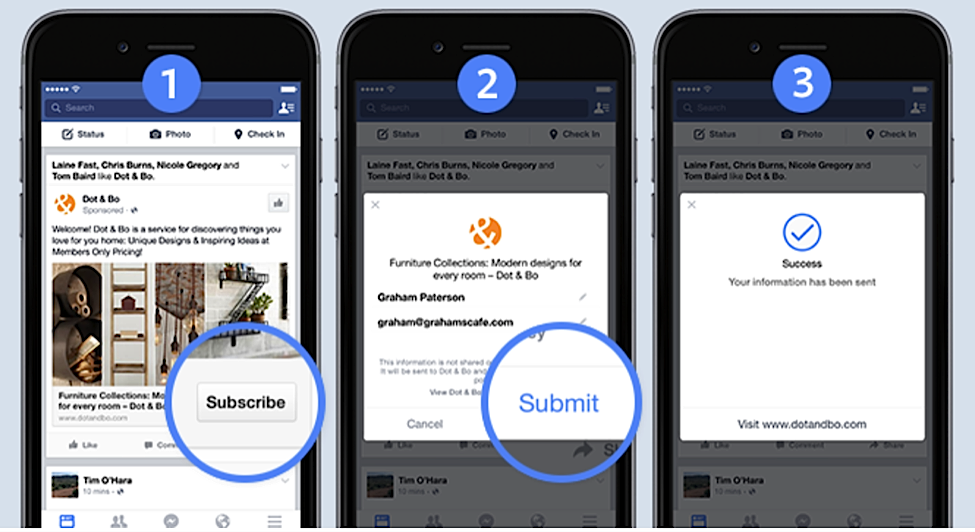 6. Presentation – Slideshare
Creating presentations is a type of content that's still great and especially when it comes to Slideshare that is the biggest presentation sharing platform.
You have 2 options for lead generation:
Free option: You can upload your presentations to Slideshare for free and still get an awesome traffic to it. And you can easily add a link to the bio and the description that sends the traffic in question to a standalone landing page.
Paid option: Like Turnstile, Slideshare supports the option to insert lead capturing forms into your slide. As a result, you can add a gate to a part of your presentation that asks for contact information.
Check Slideshare
Example: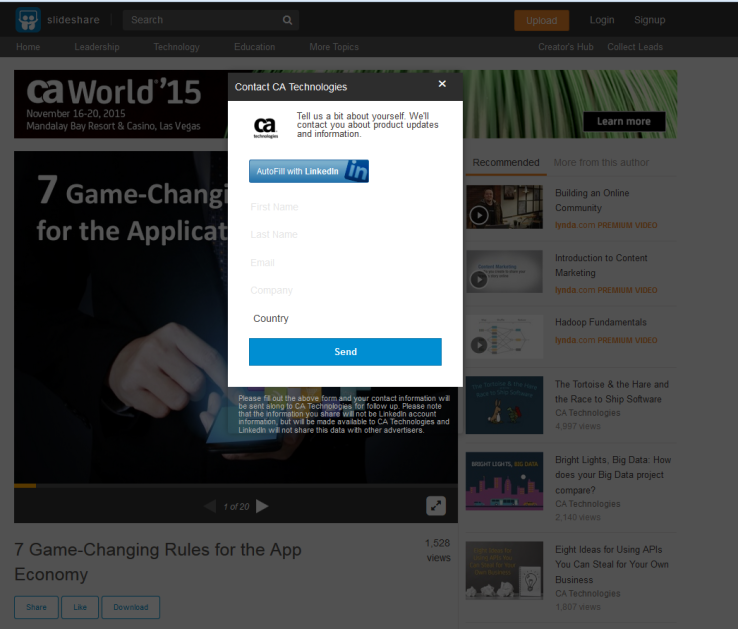 7. Quizzes – Leadquizzes
Quizzes are still a good option for different industries to generate leads. People like to test their skills and marketers can easily take advantage of that.
But warning! Creating questionnaires that are truly engaging is challenging. You have to ask for the contact information at exactly the right time. Your quizzes shouldn't be too easy but shouldn't be too difficult too.
Check Leadquizzes
Example: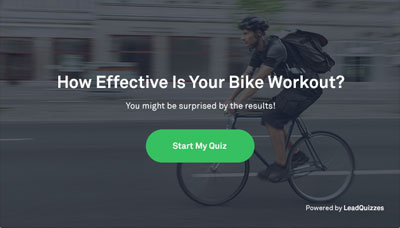 8. Push notifications – Pushcrew
Browser, in-app and web push notification is a relatively new channel to reach those website visitors who haven't given you their email addresses. However, it gives you the chance to bring them back!
And what if you use it as a lead generation tool? Combined with a landing page it can easily bring back visitors so later you can convert them to an email subscriber and that is somehow a closer relationship.
Learn from the best! See how 38 experts like Adam Houlahan, Sam Hurley, Erik Qualman, Ritchie Pettauer, Mandy McEwen and Tim Hughes use web push notifications to get killer results.
Check Pushcrew
Example: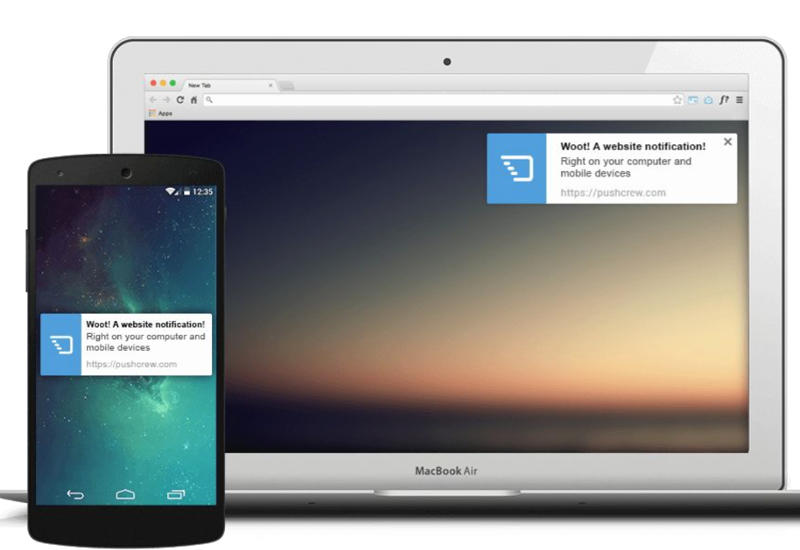 +1 Prospecting – Aeroleads
Aeroleads is a prospecting and lead generation software which can be used to find emails and phone number of any prospect instantly. With AeroLeads chrome plugin, you can build your lead list in minutes and can transfer it to your CRM or marketing software. They offer a free trial, too.
Send emails at the right time, to the right people with the right message. Get started now!
He graduated from the Technical University of Budapest, with master's degree in Software Engineering, Economics and Management.
As a serial entrepreneur he has 10+ failed projects and one big winner one: growing Protopmail email marketing service from zero to a market leader position in Hungary.
He has been working more than 20 years in software development, more than 10 years in IT project management and also having the serious of 10+ years experience in email marketing and marketing automation.
Aside from running a successful business, Gabor is also an email marketing and marketing automation consultant and works for clients like GE Money, DHL, Bridgestone and for several banks and insurance companies.
He also appears at multiple online marketing colleges as a guest speaker, and a well-known speaker at online marketing related conferences.
Gabor speaks 4 languages, has three kids and he is a serious golf addict.
https://automizy.com/wp-content/uploads/2017/03/leadleadlead.jpg
1593
4187
Gabor Koncz
https://automizy.com/wp-content/uploads/2018/02/logo-2.png
Gabor Koncz
2017-03-20 13:27:29
2018-05-07 06:51:48
8 Awesome Lead Generation Examples and Tools in 2017