Time Management Tips? Ain't nobody got time for that!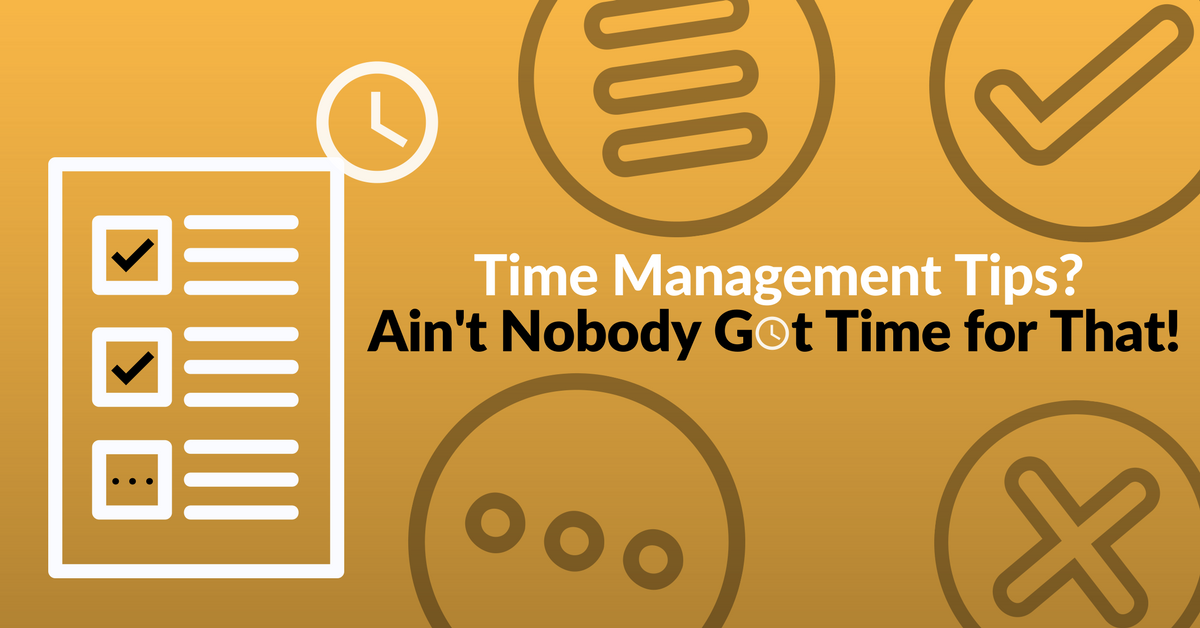 Keeping up with the Kardashians …. WOAH! Hold up! This is a marketing blog, isn't it?
Yes, and keeping up with the members of that family isn't hard at all. They are all over the place.
However, keeping up with deadlines, increasing productivity and managing the workflows is much harder.

That's why I collected some of my favorite time management tips, tricks, and tools. In this piece, you can read a bit about productivity in general and in the office. Plus some tools to keep you fresh and productive.
Productivity in General
24 hours. 7 days. 12 months.
Everyone has the same 24 hours in a day, 7 days in a week, 4 weeks in a month and 12 months in a year. So why is it that some people achieve a lot more in the same amount of time than others?
Time management.
As always, in an 'equation' like this, there are a number of other variables that differentiate why one person is successful while others struggle, but one of the most important of these variables is time management.
I've gathered the most useful time managements tips and tricks to help you achieve increased productivity.
1. What are things that mean the most to you?
The first step on the way to productivity is for you to decide what are the most important things in your life. What makes you happy? Who are the people you enjoy spending time with?
After you're done figuring this out, write a list. From this list, you'll have to identify the tasks, activities which consume the most amount of time and have the least result. This takes a series of hard decisions, but if you succeed you'll have a clearer schedule and increased efficiency.
2. Set clear priorities
You have a list of things that matter the most to you. Now it's time to BREAK IT DOWN.
Well, sometimes breaking it down like this can increase your productivity too. But right now I mean you should break down the things that matter to you into a schedule.
Dan Luca of 5amhacks.com has some amazing hacks on his site and in his coaching program. It's definitely worth to take a look.
Out of all his great tips and insights, one of the best is setting 3+2 priorities.
That means you set 3 of your top priorities for the day. And only if you're done with all of these and still have time on your hands you can plan 2 more for the day.
3. Don't forget Busy-ness ≠ Business
You set up your goals for the day, those are the things you should focus on and complete.
There will be sacrifices.
You'll have people reach out to you with seemingly amazing opportunities, but because you've set your priorities these will have to wait.
And you'll have people who matter to you ping you about something and you'll have to say no because you've set your priorities.
Keep in mind, that activity is not the same achievement. Sooner of later being busy will make you exhausted and sometimes even empty.
Focusing on your daily goals will even let you keep a better balance between your work and personal time.
Workplace Productivity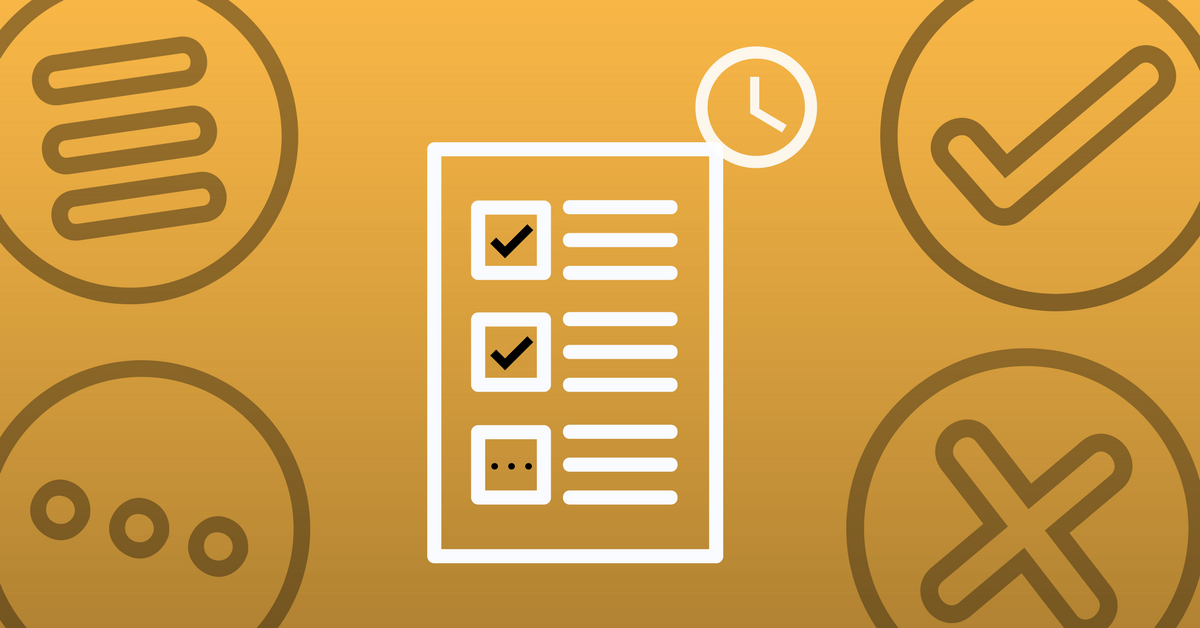 We talked a little bit about productivity in general and looked at some of the most important steps to be more productive on a daily basis.
However, the equation gets more complicated if we talk about a group of people working together. Setting clear and transparent priorities makes the work of the whole team that much easier.
Managing performance, projects, deadlines and internal communication is key for a productive and healthy work environment.

The points I mentioned in the previous paragraph can all be applied in the workplace too.
I'm going to list a couple of different tools so if you need one you can check these out and find something that fits your needs.
I'm not going to go in-depth on all the solutions, just check out their sales pages, blogs, and some reviews and make a decision.
Project & Task Management
In most cases, a project is broken down into multiple tasks. This is needed so that complex projects can be managed and assigned to specific people. Task management involves planning, testing, tracking, and reporting.
Just as we talked about in the first point of the previous paragraph: this is about deciding what are the things that matter the most to get things done on an organizational level. And then mapping out the steps you need to take to achieve a certain goal. Depending on what type of organization you work in, this will be decided by you or your superior(s).
Project and task management software makes it easier for you to achieve these goals and helps team members to collaborate and share knowledge.
Some tool examples
Remember the Milk – The smart to-do app for busy people
TeuxDeux – A simple, designy to-do app
Wunderlist – Keep your life in sync
Basecamp – Organizes your communication, projects, and client work together so you have a central source of truth.
Trello – Lets you work more collaboratively and get more done
Jira – The #1 software development tool used by agile teams
Performance Management
"Performance management is a process by which managers and employees work together to plan, monitor and review an employee's work objectives and overall contribution to the organization. More than just an annual performance review, performance management is the continuous process of setting objectives, assessing progress and providing on-going coaching and feedback to ensure that employees are meeting their objectives and career goals." – hrcouncil.ca
So performance management is about promoting and improving employee effectiveness. Depending on the structure of your organization performance management can be very different.
But there's no need to worry. If you look at the landscape of performance management tools I'm sure you'll find something that suits your specific needs.
Some tool examples
Time Doctor – Smart Employee Time Tracking Software with Screenshots
Timely – Time tracking is one big headache. Well, before Timely anyway.
Toggl – The Ultimate Timer. It's insanely simple.
Forecast – Simple resource & project management powered by AI
Editorial Calendar Management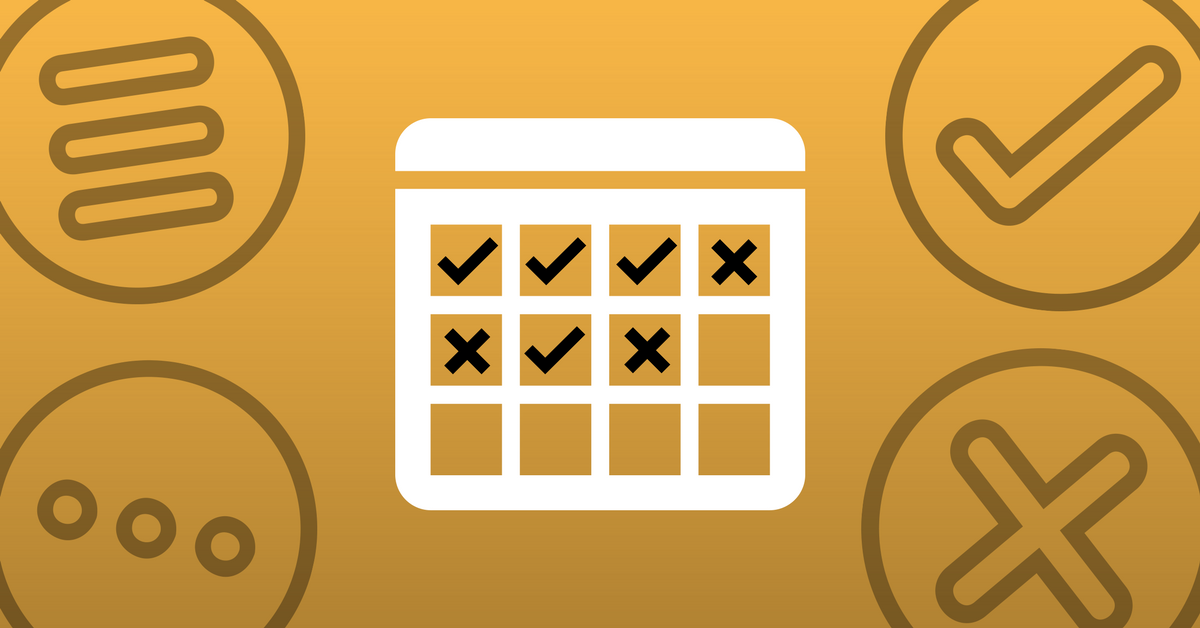 If your business has a blog and pursues content marketing, I'm sure you have some sort of an editorial calendar.
Otherwise, it's a nightmare to keep track of all your content, and its publish and share dates.
Before you can decide what type of editorial calendar you should go with you have to know:
your content marketing goals (short-mid-long term),

categories to organize your content by,

the schedule of your posts,

people who work on content marketing in your company.
If you've thought these out, now you have a clear idea about your content plan. That's essential to know what type of editorial calendar will suit your needs.
Some tool examples
Google Docs – Google doesn't need a value prop, do they?
Kapost – Turn Content into Customers
Mintent – Start Marketing with Intent
DivvyHQ – Content Creation, Workflow & Experience Platform
Content DJ – All Your Marketing in One Place.
CoSchedule – #1 Marketing Calendar for Everything You Need Organized
Internal Communication Management
Communication inside a company is extremely important to ensure high productivity.
Effective internal communication helps the flow of ideas and information. Discussion between colleagues leads to a strong community.
On the other hand, an ineffective communication system inside your company is a disaster.
The two most important factors for choosing an internal communication solution are the size and industry of your company.
Some tool examples
HipChat – Group chat, video chat, and screen sharing. HipChat streamlines the work you do as a team.
Slack – Where work* happens | *Whatever work means for you. Slack brings all the pieces and people you need together so you can actually get things done.
SaneBox – SaneBox's powerful algorithms filter unimportant email out of your inbox so you can focus on what matters.
ActiveInbox – Turn Gmail into an effortless task manager to never forget an important email.
Wrapping things up
I hope now you can say:
There you go: some tips, tricks, and tools just for you. Now go out there and start to get sh*t done. 😉

What type of productivity hacks/tools do you use? Let us know in the comments!
Do you want to enhance your email list management skills? Check out our FREE email course.