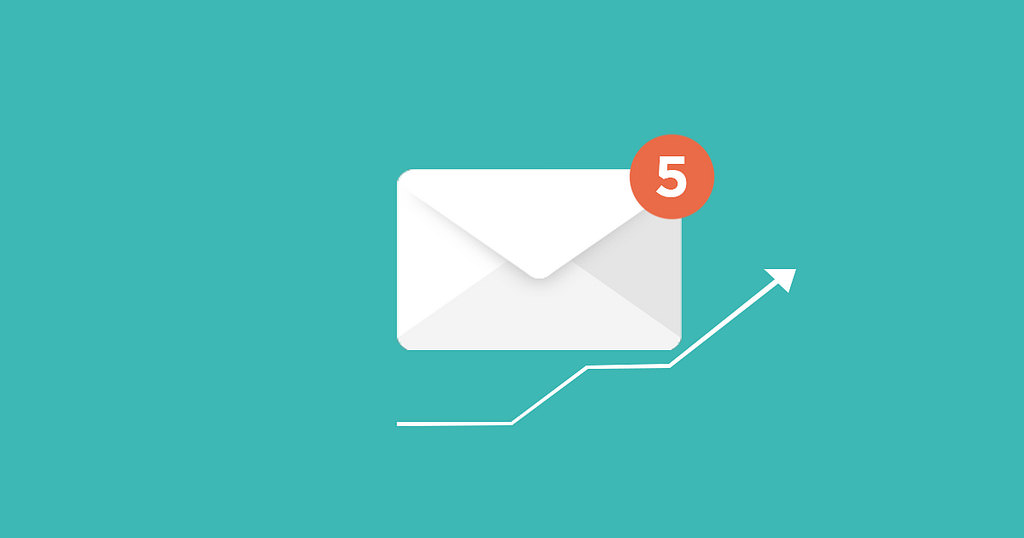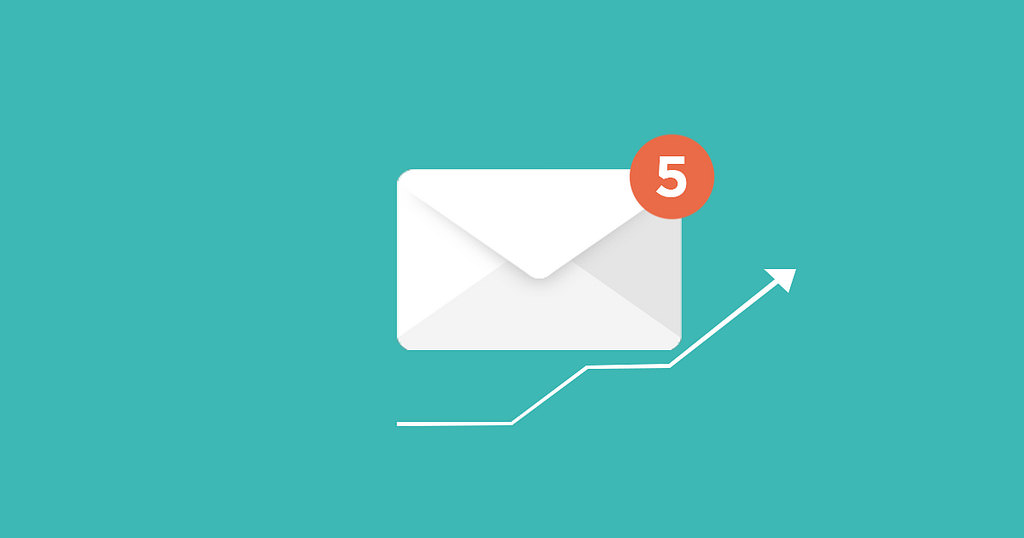 We just took a look at our data and saw that automated emails had much higher open rate than bulk emails, the same applies to click-through rate too. Although we segment our mailing list as much as we can but still, behavior-based emails easily outperform it.
I give you the exact open and click-through rates, our interpretation of the data, how it compares to the benchmarks and show you 3 emails we send as an example.
The differences between automated and bulk email metrics
Email metrics
According to our email statistics (2016 14 – 24 of October), automated emails had 6% higher open rate and 18% higher click rate than our bulk emails.
Overall bulk email metrics in the given time period:
35,9% open rate

4,93% click rate

Overall automated emails in the given time period:
42,5% open rate

18,65% click-through rate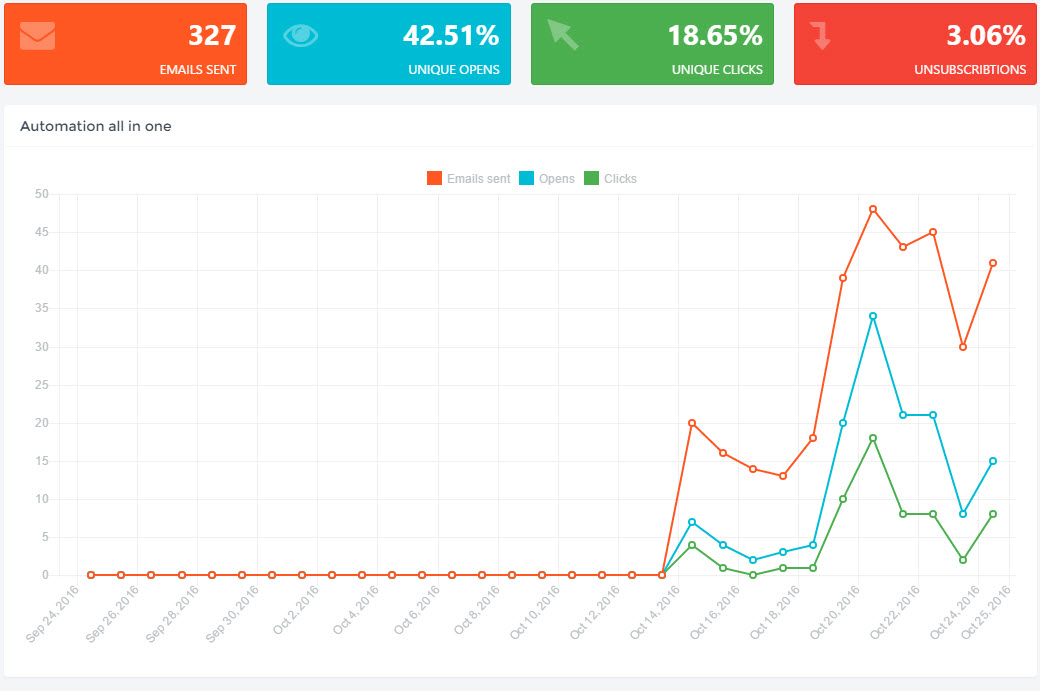 About the sample size of the open and click-through rates
The sample consists of the number of emails we sent in 10 days (between the 14th and 24th of October): 791 bulk emails and 327 automated emails.
Bulk emails were basically about new articles we published on our blog page.
Automated emails were generally welcome emails (after someone downloaded an ebook or cheat sheet) and follow-ups. Traffic was completely organic and there weren't any specific campaign (product launch or discount).
We didn't include the user onboarding and behavior-based emails we send according to users' activities in our software. Reason: user onboarding has much higher open and click rate because it is truly personalized and behavior-based. Therefore it is not comparable with the lead nurturing processes.
Download this free cheat sheet below to get started with high-converting marketing funnels!
Interpretation of the data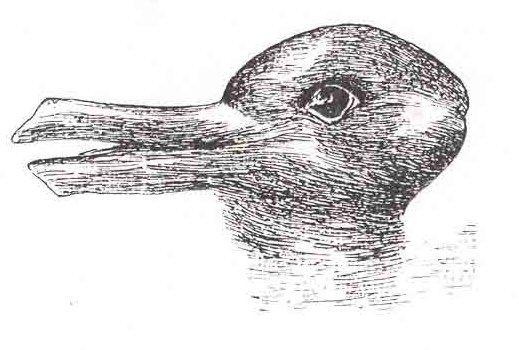 As we segment our contact database as much as we can and send emails only to micro-segments, it is normal that our metrics are higher than usual. But still, manual email sending misses one thing: it can't be sent according to the leads' most preferred time.
In addition, it is not connected to any commitment that is done by the lead recently. Except for the blog subscription itself of course but this action doesn't imply a specific interest, just a general one.
On the other hand, automated emails are sent to people according to their behavior at the right time with the right content.
6% higher open rate
Firstly, we think that the open rate is higher for automated emails because:
leads get welcome emails

immediately

after subscription

content is

interesting

for the lead

leads

expect the content
13% higher click-through rate
Secondly, we think that click-through rate is higher for automated emails because:
downloading a free content implies a

higher commitment

bonus contents are

related to the downloaded ebook

they know that they are

part of a process that wants to help

them
How to beat benchmarks?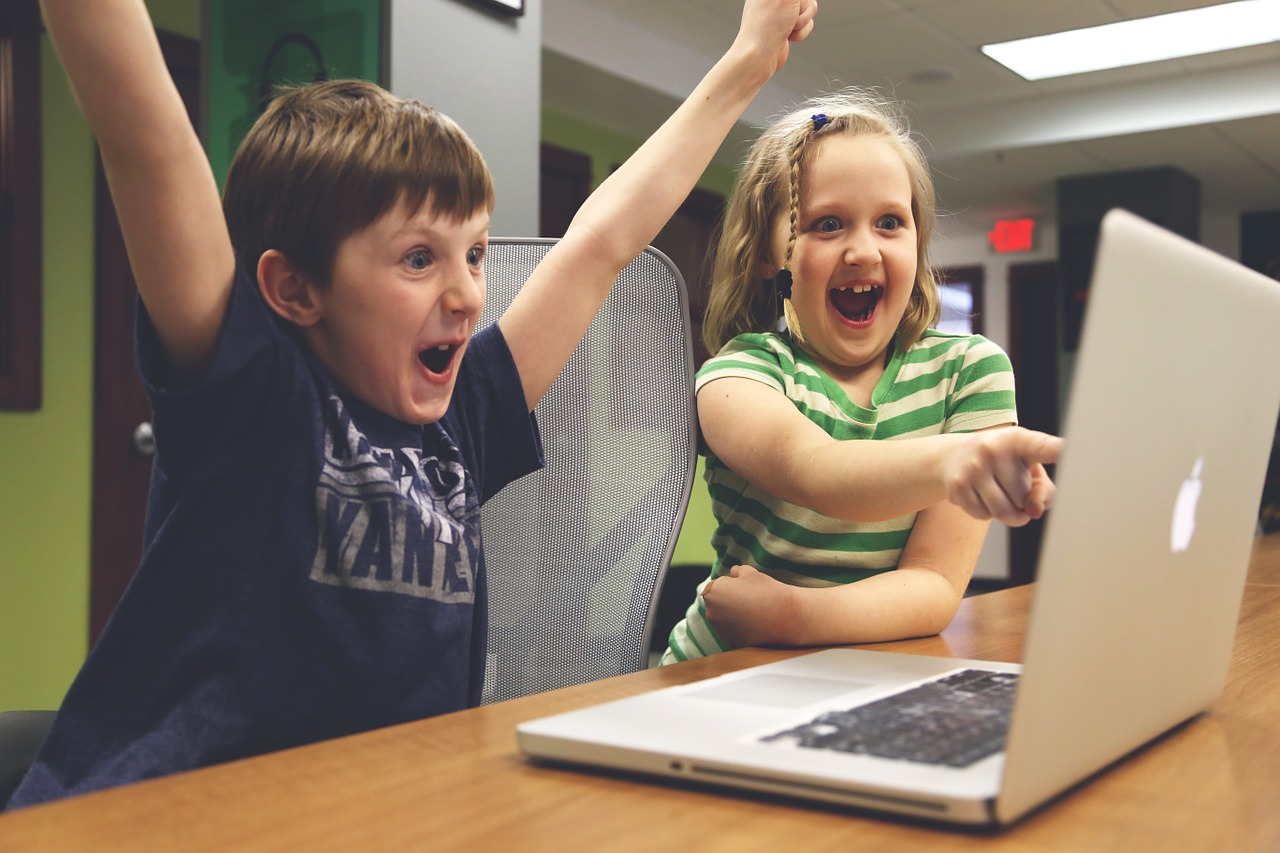 Benchmarks are great because it shows you the average performance of an industry in a specific topic – in this case, open and click-through rates.
Benchmarks are very bad on the other hand, because if you manage to reach it, you will think that you perform well.
Just to be clear: you can always do better. Don't aim for the average.
Benchmarks of open and click rates:
According to Mailchimp, in Marketing and Advertising, the average open rate is 17,85%. the click-through rate is 1,96%. (Check the link to read your industry metrics.)
Smartinsights give a little bit higher metrics in the same industry: open rate is 18,31%. the click-through rate is 2,06%. (Check the link to read your industry metrics.)
Please keep in mind that there are companies that have much higher open and click rates! These are really just average results.
Components that affect open and click rates of your emails
As I mentioned, you need to outperform your competition, reduce your customer acquisition cost and increase the lifetime value of your clients.
Lead nurturing just does that. You need to play around and test as many things as you can. Therefore you need to know the elements that affect your email marketing metrics.
These are the main components that affect your rates (according to MarketingSherpa):
Quality of your traffic


If you don't have a buyer persona, start to build at least one right away.

Write contents these characters and advertise to these people. If you bring in traffic that is not interested in your solution, you will have low email marketing metrics.
Quality of your contents


Nobody will read average content. Write good content. It is more difficult than you think.

Recency to online interaction


If leads and users remember their previous interaction (the commitment they made) they will have much higher tendency to open and click in your emails.

Recognition of the sender


If you can build a trustable brand in the head of your leads (and users), your rates will be much higher.

Subject lines


Good subject lines still work well and improve your open rates.

A/B testing is necessary, though.
Urgency


If you urge your leads to take action, they will more likely to click.

The "look" of the email


Readability is very important in emails – when your lead opens it and monitors through it, the first bad impression can easily frighten them away.

Word count


Usually, subject lines perform better if 6-10 words are included, according to

Jessica Stillman

.

Subject/Body agreement


You need to align your catchy subject line with the body of your email. If you don't deliver what you promise, they won't click.

Time of day


The day and the hour affect the open rate. Usually, emails perform better on Tuesday and Thursday, from 10 AM to 5 PM. But you need to play around with it and test it for yourself. An interesting thing is that weekdays usually the open rate is higher, on weekends usually the click rate is better.
And now I share with you 3 emails we actually use and they play a big part in our open and click-through rates.
Bulk email example we send
Sender name:
Gabor from Automizy
Subject line:
The most Comprehensive Guide for Product Marketing [Blog article]
Key elements:
Personalized name,

Short, benefit focused body with list,

Big CTAs,

Branding with "banner",

CEO sends it.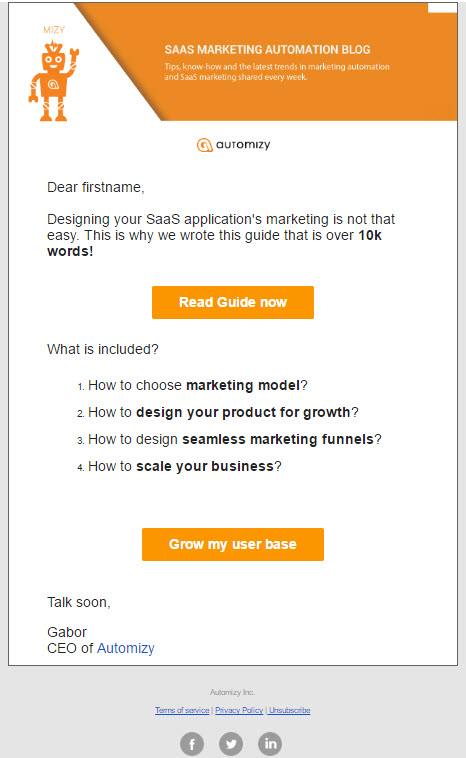 Automated emails example we send
I share with you 2 emails we send in our automation workflows: the first one is just a thank you email, the second one is a follow-up.
"Thank you" email example
Sender name:
Gabor from Automizy
Subject line:
"Here's your Product Marketing Guide from Automizy
Key elements:
Personalized name,

Reminding the previous action,

Concise body,

Big CTA,

Branding with logo,

CEO sends it.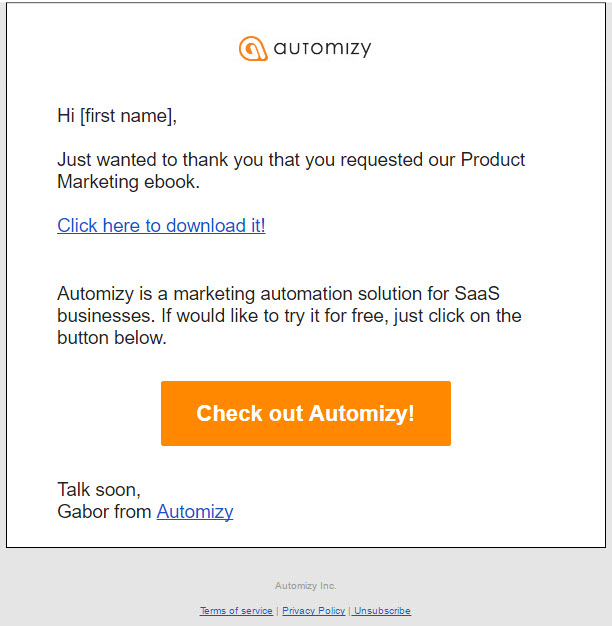 Follow-up example
Sender name:
Gabor from Automizy
Subject line:
Are you still trying to find the right email marketing platform?
Key elements:
Personalized name,

Reminding the problem,

Concise body,

Big CTA,

Branding with logo,

CEO sends it.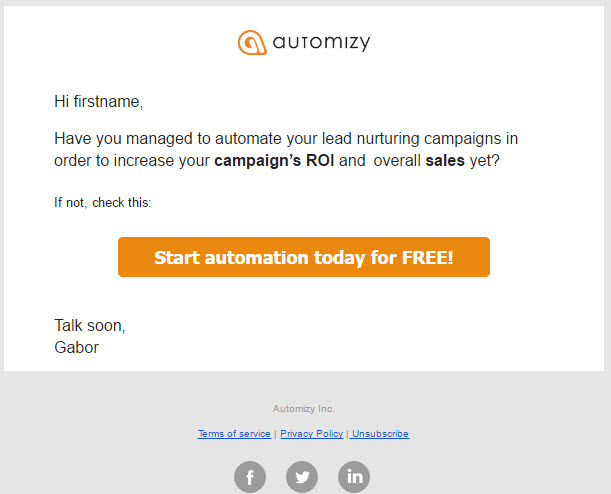 Increase your open and click-through rate now with Automizy. Click to try for Free!
Viktor is a rock star guitar hero who loves climbing to new heights. He began self educating on topic of inbound marketing while in university. He is Co-Founder and CMO at Automizy. Eager to learn more about the marketing automation challenges companies face and help them achieve their business goals efficiently.
https://automizy.com/wp-content/uploads/2016/10/Open-rate.jpg
538
1024
Viktor Egri
https://automizy.com/wp-content/uploads/2018/02/logo-2.png
Viktor Egri
2016-10-25 08:56:18
2019-03-20 08:53:27
This is How I Reached 42,5% Overall Open Rate...