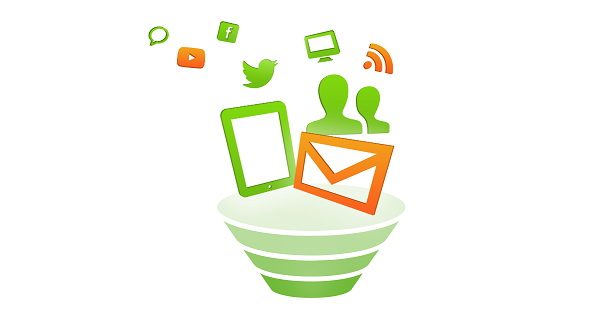 Do you remember the moment when you started walking? I don't, but it seems so easy, thus we all probably suppose that it really was as you just need to put your foot on each other. Sure?
If you think about it deeper then you realize that walking is not that simple, it has a serious learning process and many times during the learning we fall and stand up over and over again.
Why did I bring this up? Because marketing automation is the same as children begin to walk. An impulse comes into your mind, you need to stand up, need to begin going on your path. In our cases, on the rugged way of marketing automatization. Let me admit that it's not so easy to begin this journey, you will fall many times. However, there is a common thing in both which can be relied on. When we were children we relied on a toy, a furniture or on our mother's hands. In marketing automation, helps comes from different applications and methods.
I'd like to go through step by step on these kinds of aids what you can rely on in the rugged but rather great way of marketing automation!
Ingredients of marketing automation
Step 1.: Reach out your target group!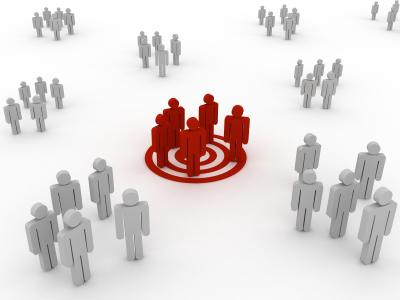 In other words, deliver your messages to your target group. You can't be in a more convenient situation as you just need to share your contents on social media and to be there all the time. I know what you're thinking of right now that this woman is not normal, why does she say these kinds of things?
Facebook and the rest of social media take away a lot of times of you as well as your energy, don't they? And you should still be there every time, all day long and even should posting more and more interesting contents?
If it's not your type of world don't worry as many of us in this opinion, that's why social media automation has been created.
Social media automation basically means that your prepared contents can be sent out to your followers by automation. By the using of automation, you don't have to sit in front of Facebook or Twitter making and posting your content all day.
Buffer.app especially designed for this, you can schedule your posts and can also manage more social media channel at the same time with the help of this social media automation tool. Buffer wouldn't be a true social media automation without analytics, so it has. It's available in free version as well but it has a disadvantage. It can only be used for managing brand sites. However, in the paid version you can manage more brand activity. The guys developed a mobile application for it, so you can even create your post in the morning during your commute.
With the benefit of Buffer, you can't just share your posts you can also share others as the system provides you those contents which fit your profile. Don't be afraid of sharing others' posts as might your target group interested in about them and they will be grateful because you sent them unknown contents as well!
I already wrote and posted an article about social media automation, I relieved some secret in there, so check it out HERE as the Buffer won't make any sense without it!
Step 2.: Receive your visitors!
So you acquired your visitors with social media. Then have you ever thought about what's happening them after, where do they land, on which page, what kind of landing pages host them?
First of all, you will need a website where you can receive your leads and visitors. If you have no website yet I suggest you to think about opportunities that WordPress provides. I don't think it necessary to introduce WordPress to anyone as it's the most famous website creator with open source code.
One of its advantage that you can choose from several templates, but if you wish, you can create your website for yourself. So you can personalize your website according to your wish.
And the other mentionable thing that several additional plugins can be installed on the sites. Using these plugins you won't just be able to cover your marketing automation, you are also able to cover the whole inbound marketing process as well. I already recommended some useful plugins in one of my earlier articles, it's surely worth reading about them.
Your website is not the only one which is able to function as a receiver interface, your landing pages also are. A landing page is as its name refer that is an arriving, a landing page. Most of the time visitors landing in these pages from ads, social posts or from any other site. These pages can't be reached from anywhere, visitors can only land there from certain campaigns, and it's their true essence. We don't talk about one of your subpages, it's a separated, individual site and can be reached only by those who clicked for example on an ads or in a certain link in the newsletter.
It doesn't necessary to think about how to create a landing page as there is a great tool available for it as well. Its name is Instapage. With the help of Instapage, you can create a great landing page easy peasy. This is an instant page as can be seen in its name, and I think it means simplicity as creating a well converting landing page with it takes the same time as making an instant coffee.
You can choose from built-in templates in Instapage according to the aim of the landing page. There is one which is expressly suitable for lead generation and there also one which good for webinars. Of course, these templates can also be tailored to your taste just as for example the WordPress templates.
Also, Instapage offers demo version what you can try out for free, however, paying for it's not a big deal as it's still the cheapest way for your own landing page creation.
Step 3.: Catch your visitors and generate them to become leads!
When visitors are on your website that is a half win situation! However, it's not enough. In order to generate them to become your leads, you need to gather their personal information. The very minimum needs is their names and email addresses. On the one hand, either a well-written hook, a webinar or regularly posted posts can be of help. On the other hand, it doesn't mean for sure that they will download anything from your website or from your landing page and will provide their personal information for you. For this reason, raise their awareness.
In these days, there is a common phenomenon at most of the websites. You try to leave the page and a window pops up asking not to leave the site without downloading great eBooks or signing up for their newsletters. We call these windows as popup exit windows. They might be a bit annoying but their job is truly important in the rugged journey, they help you gathering the coveted data.
Several solutions exist for popup exit windows as well. What I can recommend is Automizy.
Different sidebars or popup exit window can be set up by the using of Automizy. The most suitable need to be chosen at first then you insert a prewritten JavaScript code into your website. Inserting the code could be a bit pain in the neck, but if you have a help next to you it will go easily. Moreover, let me tell you something even better! If you have a WordPress site use the Automizy WordPress plugin and you can avoid inserting any HTML code. Additionally, Automizy can be tried out in a free trial version.
Step 4.: Educate leads from your customers
You reached your target group, you have visitors on your website. And from the point you are able to get them to fill out your sign up form then it can be stated that you have leads. That is to say that you have your followers who interested in you. However, to convert your leads into customers you need to keep in touch with them and that's where the problem begins.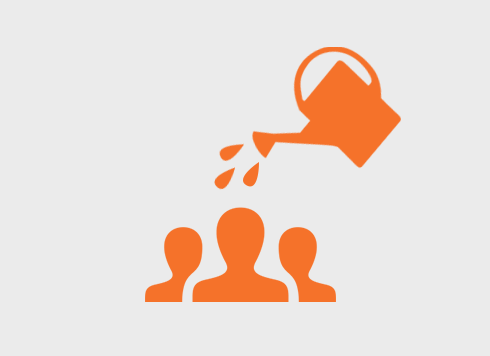 This phase is when we don't talk about lead generation anymore, from this time it's been called lead nurturing. Continuous keep in touch is getting a more important role in this phase of lead management. That's where emails come into the picture. But, not in the same way as you got used to it, instead you need to send your newsletter out with a different method, but, perhaps newsletter is not the correct word, it rather to be called personalized emails which you send out to your leads.
At these steps are where welcome, lead qualification and reactivating emails, and so much more newsletters need to be sent out to your leads.
Leads on this phase have to be segmented according to their interest and your letters have to be fully personalized as well.
It means that you need to establish a workflow where you define which email should be sent out after a certain event to your lead. You also need to define the tool you are going to use in advance before stepping on the lead nurturing's way.
In order to implement these processes more effectively, a simple newsletter sending system won't be enough for you. You must choose a marketing automation software, what I already mentioned above such as Automizy with its capture module. As Automizy is not only a Popup exit application, it's a marketing automation software.
You are simply able to create email workflows with the help of Automizy and also behavior based automations. And its advantage that it has a built-in automatic lead scoring system. It means that setting up and defining the ages of your leads is not your problem anymore, the system calculates values based on leads activity.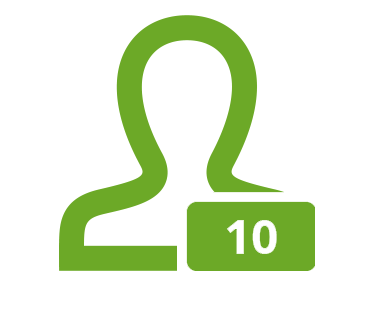 It visited your website, downloaded something, signed up for your newsletter, opened any of it or clicked on a link, etc. The system calculates a final sum from which you can conclude on which phases your lead is, is it in the early, interest phase, or it's ready to make his first shopping and can be passed toward the sales team.
Automizy has a WordPress plugin, with it you are able to interconnect your website with the system easily. Just choose the plugin and it will generate a JavaScript code for you what you need to insert into your website HTML code and that's it.
From then on, the system measures each leads activity on your site and you can create your own lead nurturing strategy based on the calculated lead scoring values.
So, you can't just subscribe for a Popup exit application at Automizy, you subscribe for a full marketing automation software what is actually really cool.
Step 5.: Customers from leads
At stage 5 is when leads becoming customers. The earlier mentioned lead scoring method allows you to decide on which phase at your leads currently in. According to the scores, you can easily pass your leads toward the sales department who will generate customers from them.
However, lead scoring is not enough just by itself. You will need more advanced technology what like Intercom.io offers.
Intercom.io helps you to interact with your visitors immediately or gives them help by its built-in live chat. There is three main feature what Intercom offers, one is live chat wherewith you can send vice versa prompt messages, for example, you can directly ask whether your leads need help or not.
What your biggest help will be from Intercom is their Engage feature which helps you to generate satisfied customers from your leads. The Engage or as they call it Marketing automation provide you the opportunity to help your leads who just trying one's wings. Nothing demonstrates it better than Intercom following graphics.
Basically, Intercom is not else than an automatized sales or account department. It works the same as offline shops, a customer goes in, check around, and when they can't find what they are looking for all of a sudden a sales assistant offers help and gives good pieces of advice. And that's what Intercom knows and does, the only difference is that everything happens in online. Don't need a full sales team behind it, only need one person who follows the process. Setting up and managing the onboarding process and keep in touch with customers until they don't leave the till with great satisfaction.
But, there is something you should pay attention to in these kinds of sales and marketing automation, don't let the marketing and sales team separated from each other, they should work out together, for example, in the lead nurturing and onboarding processes' messages.
Of course, lead management process doesn't end here as one shopping is not shopping, and the aim is to generate more leads and more recurring customers.
Feel free to make the first step, let go of your mother's hand and begin your journey towards success and more and more leads in the absolute path of marketing automation!
He graduated from the Technical University of Budapest, with master's degree in Software Engineering, Economics and Management.
As a serial entrepreneur he has 10+ failed projects and one big winner one: growing Protopmail email marketing service from zero to a market leader position in Hungary.
He has been working more than 20 years in software development, more than 10 years in IT project management and also having the serious of 10+ years experience in email marketing and marketing automation.
Aside from running a successful business, Gabor is also an email marketing and marketing automation consultant and works for clients like GE Money, DHL, Bridgestone and for several banks and insurance companies.
He also appears at multiple online marketing colleges as a guest speaker, and a well-known speaker at online marketing related conferences.
Gabor speaks 4 languages, has three kids and he is a serious golf addict.
https://automizy.com/wp-content/uploads/2015/11/automation1.png
314
590
Gabor Koncz
https://automizy.com/wp-content/uploads/2018/02/logo-2.png
Gabor Koncz
2015-11-30 12:48:36
2018-05-08 06:50:06
Beginners Guide to Marketing Automation