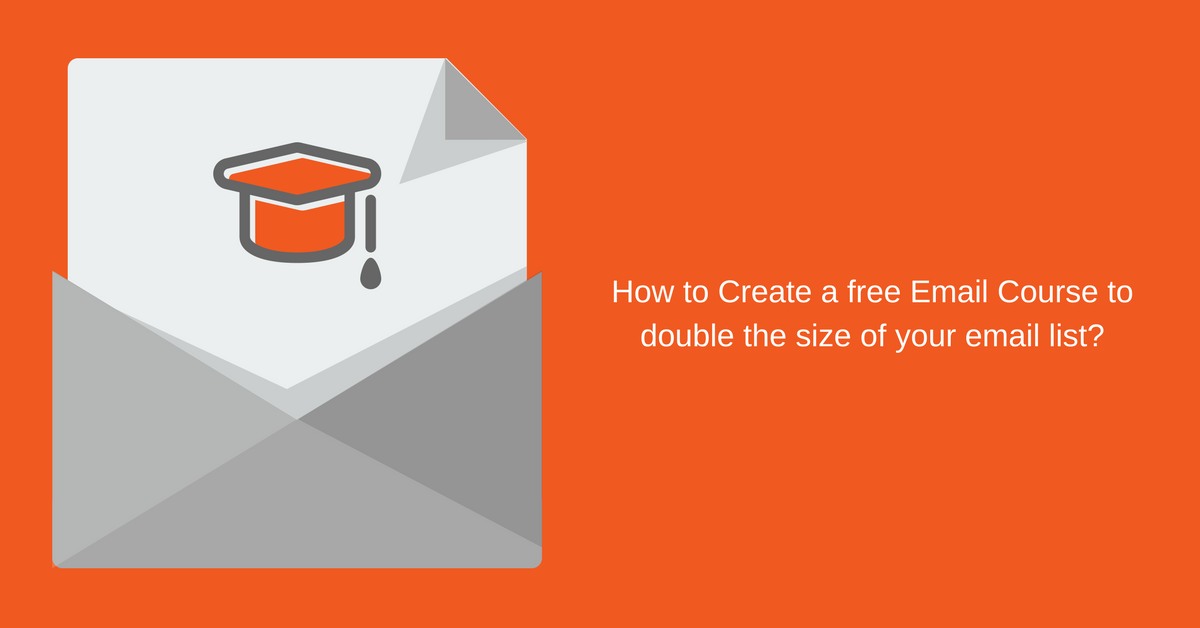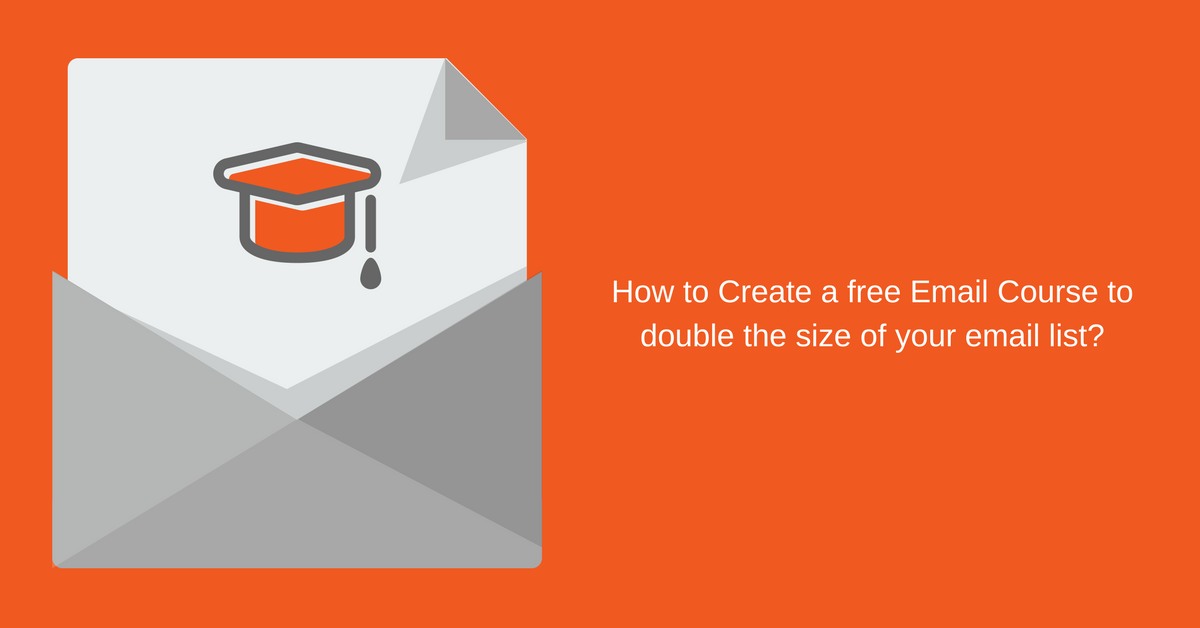 One of my friends asked last week: "Free email course? Does it still work?" Well, depends on your goals and budget, but hell yeah. It still generates, educates leads and helps you convert them to clients…
Something can seem to be "old" but believe me, just because it's used by lots of businesses it doesn't mean it's not good… Well, that is the number one reason marketers utilize it. Therefore here I share with you the steps on how to build one and double the size of your email list this year!
The story of a free email course and a successful business
Have you ever heard of Nat Eliason? Or Programming for marketers?
It was a lifestyle business that relied on 1 simple email course that teaches programming hacks specifically for marketers.
He built it from nothing and in 5 days he collected 1000 subscribers without paying 1 cent for advertising.
After that, they could sell their Udemy courses and similar connected products to this list and built a passive income only on this one, simple email course.
So a free email course can easily get you tons of subscribers and it works if you nail it the way it should be.
Benefits of a free email course
I know, lead generation is the first thing you can think of. But there's much more than that. Successful businesses can get much more out of it!
It attracts the right traffic
As your business solves some kind of specific problem, you need qualified, targeted traffic. We're not talking about qualification via lead scoring but about bringing in the right people for your business – your buyer personas.
Just by adding the right title to your email course and offering it with the right branding, you already qualify your visitors on your landing page.
Your subscribers are expecting emails from you


It might sound a little bit strange but after downloading an ebook for example your subscribers are not always prepared to receive more emails from you.


But in this case, they are opting in for your emails and not for one specific piece of content. They will be eager to read your emails so you will have a high open rate which means you will reach more people.
Lead nurturing has never been easier


Your subscribers will consume your content and learn about your brand. You as the author of the course will be the one who is the respected professional – it's like a student-teacher relationship.


That is great because you can educate on the problems and solutions your prospects have while being the one who has the answers. And I'm sure you know that trustworthiness and industry knowledge are key elements of selling your software or product.
Lead qualification and data collection is just amazingly effective
You qualified your visitors via your landing page – the time has come to qualify them for your trial or to sell them your product.
You can easily do it with lead scoring or using tags for example.


In addition, you have the chance to collect more and more data just by asking after providing enough valuable content.
Easy to launch it
And last but not least… Yeah, we have limited time. Therefore we, marketers, are constantly searching for solutions to do the most cost-effective things with the least effort but the highest possible ROI.
If you have blog articles, you can easily repurpose them for the course or writing them is not that difficult either – or at least it is easier than organizing a webinar and similar video-based techniques.
FYI: We just launched a Free 5-lesson mini email course on How to Triple the Value of your Subscribers. You can subscribe here.
How to create your first free email course?
Ok, so I hope I convinced you to start your first email course ASAP. 🙂 Now here are the steps you should take to get started:
Choose your Topic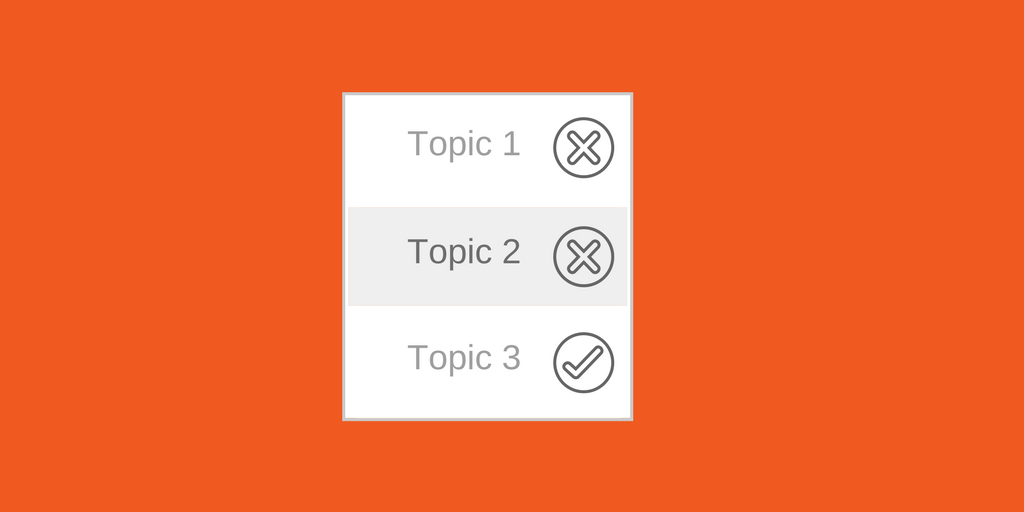 First of all, you should pick the topic of your email course.
Based on the type of the business you are in, it can have a more or less conservative one.
For instance, for a financial business, it can be about investment banking or must-know excel knowledge for calculations.
Or for an online store, it can be a course on DIY shoe making lessons.
And for an online SaaS SEO tool, it can be a short SEO course for beginners.
So pick anything that fits your business. But in order to make more data-driven decisions, you can check your blog articles and see which are performing better. The best articles will show you the topics you should write about your course.
Set goals and measure the results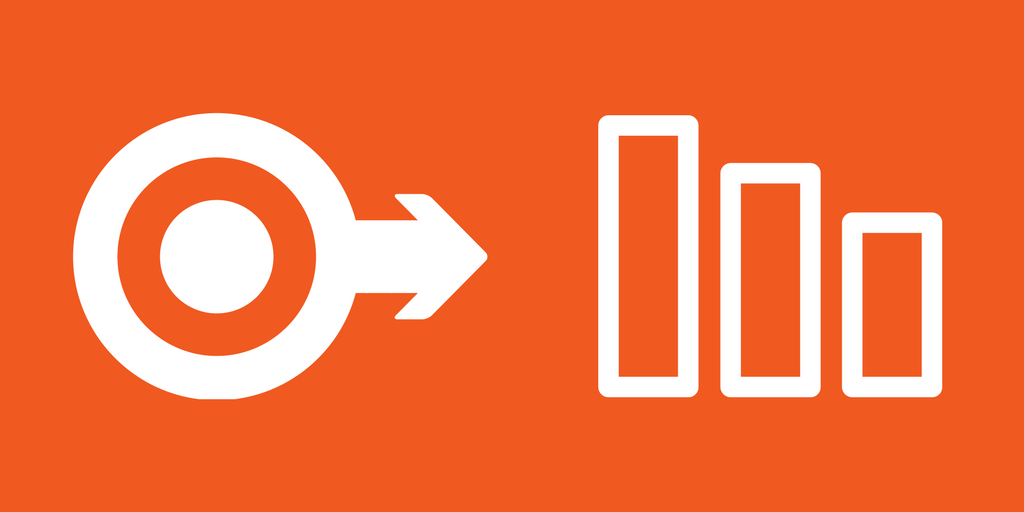 You have to set goals for your email course to be able to measure the results.
It's nice that you want to sell something at the end of it but that's the KPI that shows the course's overall performance.
If you would like to improve the efficiency, later on, you have to dig deeper.
One of the most important indicators is naturally the open rate of your emails one-by-one and the overall open rate of your email sequence.
Write the email copies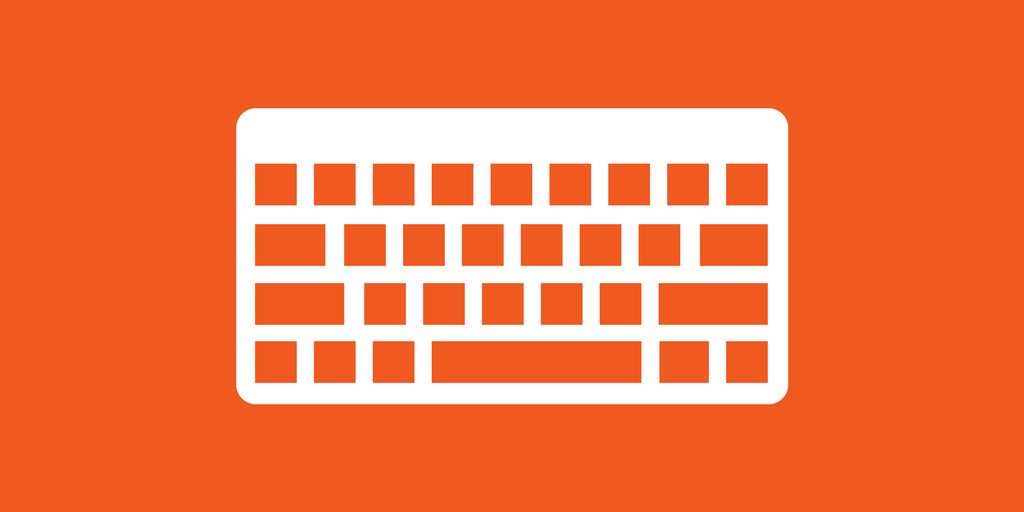 When you're designing your course you can choose from 2 approaches:
1. A fixed length course with 5-7 emails
This is the more widely used format for email course, and for a number of reasons. With a fixed course length you can prepare all of the content in advance and carefully plan out when to include your sales pitch for it to have the desired effect.
Your course must have a well-designed structure: start out with a welcome email that should contain a summary of the course, and the first lesson, the following lessons should go more and more in depth about your topic and include a special offer or just your sales pitch in one of the last two emails.

PRO TIP: If you decide to go with a special offer for your email course subscribers incorporate urgency in the offer. Because people tend to delay making a decision until it's completely necessary, and if your offer is truly special adding urgency will increase your conversions. However, the last thing you want is to create fake urgency because that destroys trust.
2. A never-ending course with daily or weekly tips
This format is great because if your subscribers are really interested in the topic continuous periodic content is a great way to keep them engaged. If you choose to launch a course like this you must have lots of content prepared in advance and pay attention to always keep your workflow topped up. Because you don't want your never-ending course to reach an abrupt and unexpected finish.
However, coming up with useful and interesting tips for your audience over and over again is a lot of work. The nature of this format lets you include your sales pitch or offer at the most relevant tips, but you have to be careful not to overload your subscribers with sales messages because then the whole course loses its purpose.
Build a landing page
Create a landing page where people can find out more about the course (e.g. on Unbounce). When building the landing page you have to include: sign-up form(s), the schedule, the benefit, a short summary of the lessons, and any other necessary information.
Set up the email sequence

Now that you have the content and the landing page ready it's time to build an automated workflow for your course. The people who sign up should be given 2 contact tags:
EmailCourse name
EmailCourse name active
This is important because you need to differentiate between everyone that ever subscribed to the email course and the active contacts. Because you do not want to spam the people currently taking part in your course. But you want to be able to reach out to the people who finished the course. So, at the end of the course, you should delete the contact tag "EmailCourse name active".
The first email of the course should be sent out immediately after the person signed up. Then depending on how many emails are in your course you should set up the automation so that a lesson is sent daily or at least one in every two days. It's really important to make a clear schedule and keep to it, so people know when to expect your emails.
Spread the word
Now that you have everything set up you have to get subscribers. You have to put an email opt-in for the course everywhere on your website like pop-ups, blog sidebar, homepage, about page, at the end of blog posts.
I recommend putting a sign-up bar on the first view of your homepage under the main offer as sort of a micro-commitment. So that the people who show interest, but are not ready to buy yet have an alternative.
Share the link to your landing page on your social profiles and in relevant communities, and send an email notifying the people on your list.
You can even use PPC adverts or tools like Flauntt to boost your signups.
Another great promotional trick is to motivate people to share or forward the landing page of your course by offering them a discount or an ebook.
So if you want an endless stream of leads consider creating an emails course centered around the pain points of your ideal customers. To cap it off let's summarize the steps:
Set goals and measure the results
Set up the email sequence
Do you want to TRIPLE the Value of your Email List? Sign up to our email course to learn more.
He graduated from the Technical University of Budapest, with master's degree in Software Engineering, Economics and Management.
As a serial entrepreneur he has 10+ failed projects and one big winner one: growing Protopmail email marketing service from zero to a market leader position in Hungary.
He has been working more than 20 years in software development, more than 10 years in IT project management and also having the serious of 10+ years experience in email marketing and marketing automation.
Aside from running a successful business, Gabor is also an email marketing and marketing automation consultant and works for clients like GE Money, DHL, Bridgestone and for several banks and insurance companies.
He also appears at multiple online marketing colleges as a guest speaker, and a well-known speaker at online marketing related conferences.
Gabor speaks 4 languages, has three kids and he is a serious golf addict.
https://automizy.com/wp-content/uploads/2017/05/How-to-Create-a-free-Email-Course-to-double-the-size-of-your-email-list.png
628
1200
Gabor Koncz
https://automizy.com/wp-content/uploads/2018/02/logo-2.png
Gabor Koncz
2017-05-02 11:25:38
2019-03-06 11:17:08
How to Create a free Email Course in 2017 to double the size of your email list?