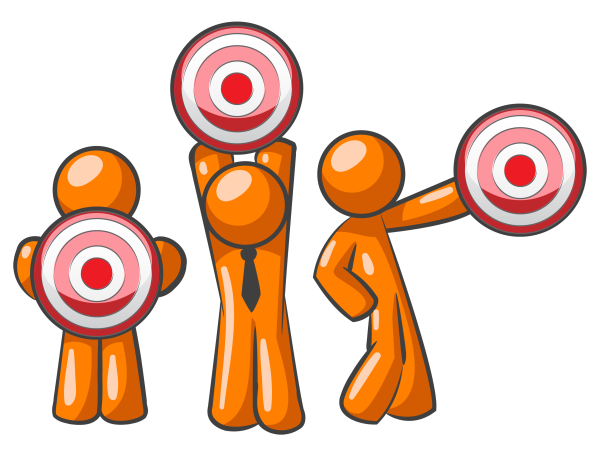 Not dying literally, luckily, but the traditional, mass emailing method of sending the same message to everyone is not enough anymore. If you took this path in email marketing, forget it, let it go down the drain, as in the 21st century this is far from being enough to increase conversions.
What makes me say this?
In the past 2 weeks, I have delivered several presentations where nearly everyone I asked said they don't even open a newsletter.
Luckily, my second question, i.e. if they opened personalized newsletters where the subject line piques their interest, received a great deal more positive answers.
What does this mean?
It means that the audience started to develop a so-called blindness to mass mail. They stop opening emails they find irrelevant, moreover, they may even delete them from their inbox. And then what? Should you keep bombarding them with your newsletters? You might as well face it, you shouldn't.
How do I distribute my newsletters then?
—you might ask. The answer is really simple: use personalized content, tailored to the individuals.
And by personalized content, I don't mean sending mass mail while addressing the recipient by the first name, but filling each email with content derived from historical data and behavior of the given visitor.
Naturally, traditional newsletter systems won't suffice in this case, you'll need a marketing automation software that enables you to monitor visitors' history and behaviors and which enables you to send them new, behavioral emails based on data you recorded.
What kind of behaviors can you monitor?
1. Openings: Opening is the simplest form of behavior that can be measured. Right, of course, the number of openings is not considered accurate due to its connection with the number of image loadings, nevertheless, this is something we can assume based on trends. This means you can actually measure if your newsletter was opened or not. In the latter case, though, send it again. Wait a couple of days and send the email again, maybe they just didn't have the time to read it.
2. Clicks: Clicks from each recipient can be measured very accurately. By monitoring clicks, you can easily identify the interests of the recipients.
3. Website history: This solution is somewhat more complicated, which means you'll really need a marketing automation software for this. In this case, you can monitor the visitors' behavior on your site using a script. The marketing automation software will collate the data and build an accurate customer profile, which enables you to personalize the newsletters entirely to your subscribers.
4. Abandoned carts: Webshop visitors often don't see it through and abandon their cart. What can you do? Check the cart! Monitor the cart to find out what the visitor left there. This can also be used to build the customer profile, as the information of what's in the cart can be used to deduce their behaviors.
There you are! You, too, would be happier to receive newsletters that actually interest you. Take control and give behavioral e-mail marketing a try.
He graduated from the Technical University of Budapest, with master's degree in Software Engineering, Economics and Management.
As a serial entrepreneur he has 10+ failed projects and one big winner one: growing Protopmail email marketing service from zero to a market leader position in Hungary.
He has been working more than 20 years in software development, more than 10 years in IT project management and also having the serious of 10+ years experience in email marketing and marketing automation.
Aside from running a successful business, Gabor is also an email marketing and marketing automation consultant and works for clients like GE Money, DHL, Bridgestone and for several banks and insurance companies.
He also appears at multiple online marketing colleges as a guest speaker, and a well-known speaker at online marketing related conferences.
Gabor speaks 4 languages, has three kids and he is a serious golf addict.
https://automizy.com/wp-content/uploads/2015/04/behavioral_email_target.png
449
600
Gabor Koncz
https://automizy.com/wp-content/uploads/2018/02/logo-2.png
Gabor Koncz
2015-04-09 10:23:21
2019-03-11 11:50:38
Email Marketing is Dying — The Solution is Behavioral Email Marketing