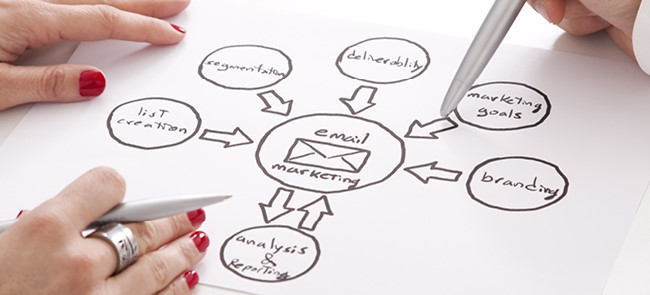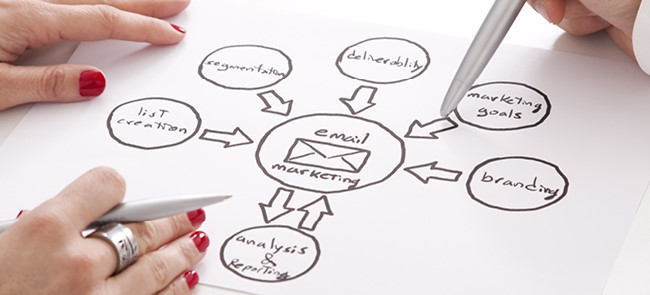 Although we have been talking about email as a marketing tool for 20 years, sadly it is still not used broadly. Many people think that its time is just simple over or it could not fit other trendy marketing channels.
Apparently, these thoughts are refuted by facts. Users had sent out 144, 8 billion emails all over the world and almost 89 billion of them have been sent out for business purposes according to a Mashable survey in 2012. Email marketing has never been more alive than now, thus it never late to start using it either!
Before start using any service, it's worth considering your strategy or plan in advance.
Why does a strategy or a plan necessary?
There could be several reasons while developing your strategy and they could not just make all of your work harder but also could increase your expenses as well, especially, if you don't know how to do it. So in short, it will make your life and work so much easier.
Right after defining who you'd like to send newsletters you will be facing a lot of questions. We'd like to help you with by answering for them and hopefully, they will be used while creating and implementing your email marketing strategy.
Who should I send my newsletter to?
Perhaps, this is the first question that comes to everyone's mind after deciding to send newsletters out. The answer is amazingly simple! To everyone, whose email address you possessing, but only if you legally owing it, so they signed up some time and gave permission to use their addresses.
How could you obtain email addresses if you have no any? You may gather subscribers from your webpage.
Also, don't neglect the fact that your lists should not be bought. In case of bought lists, you can face several different scenarios. Just to mention one example: it's absolutely not sure that the lists you bought or intend to buy are still valid. It happened several times that someone paid for them and their validity was discontinued in other words the addressees just simply didn't exist anymore.
Define your target group. Think about who could be your potential for your business. You could segment your subscribers in several ways and you can send your newsletters according to this segmentation, for example, either for women or men and if you wish to segment them according to their ages.
What to send it out with?
Unfortunately, we have still been receiving emails what originally meant to be newsletters but they have been sent out by a simple office email system. This method has more disadvantage than advantage. On the one hand, all of your addresses can be seen which does arguably not a clever option. On the other hand, if spam filters consider your emails as spam for any reason, then, there is a great chance that your server could end up in a blacklist. It could block your whole correspondence until the server is not removed from this blacklist. It could even cost 2-3 days.
So, this why it's worth using professional email marketing software such as Automizy. The aforementioned problems can't occur by using it, in addition, automatic monitoring and bounce handling are user-friendly and easy to use.
What should be the content of the newsletter?
Let's say you defined your target group and you also have the system you will be using for sending your newsletters with, so there is only one thing remained to be answered. What should be the content of your letter? In the first place, create the content relevant and interesting to your target group as this is how to win and achieve your addressees to be your regular readers. Pay attention not to create the content as a sales message, give information with it instead. Readers prefer this kind of information to full of coupon and sales messages.
There is also possible to send personalized even based content to your readers thanks to the latest technology. However, using this method could be a bit more expensive as the technique need to be paid here as well. But it's worth and better results can be achieved than with randomly sent newsletters.
As we already mentioned it above you can send newsletters according to your target groups. You can create your content to your target groups in the same way. Figure out a campaign only for women or men, create the newsletter according to your reader's ages. You don't need to do more, just simply gather this information at the registration.
When and how often should you send your newsletters?
After defining your target group as well as the content only one thing remains. How often and when your emails should be sent out. Generally, Wednesday and Thursday middays are the most suitable days for sending newsletters. However, according to latest surveys, weekends should not be neglected at all. Weekends work very well if we consider opening and click-through rates.
The best method, perhaps, if you test a couple of sending time in advance with your target group. If you have more target groups, test them all and your future sending time should be based on in these test. Don't be afraid of the weekends as most of email marketing automation software such as Automizy provide the opportunity to set up sending times in advance.
Do you see, how many questions need to be answered? That's why making strategy is a major factor in order to make not just your life easier but also the way of successful email campaigns.
He graduated from the Technical University of Budapest, with master's degree in Software Engineering, Economics and Management.
As a serial entrepreneur he has 10+ failed projects and one big winner one: growing Protopmail email marketing service from zero to a market leader position in Hungary.
He has been working more than 20 years in software development, more than 10 years in IT project management and also having the serious of 10+ years experience in email marketing and marketing automation.
Aside from running a successful business, Gabor is also an email marketing and marketing automation consultant and works for clients like GE Money, DHL, Bridgestone and for several banks and insurance companies.
He also appears at multiple online marketing colleges as a guest speaker, and a well-known speaker at online marketing related conferences.
Gabor speaks 4 languages, has three kids and he is a serious golf addict.
https://automizy.com/wp-content/uploads/2015/10/email_marketing_strategy.jpg
295
650
Gabor Koncz
https://automizy.com/wp-content/uploads/2018/02/logo-2.png
Gabor Koncz
2015-10-30 17:02:10
2019-03-12 06:36:49
Email Marketing Strategy – Why Is It Necessary?