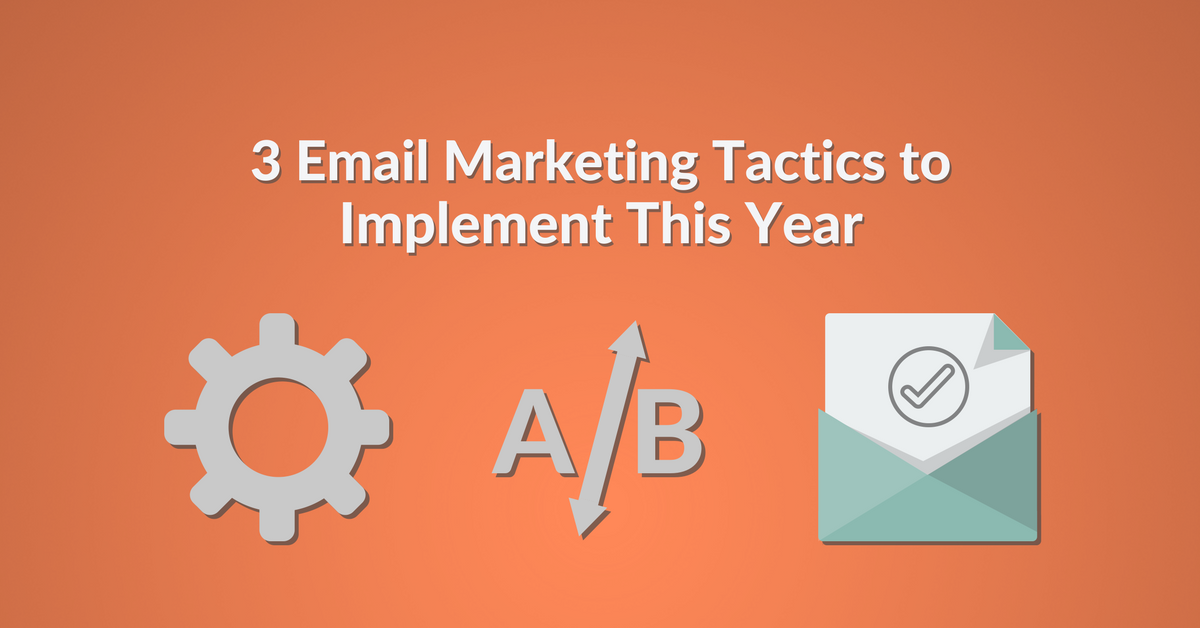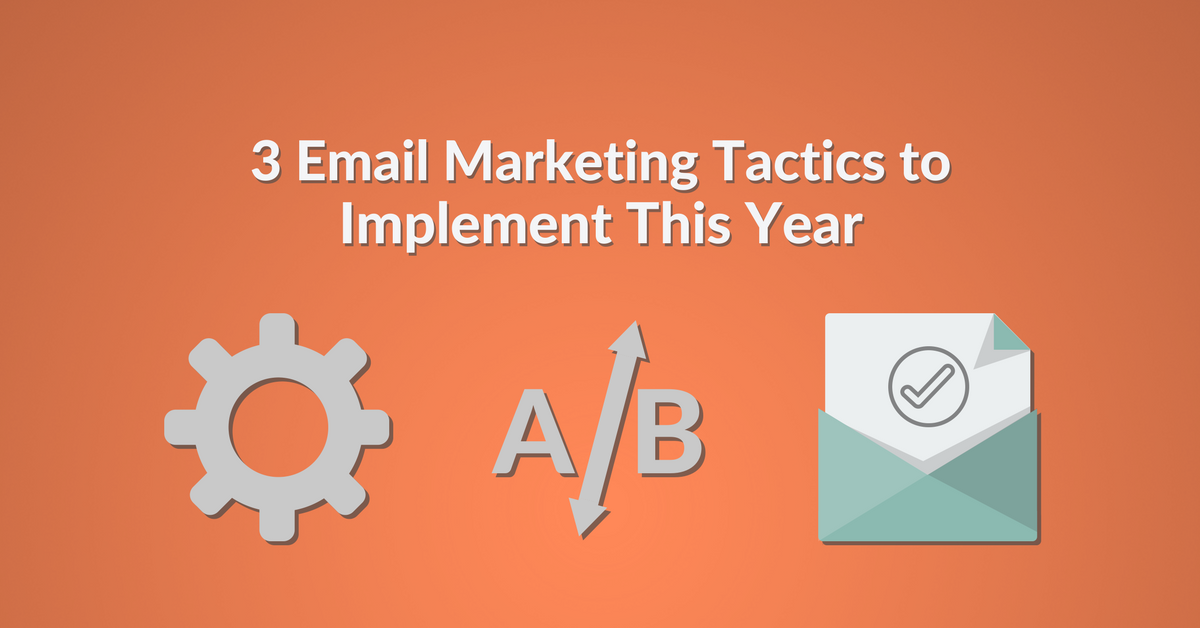 It's hard to imagine living without email at this point in our lives. In fact, companies are sending billions of marketing emails each day. So it's hard to keep up with the competition without a strong plan in place.
As you can imagine, most companies would have a hard time coming up with a successful marketing strategy if email wasn't involved. In fact, a prominent email tracking study done by DMA shows us email is bringing in 30 times the ROI than other marketing methods, so you see just how powerful this strategy can be.
Just like anything else, certain email marketing methods work better than others, and change always takes place on the Internet. In order to be ready for the inevitable in 2018, we highly recommend adopting our favorite email marketing tactics this year.
By doing so, you'll stay one step ahead of the competition and you'll be able to consistently meet your marketing goals all year long with the strategies. So let's take a look at a few powerful email marketing tactics that every company should try this year.
1. Set Up Automated Email Marketing Campaigns
Building an email list is only the first part of the process. Although it's obviously very necessary to put as many potential customers on your email list as you possibly can, you also have to set up an automated email marketing funnel to turn your readers into paying customers.
Without an automated campaign – or more than one if your list is segmented – you'll have a tough time convincing people to buy your products. On average, your audience needs to be exposed to each one of your products at least seven times before they'll consider buying it.
In some cases, people may buy something quicker if they have an absolute need for your products or services. And in other cases, potential customers may take longer before they finally pull the trigger. So the more automated messages hitting their inbox promoting your stuff, the greater chance you'll have at convincing people on your email list to buy from you.
Are you having trouble deciding which automated email campaigns to run? A couple of options to consider are as follows:
A series of welcome/onboarding emails – in this set of emails, you'll thank your readers for subscribing to your mailing list. Next, you'll onboard them and get them acquainted with your products and services. You can sweeten the pot with first-time customers by offering them free shipping, special discounts, and more to increase conversion rates and turn them from browsers to buyers.
Upsell emails – if someone purchases something from your inventory, you should immediately move them to your upsell email sequence. In this case, you can recommend similar products, other products you have to offer, and you can even share valuable info providing tips and lessons to help your paying customers. Ultimately, the goal is to convince paying customers to buy more of your products
2. Split Testing Must Become a Priority
The only way to increase your conversion rates is to know how effective your emails are. The best way to figure this out is through A/B testing. In fact, split testing is the secret to just about every successful email marketer's success. So you need to take a page out of their book and begin using this method to increase your sales.
To make the most of A/B split testing, you need to follow a specific path.
First, choose an aspect of your email campaign to test.
Second, choose a specific sample group to target.
Third, write two or three variations of the same email and test it amongst your sample group.
Finally, send the winning email to the rest of the list who didn't take part in the test.
3. Improve Email Deliverability
Email marketing obviously isn't going to be as effective if your emails are being delivered to everyone. So, begin the process of improving deliverability as soon as possible. You can start sending regular emails to prevent your list from becoming inactive.
Send a welcome email to subscribers as soon as they sign up.
Segment your list and only send relevant emails and avoid linking to third-party products with a bad reputation. And remember to verify bulk email lists, which you could find more about right here.
Conclusion
Take advantage of the email marketing tactics shared with you today. If you're struggling to reach a wider audience in general, or a digital marketing company to help improve your chances of reaching the level of success you deserve with your online business.
When all is said and done, using these strategies and tactics will improve conversions, boost sales, and create greater success. So don't hesitate to give them a try.
Use these tactics in Automizy to take your email marketing campaigns to the next level.
Ashley is a super-connector with Outreachmama who helps businesses find their audience online through outreach, partnerships, and networking. She frequently writes about the latest advancements in digital marketing, but she also focuses on latest beauty trends and beauty insider tips.
https://automizy.com/wp-content/uploads/2018/01/3-Email-Data-Points.png
628
1200
Ashley Lipman
https://automizy.com/wp-content/uploads/2018/02/logo-2.png
Ashley Lipman
2018-01-30 06:53:44
2019-03-22 08:54:49
3 Email Marketing Tactics to Implement This Year | Guest Post