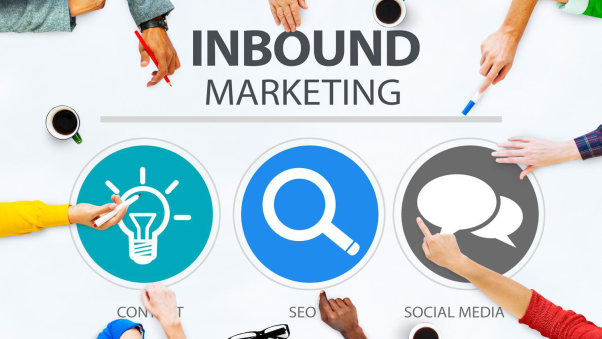 Knowledge base tools do so much more than help create online documentation. They are used for collaborative work, for helping customers solve problems or get informed, and can be used for marketing purpose as well.
The most popular form of advertising today is known as inbound marketing, and it is the art of optimizing your site so that it becomes more visible to search engines.
In this article, we will discuss some basic principles of inbound marketing and also how knowledge base software can help this department.
How does inbound marketing work?
Inbound marketing is a more covert way of advertising when compared with TV commercials, radio commercials, or newspaper ads. You advertise your product or service via content marketing, social media, and through search engine optimization.
Basically, you create content on your site that has a purpose to solve – be very helpful, informative and that delves deep into a topic that is niche related to your line of work. The important thing to remember here is to use specific keywords during content creation so that you can rank for those keywords. But be careful not to make it spammy, like people used to do a decade ago. You need to use other topic-related keywords in addition to your selected keywords.
Basically, search engines will compare your content with similar topics online. If you have used the right words, what search engines expect to see, your text will be deemed more relevant and reliable. Then, that content is to be shared on social media and linked on other blogs where it can be regarded as relevant further reading material. If more links lead to it and if more users visit it, its authority grows and search engines will start to evaluate it as a more viable solution for a certain search query.
Now that we have covered some inbound marketing basics, let's see how a knowledge base can help this department.
Text analysis
One of the really useful features of knowledge base software is text analysis. In terms of inbound marketing, you can easily measure the keyword density in your text, and either add or alter a couple of them if needed. You can also use the feature to make the article better. If you have used some word or phrase too often, you can add a synonym. You can ensure that the text you have prepared is easy to read, follow, and also check if it is grammatically correct.
These are all important traits for inbound marketing. You need content that people will actually read and won't be abandoned after first glance.
Test the content
Another feature that is useful for inbound marketing is the ability to search for content. You can test your search bar out with a few queries. Also, with knowledge management tools, you can see how your users respond to content, track their likes, shares, click-through and bounce rates. This can provide some useful input in regard with – how to create your content in the future, how to make it more engaging, which pictures to use etc.
With knowledge base software at your side, your content will gradually increase its quality and its reader base. Moreover, your wikis will be better equipped for the readers and for new employees, because you can use the data leveraged in content creation campaign. You'll know how to better organize your FAQ pages, how to be more helpful, and what kind of explanations to use when you create tutorials for beginners.
Great for back up
Knowledge base tools, or more specifically, or a solution that is cloud-based, allow you to store large portions of sensitive data and keep it secured. In other words, they serve as a great backup system in the event of data loss. We have already mentioned how you will have to post your content on other sites or blogs and link articles or images from your site. Unfortunately, those other sites are not completely safe and secure.
If that is the case, you can potentially lose traffic and authority. Moreover, your content simply won't exist, even though you spent time and resources to create it. Keep the raw versions of your articles stored inside the knowledge base system. In case some blogs fall or shut down, you can wait for a few weeks so that they are no longer indexed by search engines and use that same content on different websites.
Enhances communication
Lastly, you need a team of marketers that is highly organized and who can efficiently communicate among themselves. Knowledge base tools are there to allow online collaboration and management regardless of the location and it is beneficial for any job, not just with inbound marketers. Your team can devise a strategy, track progress and share valuable information with each other.
Conclusion
This is how a knowledge base can help the inbound marketers. These are some of the key aspects of that process. So, it goes without saying that a knowledge base is the need of the hour for better inbound marketing and it's not something that should be optional for that purpose.
Do you want to expand your own knowledge base and TRIPLE the Value of your Email List?
Check out our FREE email course.
https://automizy.com/wp-content/uploads/2017/06/inbound-marketing.png
339
602
Robin Singh
https://automizy.com/wp-content/uploads/2018/02/logo-2.png
Robin Singh
2017-06-12 08:09:04
2019-03-06 11:11:04
Why a Knowledge Base Is Important for Internal Coordination Among Inbound Marketers | Guest Post