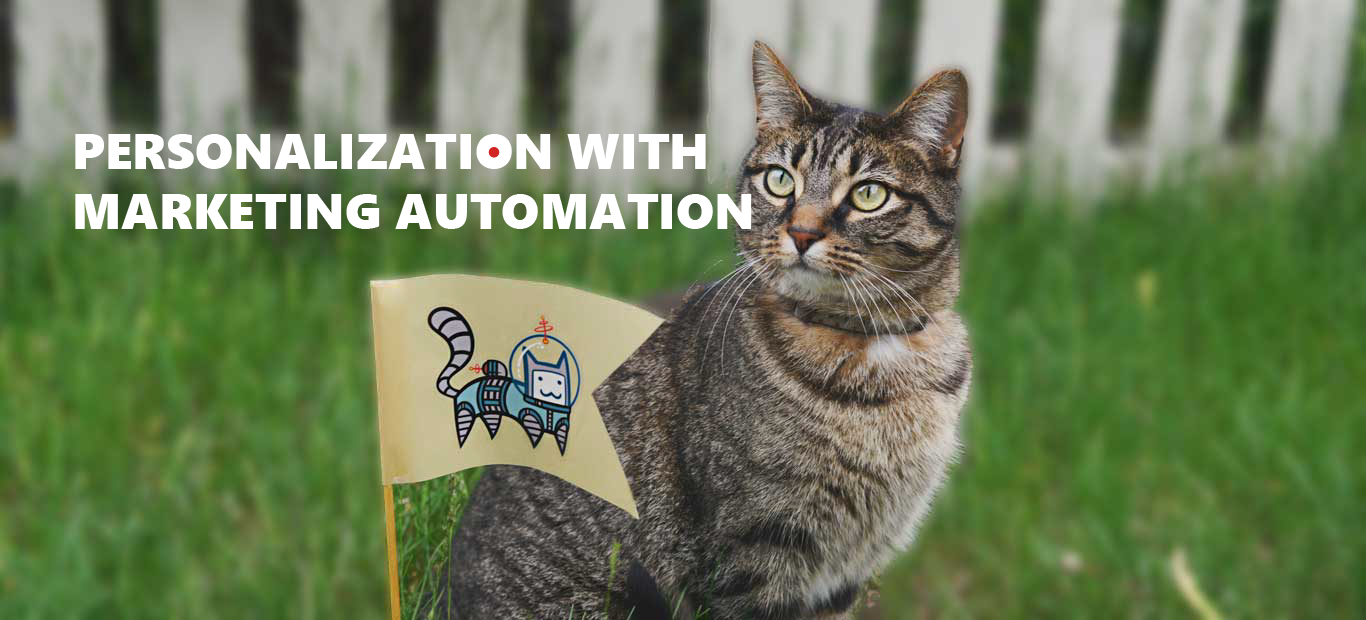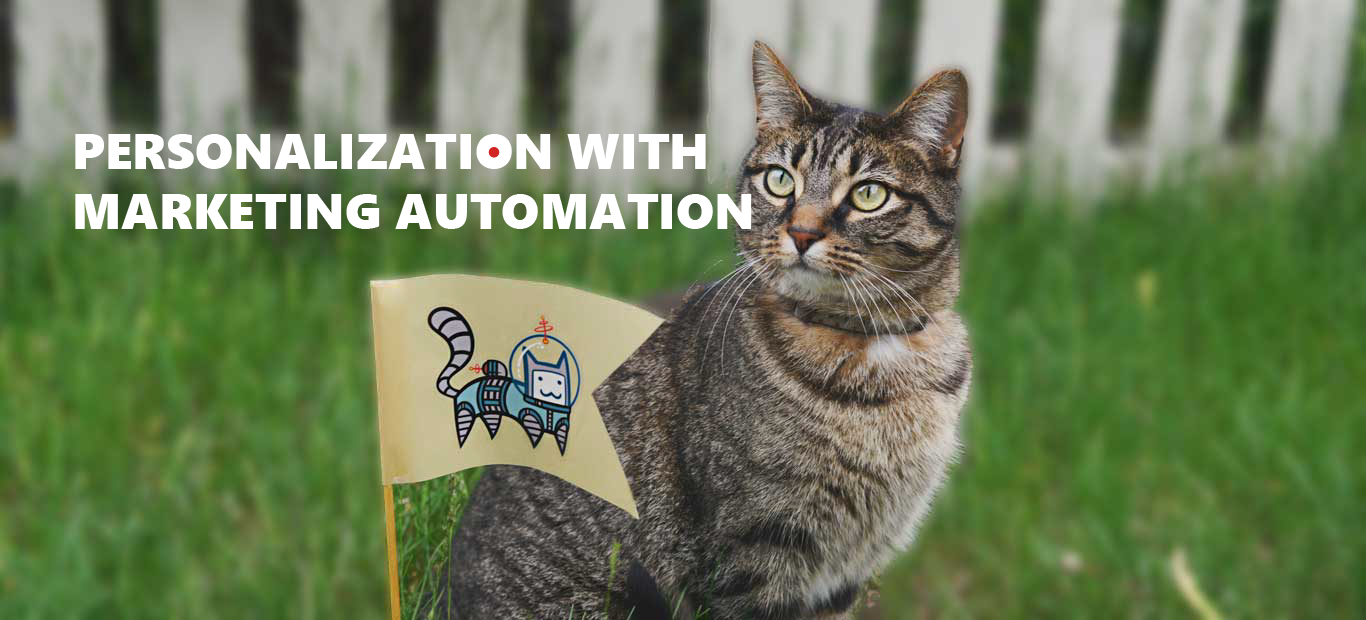 According to a survey by Marketo, about 63% of respondents said that they are annoyed by how brands continue to market or promote using generic messages and old-fashioned strategies.
Although the advent of technology like social media and email has given us the easier and new ways to reach out to consumers, the way they respond to the same approach changed. They are sick of entertaining promotional and sales pitches which bombard them every day. Consumers, nowadays, are more likely to respond to marketing content and messages when they are treated as individuals.
If you continue to do the same old-fashion strategies, you will likely to waste your shot just before you get a fair chance to succeed. This is the very reason why your business should start incorporating personalization strategies to reach out to consumers and encourage them to do business with you.
Struggles Of Personalization And How Marketing Automation Helps
However, personalization is not an easy task. It involves several processes which if not done right can mess up the whole marketing process. From data gathering to content delivery, personalization is something that a business cannot efficiently and effectively do without utilizing a marketing automation tool.
So if you have any plans of implementing a personalization strategies in your marketing campaign, get to know how marketing automation can help you with your plans.
Accurate Data Gathering
It is nearly impossible to create an effective 1:1 marketing approach needed for your personalization strategies unless you can gather the right information about your audience and form them into one clear image.
You need more than just the usual demographics such as name, age, location, interest, and emails to form a complete picture. You need other data including behavioral data like social media interactions and historical data like previous purchase activities to create a 360 degrees view of your customer.
Find a way to standardize data across all channels so your marketing automation tool can manage them effectively. Automation can be used as a reliable automated data gathering tool if you can provide the same format or a single view of how information is formatted across multiple channels. Using a single view of content, you can integrate and accurately analyze data in your systems.
Once you have achieved an effective, accurate and complete data gathering through your automation systems, you can increase the likelihood of consistently delivering the right content to the right people.
Maximize The Use Of Personalization Tactics
Marketers sometimes think that just because they have laid their marketing tactics right, it is enough to connect to the right audience. But truth is, implementing your tactics the way it is supposed to isn't enough. As a marketer, you need to think beyond the usual and figure out a way to maximize and use these tactics to its full potential.
Social media, for example, is one of the ideal stomping grounds for personalization. If you want to use it for content distribution, you are likely to do the usual activities like posting it on your wall, sharing it to groups, manually sending out private messages or setting up paid ads. But aside from these, with the use of marketing automation, you can actually boost your content promotion to different social channels in a way that it resonates more to your prospects.
Automation allows you to automatically schedule posts and repurposes old evergreen content without having to go through it over and over again manually, it also allows you to cross-promote to various channels. Thus, not only increase your reach but strengthen your brand identity as well.
Moreover, automation allows you to see improvement in your current strategies. Once you started to run your automation, you can easily track progress and compare it to previous reports. Hence, giving you chances to see which areas you need improvement and implement them on your next campaign.
Personalized Email Automation For Sales
As a marketer, we understand that as much as possible, you want to send out as many messages to your prospects to encourage them to engage with you. But mass blasting them with de-personalize emails will only drive them away. Chances are your emails will only go to spam folders without getting a chance to be read.
Personalized emails have higher chances to be opened and read, but it can be difficult to execute them without any automation tool. This is where automated email personalization comes in handy.
Email personalization is an automation process which allows you to use dynamic contents to personalize your messages. It allows you to create custom fields for different buyer personas, automatically or manually sort them out and segment them separately. Then, you can customize your messages for every segment and send them out at once to people on each group.
Through email automation, the process of getting sales is optimized. You direct consumers down the sales funnel in bulk, thus, increasing your chances for conversion. More than that, it also allows you and your consumers to be prepared for a genuine communication which is an essential element to increase sales.
Automation For Real-Time Personalization
Personalization goes way beyond constructing customized messages to your consumers. You also need to send them out messages at the right time or as soon as they need it otherwise, you will lose the essence of your content.
Marketing automation allows you to be where your consumers are at the right time. It allows marketers like you to customize your personalization tactics based on the real-time activities of consumers and deliver them near-real time. Using an automated process you can create and utilize personalize marketing strategies which are immediately sent out to consumers. With this, you increase the chance of capturing the interests of your prospects as soon as they arise and in the process, it easier to encourage them to engage with your business.
Final Thoughts
Wouldn't it be great to see your consumers engaged with your business? Although personalization may be something new for your business, it can help you get the right audience engaged with your business and increase lead generation.
It may seem counterintuitive but automation can actually help you in your personalization strategies. With a little help of the right automation tool, you will be able to jump start your personalization strategy. You will be able to reach out to the right audience at the right time using the right marketing approach. It is not only making your personalization strategy easier but it is helping you achieve your business goals.
Personalization is important but you have to manage your subscribers efficiently!
Check out our FREE email course below.
Al Gomez is the man behind SEOExpertPage.com, Dlinkers and UnliDeals. With more than nine years of experience in digital marketing, he enjoys supporting smartpreneurs like himself achieve online success. Connect with him on Twitter !
https://automizy.com/wp-content/uploads/2017/06/Cat-personalization.png
620
1366
Al Gomez
https://automizy.com/wp-content/uploads/2018/02/logo-2.png
Al Gomez
2017-06-26 09:53:21
2019-03-06 08:56:01
How Can Marketing Automation Boost Your Personalization Strategies | Guest Post