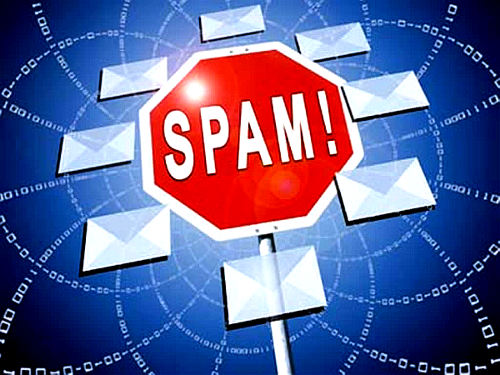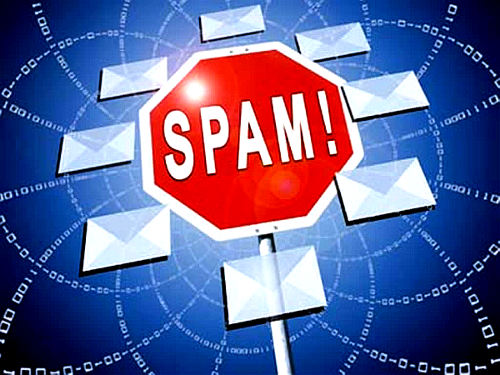 As this blog is about email marketing and we assume that email marketers or those who interested in the topic are reading it, we thought it would be good to have a look and elaborate Spam filters from their perspective.
So, let the one million questions come:
What makes a newsletter land in the spam folder?
In this and the next post, we will go through on what spam filters scan and focus on in emails.
If you pay attention for the following information what you will be reading below, then will be a great chance that your letter will land in the correct folder. Spam filters gives scores based on each aspects, and at the end these will be added together. Then, according to this result, they will decide that in which folders emails should be delivered.
The subject line of an email message
Try to avoid using a lot of punctuations marks and special characters in the subject lines, because they worth several scores at spam filters.
We also don't recommend using such misleading content what offers else than actually written in the letter. Spam filters don't necessarily punishing for meaningless subject lines such as "Newsletter of May" or "Discount offers" but they will be opened by a few people only despite it landed in the right folder.
The content of an email message
Everything applies here as in the subject line, and even more need to bear in mind.
Perhaps, the most important thing you should mind is to not let the content be only from images. Let the bigger part to be text content. On the one hand, it is because spam filters can't read texts that are placed on images, so the worst score could be given for it, and on the other hand, most email clients are blocking the images automatic appearance, thereby the addressees will see them only in the case of clicking on the downloadable links.
In addition, if the content is not meaningful enough and it doesn't lead the addressees to make up their mind about downloading the images, then they won't even have the motivation to download them. And, instead of raised conversion and positive finish, it will lead to a dramatic completion.
The size of the email is also not negligible, it's in tight context with the images' sizes. There is no unequivocal limit, however, it's certainly known that a newsletter with the size of 300KB have significantly better chance to go through a spam filter than the one with 2MB.
The size will be getting more important as your database growths. When you send your email to a big 100.000 list, the most of your letters surely go to free email clients such as Gmail, Yahoo, etc. After a while, these services could artificially slow down your letters in order to reducing the load on their servers. This problem can be prevented by optimizing, lessening the size of your letters.
The reputation of the sender's email address
Spam filters pay attention to the sender's email address as well. They are scanning whose letters stacks often in the filter. If this indicator deteriorates, then letters from this sender will start from a handicap. This question is tightly relates with some later points such as the addressees opinions or the databases maintenance.
The point is, that your newsletters should be send lawfully and their content should too be relevant and interesting to your addressees.
The reputation of the sending server
The first viewpoint what spam filters scanning is the sending server IP address on those international black list where the spam sending servers are being collected. If your server is on this list because someone made a notification, then your letters will automatically be landing in the spam folder regardless they meet the rest of the criteria correctly.
If you operates your own server you should know about the mentioned problem from your internet service provider. However, it doesn't happen all the time, so it is easily possible that your server is already on the list and you know about nothing. You can only conclude from facts based on your letters click through rates that they drastically dropped.
This problem increasing exponentially together with your list's growths. In order to get a solution, it's expedient to get a newsletters sending provider which could solve this problems instead of you. An appropriate service provider has enough and suitable resources and even having prepared solutions for this kind of unpleasant situations. And not least they have more newsletter sending servers, so if one is in trouble and got into blacklist the rest can take its place for the time being.
The bigger your list and the sending amount in a month, the more important to use an experienced, reliable provider with a big server park.
The next four most interesting viewpoints will be available in the next post. We left them for next week in purpose to have something to read then too 🙂
He graduated from the Technical University of Budapest, with master's degree in Software Engineering, Economics and Management.
As a serial entrepreneur he has 10+ failed projects and one big winner one: growing Protopmail email marketing service from zero to a market leader position in Hungary.
He has been working more than 20 years in software development, more than 10 years in IT project management and also having the serious of 10+ years experience in email marketing and marketing automation.
Aside from running a successful business, Gabor is also an email marketing and marketing automation consultant and works for clients like GE Money, DHL, Bridgestone and for several banks and insurance companies.
He also appears at multiple online marketing colleges as a guest speaker, and a well-known speaker at online marketing related conferences.
Gabor speaks 4 languages, has three kids and he is a serious golf addict.
https://automizy.com/wp-content/uploads/2015/10/spam.jpg
375
500
Gabor Koncz
https://automizy.com/wp-content/uploads/2018/02/logo-2.png
Gabor Koncz
2015-10-02 10:20:39
2019-03-12 06:49:56
The Spiritual World of Spam Filters - Part 1