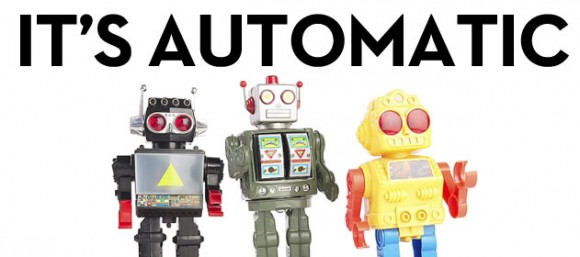 Why do I say this? As everything has a beginning and an end and somehow need to start off from alpha to omega, and it doesn't work differently in marketing automation either. The foundation of marketing automation is nothing else than the good old email.
You wouldn't have thought it, would you? Excuse from Steve Jobs but he wasn't the one who revolutionized the internet world, rather those two researchers who invented emails in the late 1960s and revolutionized the subsequent online communication with it.
Since then, decades past over on email, it has better and worse days but it still unbroken and maybe shine more brightly than ever. My friend said to me the following a few months ago "You pulled up the email marketing again to the Hungarian sky!"
However it very kind, but it didn't only happen because of me, it occurred because of not only I or we at Automizy ended with the conclusion that it's good to have an old man at the house, but a new area was created due to the technology development where email marketing role is indispensable.
However, due to the technology development and user habits, email marketing has changed a lot. These days it's not enough to send newsletters en masse, of course necessary, but the email main function what you need to use it for is to get the whole marketing process automated with them from the first newsletter sends to the whole lead nurturing process through the sales follow messages.
What does the automated email mean?
Automated emails are not a new at all, it existed earlier as well, but we called them differently, they have been called as autoresponders and triggers. The automated email developed from them. Earlier you were able to send messages via autoresponders in the following way: when a lead signed up in your form, you sent different messages in some intervals, and you needed to set these up only once. So eventually you were sending automated emails.
Yes, but this process has been changed thanks to technology. The automated messages sending time is generated in the subscriber's activity rather than assigning the process to a newsletter list.
Why do you need automated emails?
On the one hand, you need it because the above mention method doesn't worth using any more. Just think about how time-consuming was to set up all those autoresponders and not to mention to make them up to date all the time. On the other hand, it's true that you were able to stay in touch with the subscribers but only till a limited time.
By contrast in the modern sense, automated emails are more effective. You just need to set them up once and because not only those will get them who subscribed for your list, but also those who made a certain activity such as downloaded a hook, or clicked on the web page. And thanks to this the lead doesn't need to just come home for a simple email in the postbox. They will feel like, that a person keeps her or him up to date every time. They will feel like they know the one who sends the messages. Their relevant content will be sent to them according to their interest and of course where they are in the buying cycle.
There is another big weapon in the automated emails hands. You can cover the whole nurturing process with them. That's why I say, there is no marketing automation without automated email.
You already know and meet the most often used automated emails, and hopefully using them as well, without knowing that they belong to this part. Let's see which these are:
Welcome emails: As it's in its name, this is a simple welcoming message. We send it mostly when a new visitor or lead sign up for one of our lists, fill up a form or register to an online shop. So the lead gets it at the very beginning, therefore it can't be negligible.
Thanking emails: The name is also telltale, but the contrary to the welcome emails, it's closing the shopping process, so you basically thank for it.
Emails, based on fixed times: It's a bit more complicated than the first two emails. It has a big influence in building the loyalty. Emails, based on fixed times messages belong to a kind of anniversary or an upcoming event. For example, when your car insurance is about to expire they send you a reminder to extend it. It worth offering discounts in these messages for bigger effectiveness.
Emails, based on a special event: It feels good to receive greetings in different anniversaries such as a birthday. So feel free to send messages to your leads for Christmas or birthdays, believe me, they will love it. You don't need more than just their birth date and you can have it easy, when they want to download your hook just ask for it and then nothing can stop you from sending the messages.
Blog alert: You can send an alert when your blog updated with a new blog post. So they won't miss the novelty.
What will you need to create your automated emails?
Strategy
The very first step is to determine your strategy, what you want to achieve with them. Building loyalty or just promoting sales?
Data
At the second step, you need to examine, that the available data you have are enough for setting up the automated emails. Because for example if you're thinking about your lead's birthday you certainly need to have their birth date. So this information needs to be in your database otherwise the automation won't be working for it.
Campaign
If you already know the purpose of your automated emails, you just need to make campaigns for them. In Automizy you can, for example, create amazing and responsive campaigns with the Drag & Drop editor. Furthermore, this function is available at most services.
Follow-up
Don't forget to follow-up your emails, because only setting them up is not enough. Their effectiveness needs to be measured, therefore don't forget to track them. You can more efficiently optimize your automated process with the information based on the monitoring.
Because the time and the number of the leads go up day to day don't hesitate to apply automated emails, because you won't just increase the effectiveness and profit, you will also stand on the road, what is called marketing automation.
Sending automated emails can increase engagement, build relationships with your subscribers, and drive results for your business, so give automated emails a try.
He graduated from the Technical University of Budapest, with master's degree in Software Engineering, Economics and Management.
As a serial entrepreneur he has 10+ failed projects and one big winner one: growing Protopmail email marketing service from zero to a market leader position in Hungary.
He has been working more than 20 years in software development, more than 10 years in IT project management and also having the serious of 10+ years experience in email marketing and marketing automation.
Aside from running a successful business, Gabor is also an email marketing and marketing automation consultant and works for clients like GE Money, DHL, Bridgestone and for several banks and insurance companies.
He also appears at multiple online marketing colleges as a guest speaker, and a well-known speaker at online marketing related conferences.
Gabor speaks 4 languages, has three kids and he is a serious golf addict.
https://automizy.com/wp-content/uploads/2015/09/automated_emails-e1441371845181.jpg
257
580
Gabor Koncz
https://automizy.com/wp-content/uploads/2018/02/logo-2.png
Gabor Koncz
2015-09-04 08:48:44
2019-03-12 06:51:54
There is No Marketing Automation Without Automated Email