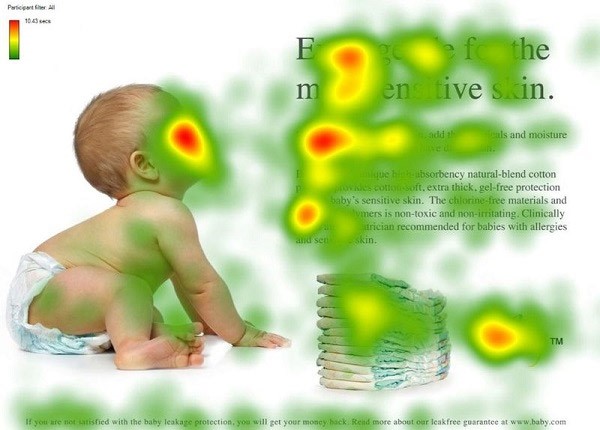 We all know that most people click on the links first. Despite knowing this, the place of these links or pictures in order to increase awareness is not clearly known. However, there is a method to find out where people most often look and focus in a newsletter.
And that is the heatmap examination. Examination of the heatmap indicates where and what people look in a website or in a newsletter.
Most people sadly just eye-track the shorter newsletters, and letters with longer content don't even get scanned, it revealed by many international surveys based on heatmaps.
According to our reading habit, we eye-track the newsletters from left to right (obviously the opposite of this true for the Arabic countries) in F- shaped pattern, according to a survey by Kissmetrics.
It also turned out from this study that the average time allocated to a newsletter after opening was only 51 seconds. It may seem a long time, but it is surely not enough to read one content block, however, it is for scanning banners and pictures.
In addition, if we look at the heat map below, it is interesting to note the emphasis on reading the first two words of the headlines.
Making headlines and pictures interesting and awareness raised is so important in order to get the subscribers to click on the offers.
And their place in the newsletters is also not negligible at all. As you will see in the following examples, the pictures, for instance, worth to be placed on the left side. In addition, you should also keep in mind to not distract your readers from the actual product with empathic pictures such as a cute baby.
Here is some example of where and what they look most in a newsletter: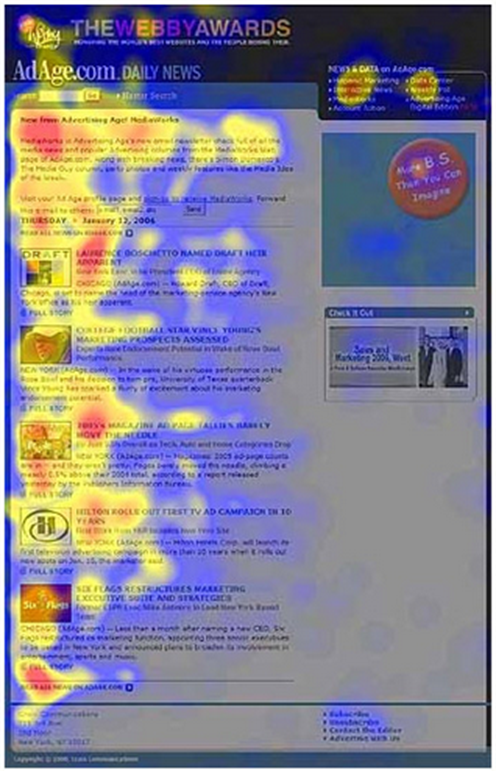 Daily newsletter from Adage: the first two letters were read the most.
Source: http://blog.kissmetrics.com/eye-tracking-studies/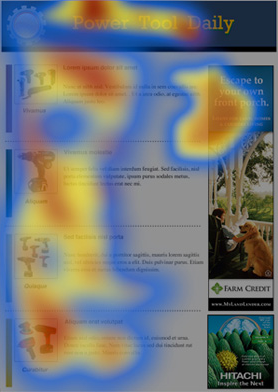 Daily newsletter from Power Tool: pictures received the most clicks
Source: http://masstransmit.com/broadcast_blog/6-email-tips-based-on-eye-tracking/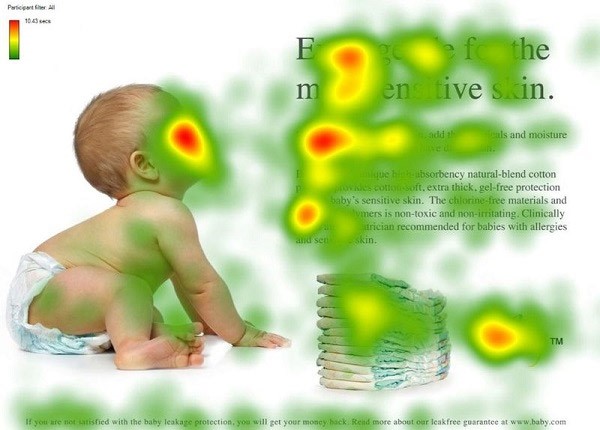 babyTM newsletter: The baby is cute, isn't it? But you also see the nappy, right?
Source: http://blog.kissmetrics.com/eye-tracking-studies/
He graduated from the Technical University of Budapest, with master's degree in Software Engineering, Economics and Management.
As a serial entrepreneur he has 10+ failed projects and one big winner one: growing Protopmail email marketing service from zero to a market leader position in Hungary.
He has been working more than 20 years in software development, more than 10 years in IT project management and also having the serious of 10+ years experience in email marketing and marketing automation.
Aside from running a successful business, Gabor is also an email marketing and marketing automation consultant and works for clients like GE Money, DHL, Bridgestone and for several banks and insurance companies.
He also appears at multiple online marketing colleges as a guest speaker, and a well-known speaker at online marketing related conferences.
Gabor speaks 4 languages, has three kids and he is a serious golf addict.
https://automizy.com/wp-content/uploads/2015/09/baby_tm_newsletter1.jpg
430
600
Gabor Koncz
https://automizy.com/wp-content/uploads/2018/02/logo-2.png
Gabor Koncz
2015-09-25 09:34:53
2019-03-12 06:50:19
Where Do They Click Most Often in a Newsletter?