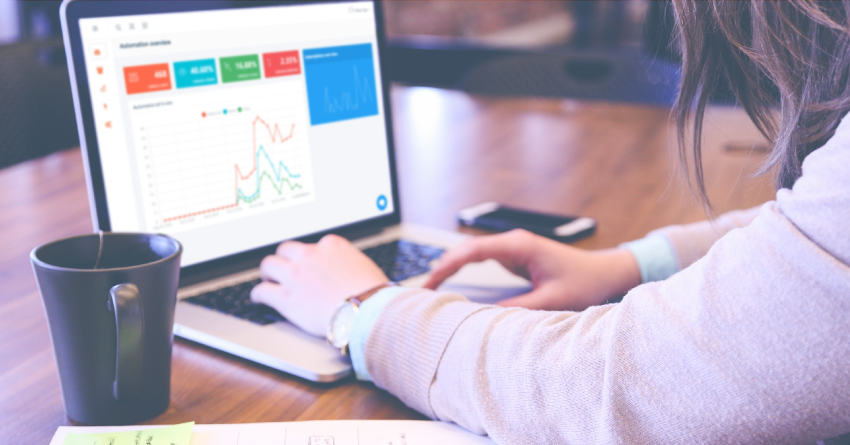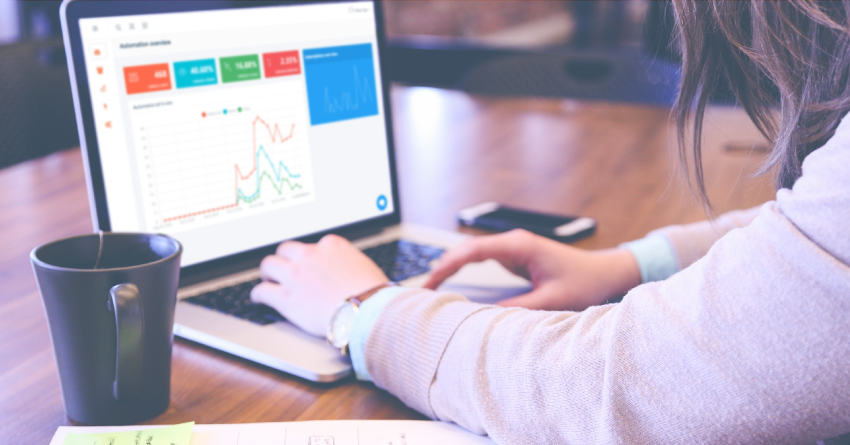 Selling email marketing automation to your clients has multiple benefits; it gives you an ongoing revenue, reduces your customer acquisition cost and helps you build good relationships.
We present an overview of why and how you should sell email marketing and automation, what types of services you can offer, as well as how to price these offers.
Benefits of selling email marketing as an agency
One of the key challenges for agencies is that they always have to win new clients. You design their logo, their webpage etc. but projects are usually brief engagements. Getting new customers requires a lot of effort from you, which decreases your profit margins and moves your focus from what you are best at.
Your client acquisition cost is likely high, and is a continual expense in order to keep your order book full.
This is where email marketing comes in as a way to win long-term clients by offering them ongoing email marketing services at a fixed monthly rate
Also, as you work with your clients on an ongoing basis, it will increase the opportunities to up-sell more services without spending more money and time on it.
Benefits of email marketing for your clients
According to this DMA report on : "Email has an average ROI of $38 for each $1 spent."
This ROI is one of the primary reasons why your clients will love this type of service.
But the other reason is that email marketing tops when it comes to client acquisition and retention. And that is a good thing for your clients, whether they are B2B or B2C businesses!
Not to mention that social media marketing is still not as efficient as email marketing. According to Forrester, "people are twice as likely to sign up for your email list as they are to interact with you on Facebook."
Therefore, it is true that email marketing is a channel that still the best way to communicate with prospects and clients. Providing this type of service helps your clients be satisfied and successful.
Additionally, to simple email marketing, email marketing automation is very compelling: "Marketing automation drives a 14.5% increase in sales productivity and a 12.2% reduction in marketing overhead."
Your clients will love it!
How to set your plans as an agency for email marketing services?
If you decide to sell email marketing and automation to your clients, you will have a lot of options to offer them. This includes:
1. Designing a marketing strategy
One of the biggest challenges for business owners is to create a solid marketing strategy. As an agency you have the experience and profession to help your clients build one.
a. Kick-off meeting: Set goals
Discuss your client's short and long term goals. Goals can vary from one company to another, and varies based on industries or types of businesses.
But discussing the goals for your clients is number one priority as you can build their strategy around it.
b. Build strategy: Identify possible email campaigns
If you set the goals and you build a strategy, you can identify multiple possibilities for email marketing.
Newsletters. Monthly or weekly newsletters are a good way of staying in touch.
Promotional emails. Sending sales emails to an email list can be very successful if personalization and segmentation is handled well.
Lead nurturing. Send email campaigns to educate your client's subscribers and qualify them for sales.
Reminder emails. Send webinar reminders easily.
Build complete funnels for the different stages of subscribers. Send emails based on the lifecycle stage of your clients' subscribers.
Build onboarding email funnels. Onboard subscribers with emails and increase the conversion rate of your clients.
c. Copywriting: Write contents based on strategy
Once you have defined the goals, set up a strategy and identified the email campaigns you will send out, you can provide copywriting and email template design.
Email copywriting and imagery are very important and can be deal breaking when it comes to email ROI.
2. Setup for email marketing accounts
Preparing data for email marketing activities can be a daunting task for your client, but with Automizy you can handle all the steps for them.
a, Offer data migration service
Your clients probably have a list of subscribers somewhere. It is usually painful for them to migrate it to an email marketing service.
Usually a data migration process looks like this:
Collecting data (if it is stored in different databases)
Data cleansing (merging data duplications, formatting the CSV file to an uploadable format)
Uploading process (uploading to the email marketing provider)
Setting up separate lists based on different types of criteria (dividing the database based on subscriber data and creating multiple target audiences)
b, Setup list building tools
Another difficult task is to build an email list. It has a strategical and a technological challenge:
Plan the places where you collect the emails for your clients using signup forms, landing pages, pop-ups, etc.
Implement and connect the email marketing automation solution with the different types of tools.
c, Setup integrations
Integration the email marketing automation solution with CRM systems, webinar tools, Slack and more can be an intricate and overwhelming challenge; but you can utilize Automizy and handle this activity too.
3. Email template design service
Although marketing automation services usually come with default email templates, a specific segment of your clients will require unique email templates.
Thus, designing emails is a good opportunity to upsell to your clients. And it's even not a big difficulty if you use the built-in email builder from Automizy.
You can upsell email designs for newsletters, special promotions, notification emails, simple automated emails. Tons of opportunities to increase the value of your clients.
4. Handle email marketing for your clients
After you set up your client's accounts, you can offer full service marketing automation using Automizy.
It is usually challenging for companies (no matter B2B or B2C) to visualize and execute the strategy you created for them. Actually building marketing funnels, sending newsletters and special promotions can be time-consuming and is not on top of their primary daily task list. But it is a good opportunity for you to get a monthly payment.
5. Build powerful automations for your clients
Email marketing is one thing, automation is the next level, which can provide tangible results, but can be problematic for your busy clients.
Designing automated email marketing funnels, onboarding sequences, transactional emails require expertise that you can provide. You can build funnels, such as:
contract renewal reminders
and much more by using the Automizy tools.
How to price your services?
Now that you see how many things you can offer if you partner up with Automizy, the question comes: how to charge your services. These are the 3 most common way of doing it.
1. Pay by the hour
You can sell your time.
This is a good strategy if you set up one account for your client or if you work on one campaign or automated funnel. Charging for your working hours is good as it gives you flexibility.
2. Setup fee
You can create differentiated plans, packaging your offer. Bundling for instance, data migration and account setup into an exact one-time price can standardize your offering for a broad client base.
3. Full service
This will be a fixed weekly or monthly rate, where you manage all the marketing automation tasks, sending and managing email campaigns and providing regular updates to your client on the progress. This is the most secure way of ensuring a steady income.
Are you interested in the benefits of email marketing & automation to agencies and to your clients?
Learn more in our most recent webinar!
He graduated from the Technical University of Budapest, with master's degree in Software Engineering, Economics and Management.
As a serial entrepreneur he has 10+ failed projects and one big winner one: growing Protopmail email marketing service from zero to a market leader position in Hungary.
He has been working more than 20 years in software development, more than 10 years in IT project management and also having the serious of 10+ years experience in email marketing and marketing automation.
Aside from running a successful business, Gabor is also an email marketing and marketing automation consultant and works for clients like GE Money, DHL, Bridgestone and for several banks and insurance companies.
He also appears at multiple online marketing colleges as a guest speaker, and a well-known speaker at online marketing related conferences.
Gabor speaks 4 languages, has three kids and he is a serious golf addict.
https://automizy.com/wp-content/uploads/2017/09/Why-and-How-should-you-Sell-Email-Marketing-Automation-as-an-Agency.png
445
850
Gabor Koncz
https://automizy.com/wp-content/uploads/2018/02/logo-2.png
Gabor Koncz
2017-09-12 04:36:28
2019-03-06 08:08:27
Why and How should you Sell Email Marketing Automation as an Agency?