Automizy Features to Help You Stay GDPR Compliant
GDPR Compliant Forms

These forms let you get and document subscribers' consent entirely in accordance with the regulation.
You can put an explicit consent checkbox in your forms. Also, you can easily add a text block with links to your Terms of Service and Privacy Policy.
In Automizy, we already store all the consent related data about your subscribers on their profile page, like IP address, timestamp, and types of newsletters allowed.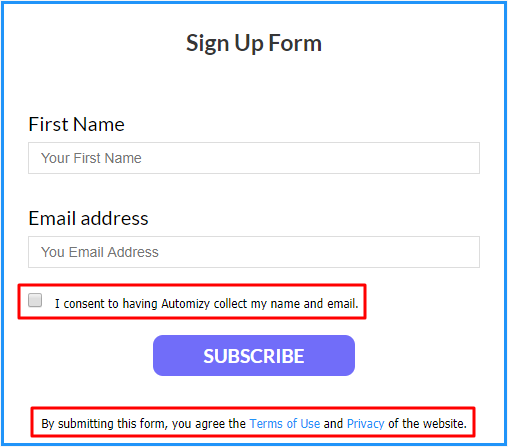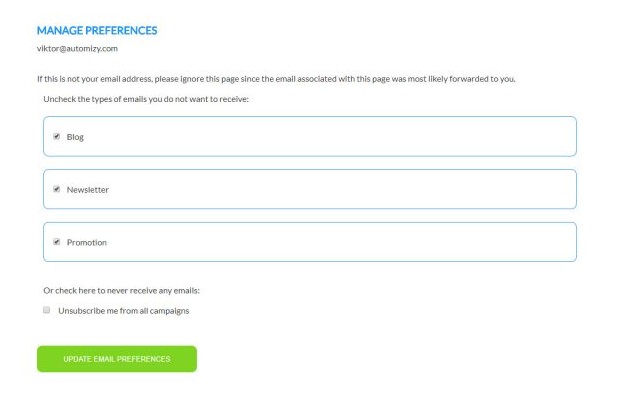 Preference Pages
The GDPR lets individuals prohibit specific uses of their personal data.
A preference page is a website where your subscribers can customize the types of emails they'd like to receive from your company.
Every time you create a new email in Automizy, there's going to be a "Manage Preferences" text in your footer. If subscribers click on this link they can edit their emailing preference.
Data Update Pages
According to the GDPR,  an individual may request that incomplete data be completed or that incorrect data be corrected.
A Data Update Page is a web page where your subscribers can do that by editing the information they've shared with you.
They can reach their page by clicking a specific link in your emails' footers. By default, the anchor text of this link is "Update Info".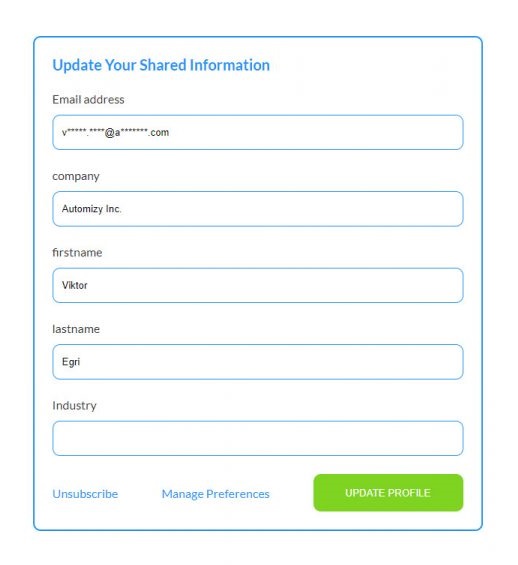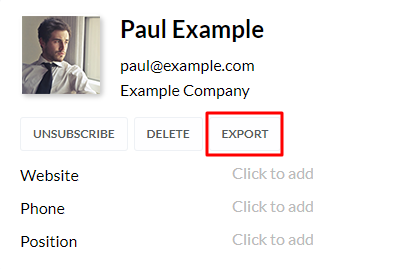 Data Transparency
After GDPR comes into effect, your subscribers will have the right to request to see which of their personal data is used.
Automizy lets you fulfill this obligation with a special export function that lets you export all the data you have on a subscriber. If a subscriber requests access to their data, just download this file and send it to them.