Like you, we need to market smarter and more effectively.
That's why we trust our own platform to drive our own leads, conversions and sales. And from experience, we know our platform works. Look, it got you here!
No thrust, no gain. You have a choice: continue doing what you've done and hope for better results, or add thrust to your marketing programs and know your results will improve. It's an easy choice. And the before and after pictures will show it.
To help your marketing thrust forward.
Our mission is to build the world's easiest and most powerful Email Marketing Automation Platform. We do this by embedding intuitive, insightful, and ingenious functionality, including the power of artificial intelligence to make campaigns more effective and sales goals more achievable.
We are marketing geeks who love their jobs, eager to learn continuously
and get the work done. We have our main office in New York but the development
HQ is in Hungary – the country of good wine, spas and Goulash.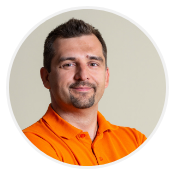 Gabor Koncz
CEO and Founder
Gabor has 10+ years business experience in marketing automation. In addition, he is a marketing consultant and helps companies GE Money and Bridgestone in the CEE region and for DHL in the US. He is also a serious golf addict.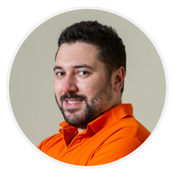 György Reti
CTO and Co-Founder
George firstly was tempted by the endless opportunities of the PHP language, later he got into a close relationship with JavaScript. Later on jQuery drew him towards front-end development, creating web applications. After work he usually throws himself into the stirring nightlife.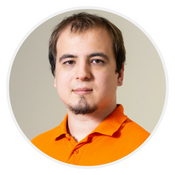 Dominik Sagi
Back-end and Co-Founder
Dominik started with PHP programming language in elementary school. Later on he turned to Java as well. A real back-end developer: a short-spoken, introverted person who is always thinking before acting. He likes swimming very much.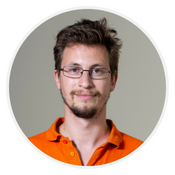 Viktor Egri
Vp & Co-Founder
Viktor started to learn inbound marketing methodology right after graduating, then he got a deep understanding of product developement and management. In his free-time, he plays the guitar in a rock band and likes rock climbing as well.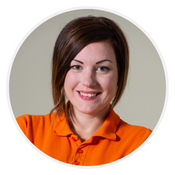 Christine Rajz
VP of Customer Happiness
For Christine, SALES & SUPPORT is about helping people to live A HAPPIER LIFE solving their problem and satisfying their needs. She has 2 foxterrier dogs rescued from dog shelters.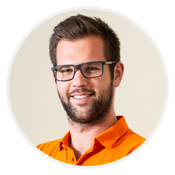 Mor Mester
Head of Marketing
Mor helps small businesses, consultancies, and agencies implement marketing automation to increase productivity and consequently revenue. He also loves dropping them value bombs! After work, he loves playing basketball and traveling.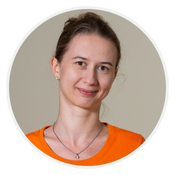 Erika Braun
Head of Office
Erika joined the company at the beginning of 2017. She organizes the processes of the office and ensures everything goes smoothly. She also coordinates the financial and human resource affairs. She loves sewing and traveling.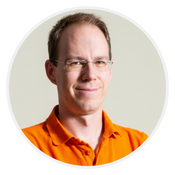 Zoltan Dobrovolni
Backend Developer
Zoli familiarized himself with Delphi programming language in elementary school. Later on, he learned Java in a boot camp and PHP at Automizy. He likes to improve himself, and learn new skills. He has a little girl called Nóri.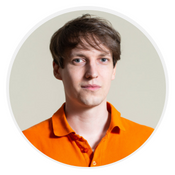 Viktor Jako
Backend Developer
Viktor is a brand spanking new back-end developer who is learning the ins and outs of software development under the guidance of Headmaster Dominik. He likes it when a plan comes together.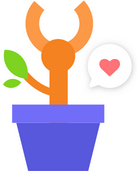 Our story began in 2014. The founding team previously built Protopmail, an old-school email marketing tool serving large volume senders in Central Europe. Between 2010 and 2014 we experienced 100% YoY growth rate, but in 2014 we realized that the Hungarian and Central European market was too limited to sustain our growth rate.
That was when we decided to build a new platform geared to the global market. The global marketing technology landscape started to become very crowded. While vendors promise they will solve the core problems of the marketers, the sad truth is that the entry barrier for users is growing continuously.
In this new era of online marketing with feature-rich email marketing tools, marketers have a lot of tasks on their to-do lists, but less and less time for creating the strategy and thinking about high impact initiatives.
We also have an email marketing solution for enterprises: Entermizy. It's an advanced platform that provides solutions to the most prominent challenges of enterprises: implementation, integration, and growth.
We built Automizy's culture around simplicity, agility, and transparency. We want to solve as many problems of marketers as we can with as low effort and number of features as we can.
The Automizy platform is more intuitive, our processes are more ingenious and our insights are more informative to help marketing consultants and SMBs grow more profitably.
We help companies make their content even more enticing to their target audience by leveraging AI with respect to the best subject line available for your emails.
While we bootstrapped ourselves for the first several years and grew steadily to our current run-rate, it became clear that added investment would help us expand our footprint in both Europe and the U.S. and allow us to inject our brand of intuitive and insightful designs into the market. We're especially excited by our AI elements which we think will have a meaningful and lasting impact on how marketers approach their daily work.
Now we continue our journey backed by a financially strong investor, powered by Hiventures.