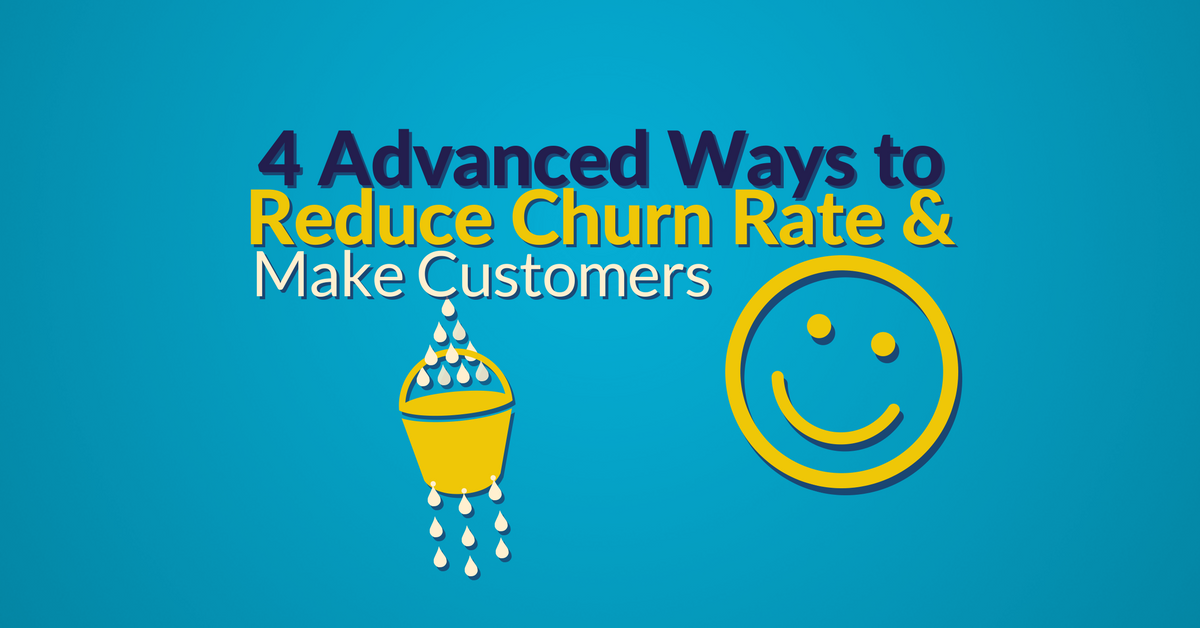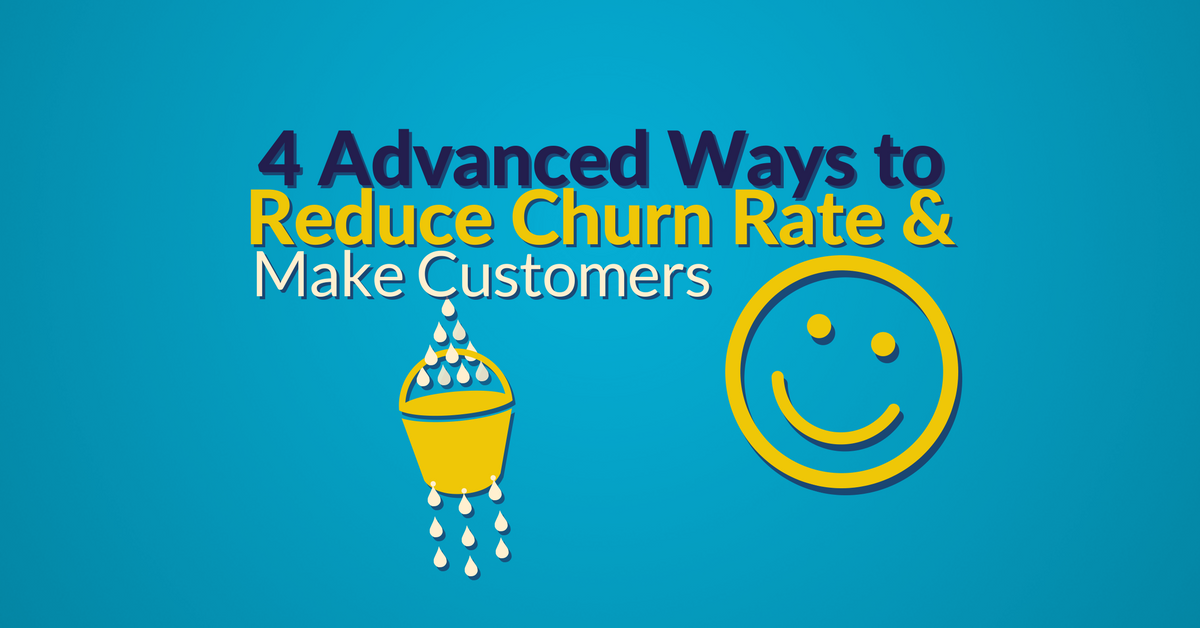 Businesses spend tons of marketing dollars to acquire new customers. However, if you can't retain your customers then all this effort can go in vain. High customer cancellations – known as customer churn – can cause tremendous strain on your sales & marketing resources, and slow down your business growth.
Here are 4 ways you can reduce customer churn for your business:
Attract the right audience
Like most people, when we launched our business, we began by targeting our domestic market. My startup is a cloud-based business intelligence & reporting tool so we went after other startups in our city. During this time, we were also getting discovered online by a few international companies who also became our customers.
Although we were able to acquire many customers, we noticed that the domestic startups used to cancel within a couple of months, while the international ones didn't leave.
So, after one year of selling, we decided to completely stop selling to the domestic market and only target international customers. What happened since? Our customers have stayed on for years instead of quitting within months.
Similarly, we offered our product at a low price hoping to gain traction. What we realized is that if you offer your product or service for free or a very low price, then you risk attracting freelancers or students who will use it for a one-time project and leave, or startups that are super price-sensitive.
Once we stopped targeting startups and began approaching SMBs, it led to more loyal customers and reduced churn rate. This was because, unlike many startups who make do with Excel & Google Docs, they actually needed a reporting tool that they can use regularly to monitor their business. It also allowed us to tailor our product to them, and in turn, make them happy.
What did we learn? No matter how great your product, or how good your retention strategy, it will go down the drain if you don't attract the right audience.
Your product or service solves a problem. Target those who face this problem regularly, and don't mind paying for it.
Reach out to 'at risk' customers
The best way to avoid churn is to prevent it from happening.
There are always a group of customers who are at risk of leaving your solution. It's essential to identify them and proactively reach out to them – to find out if they are facing any problems, or need any assistance.
We reached out to one such customer and realized that he was about to quit next month because his requirements had grown but he found our bigger plans to be expensive.
Based on his requirements, we created a custom pricing plan that fit his budget, and he upgraded immediately. So, instead of losing a customer, we ended up growing our revenue.
How do you identify such customers?
Make a list of all those customers whom you haven't contacted in a while. Look into your support software to find out all those customer requests & issues that you haven't closed yet. Also use tools like Google Analytics to analyze product usage, identify users who haven't used your product for over a month. They're most likely to quit your business soon.
Once you've identified such customers, you can use an email marketing automation software to send them various types of retention emails such as:
"Do You need help?" emails – You can segment users based on their product usage and send targeted emails asking them if they're stuck on something and need help. For example, you can create separate email campaigns for users who have created their first marketing campaign and stopped, or created a new email list but not used it.
Review request – Ask them to review your product and describe their experience using it. Make them feel they're a part of your product journey.
Congratulatory emails – Did they add a new team member to your account? Did they just create a new photo album with your service? Send them congratulatory emails that are automatically triggered for every milestone. This will motivate them to keep using your product.
Turn customer feedback into features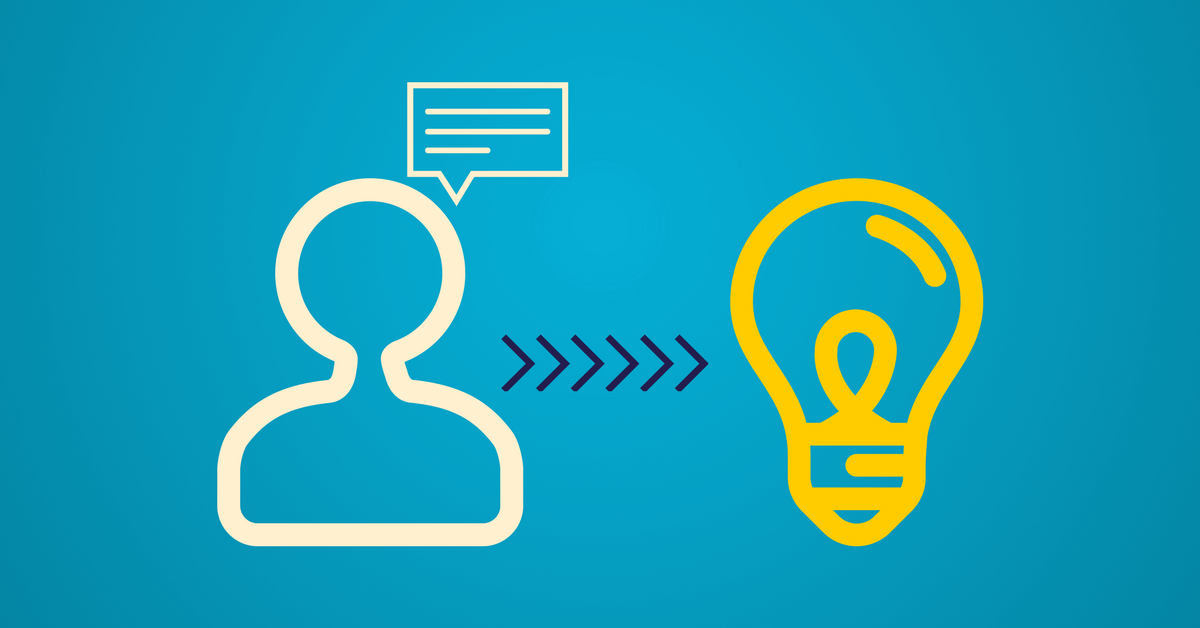 Here's how it goes typically. You get a customer email about a problem they're facing. You respond by emailing them the steps to solve it, or pointing them to the right documentation, or scheduling a video call where you can walk them through the solution. You have a happy customer.
What about all the other customers who've faced the same problem but didn't contact you? Did you know that a typical business hears from only 4% of its dissatisfied customers? 86% of customers quit doing business with a company due to bad customer experience.
Whenever you get customer feedback (via surveys, emails, live chat, phone calls, social conversations or even interviews), ask yourself
Missing feature – Is it because your product or service lacks something? If so, then it's time to build a new feature that solves this problem with the click of a button
Lack of awareness – Is it because they didn't know this feature existed? If they didn't know about it, then you should educate your customers by sending out an email campaign about the feature – what it does, where to find it, how to use it, and links to additional resources
Ease of use – Is it because they didn't know it could be solved this way? Many times, users know about the feature and even go through the docs, but are simply unable to get it working. In this case, you may want to look at its design & UI aspects to make it more intuitive, or build customer onboarding flows into your product.
This will make it easier for customers to solve their problems on their own, without contacting you, and improve customer satisfaction.
Remind them that they're using the best product
You may not be the only business offering a solution to customers' problems. So never assume that your customers are not aware of your competitors, or aren't willing to switch if they get a better offer.
Just like you, even they are being bombarded by tons of information online – by your competitors, their happy customers, independent news agencies, and authority blogs.
Whether it's a new feature launch, product review or a customer testimonial about your competitors, your customers are constantly exposed to information that can turn them away from your business. It just takes one social media post or news article to make them re-evaluate your solution.
Ensure that you remind your customers that they are using the best product available. However, that doesn't mean pitching your product in every email.
Tell them why your solution is so beneficial to them and why it's the right decision to use your product. While doing so, avoid criticizing your competitors.
Did you launch a new feature, or improve an existing one? Did you redesign your website? Did you get a new office space? Did you land a huge client? Did you just reach 5,000 paying customers? Blog about it and send out an email. Share it on your social media channels. The key is to communicate with your customers regularly and proactively.
Here are some email campaigns you can create to stay in touch with your customers. You can include them as a part of your newsletter, or trigger an automation when you publish a new article or blog post.
Invitation emails to giveaways and contests
Product update emails that talk about new features, product improvements, and updates. Did you increase your website speed? Let your customers know about it.
Behind-the-scenes emails – Give them a taste of what you do under the hood. It can be about fun office events, team getaways, or even a new cool technology that you're using to add more firepower to your product.
Customer stories – One of the best ways to connect with your audience is to tell them stories about how your product is helping improve people's lives. You can even include videos & images to create really engaging stories that inspire and entertain your customers.
Conclusion
Every business loses customers. In fact, some of the cancellations may have nothing to do with your business. We've lost customers because their businesses shut down and so they had to stop doing business with us. In case your customer moves to your competitor, that's where you'll find an opportunity to learn a lot.
Hopefully, these tips will help you reduce churn and get customers to use your solution for a long time.
Keep in touch with your customers at scale using automated email campaigns.
Get started for free now!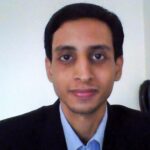 For more than 8 years, Sreeram Sreenivasan has worked with various Fortune 500 Companies in areas of Business Intelligence, Sales & Marketing Strategy. He regularly writes at Fedingo about a wide range of business growth & marketing topics. He's also the Founder & CEO of Ubiq BI, a cloud-based BI Platform for SMBs & Enterprises.
https://automizy.com/wp-content/uploads/2017/09/blog-images-2.png
628
1200
Sreeram Sreenivasan
https://automizy.com/wp-content/uploads/2018/02/logo-2.png
Sreeram Sreenivasan
2017-09-19 04:34:12
2019-03-06 08:04:27
4 Advanced Ways to Reduce Churn Rate & Make Customers Happy | Guest Post