If you don't structure your email well enough, the click-through rates of your campaign could be low, and you're wasting resources because without clicks you can't make any conversions.
Read our 8 practical tips that will help you improve your email click-through rate which will improve your email performance.
Here is what you'll learn in this article:
Let's get to business.
What is Email Click-through Rate?
Click rate, or email click rate, is the measure of what percentage of recipients clicked on a text link, a CTA button, or a linked image within a particular email campaign.
It can be calculated by taking the number of clicks an email receives and dividing that by the number of delivered emails.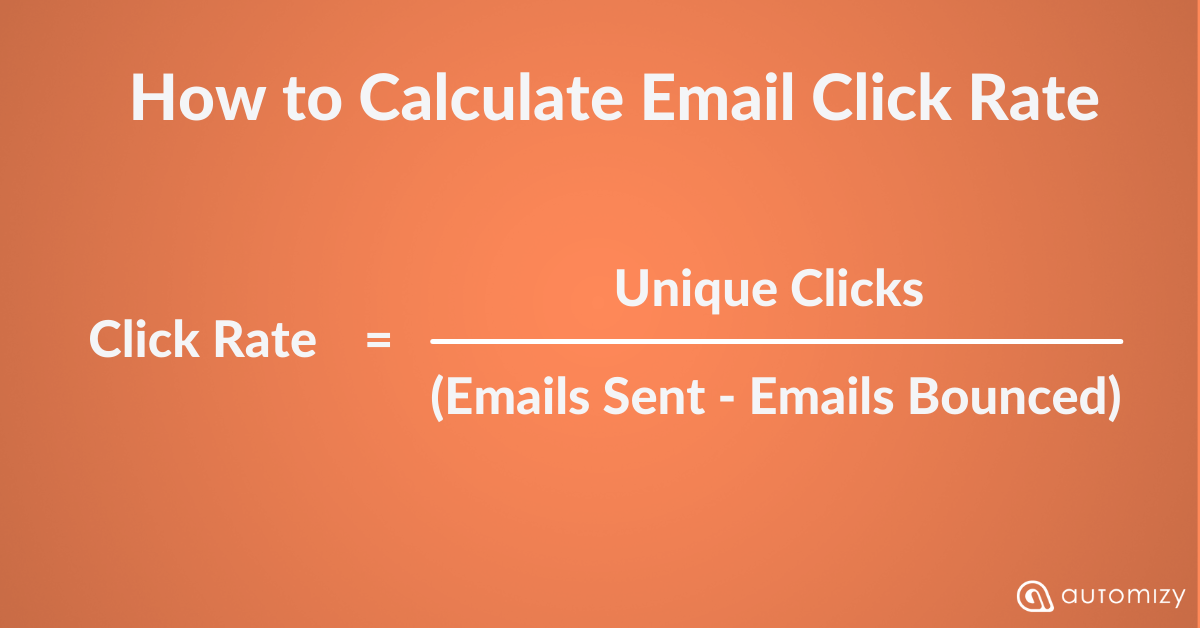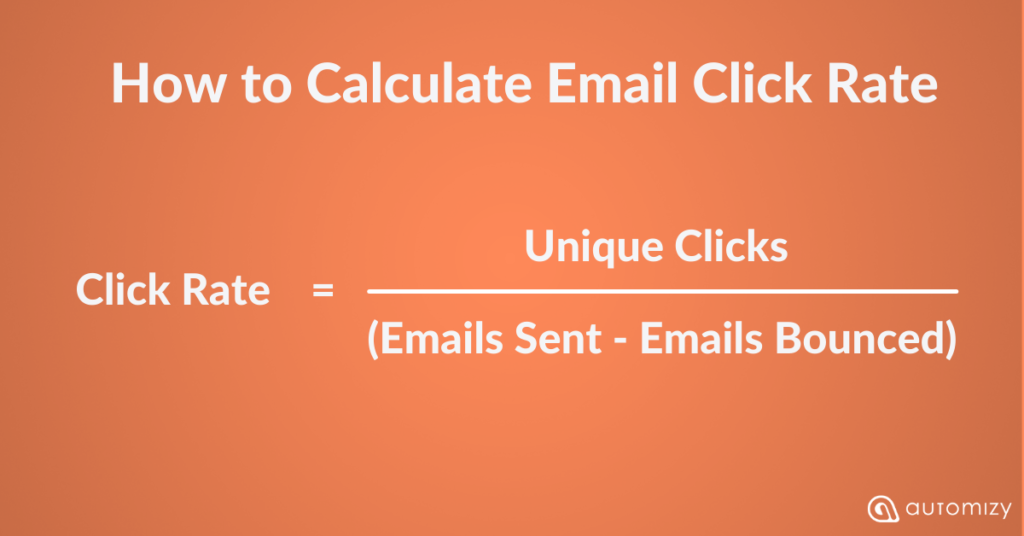 However, the Click-To-Open Rate (CTOR) measures what percentage of openers clicked a link in your email.
Click-To-Open Rate (CTOR) is calculated by dividing the number of clicks an email receives by the number of opens.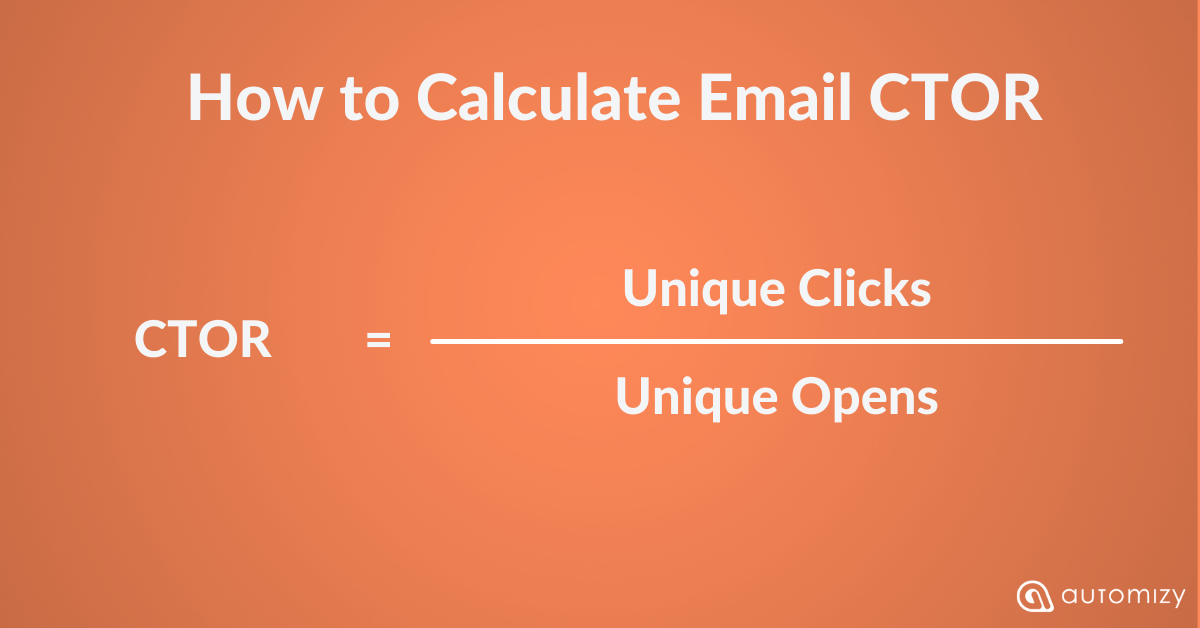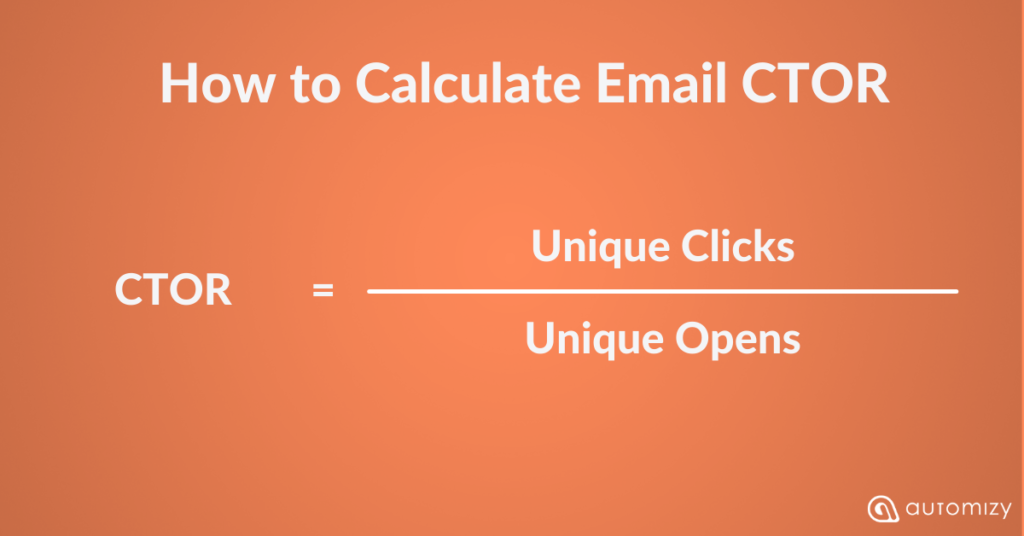 CTOR measures the effectiveness of your email copy and design, so it's definitely an email metric you have to track constantly
To put it simply, it's how many contacts take an action after they've opened your email campaign.
What is a Good Email Click-through Rate
Your industry has a lot to do with your average click rate.
However, you can consider your CTR good if you're averaging 2-4% and your CTOR is 9-13%.
To help you see the big picture, here are the average CTR and CTOR for the different industries.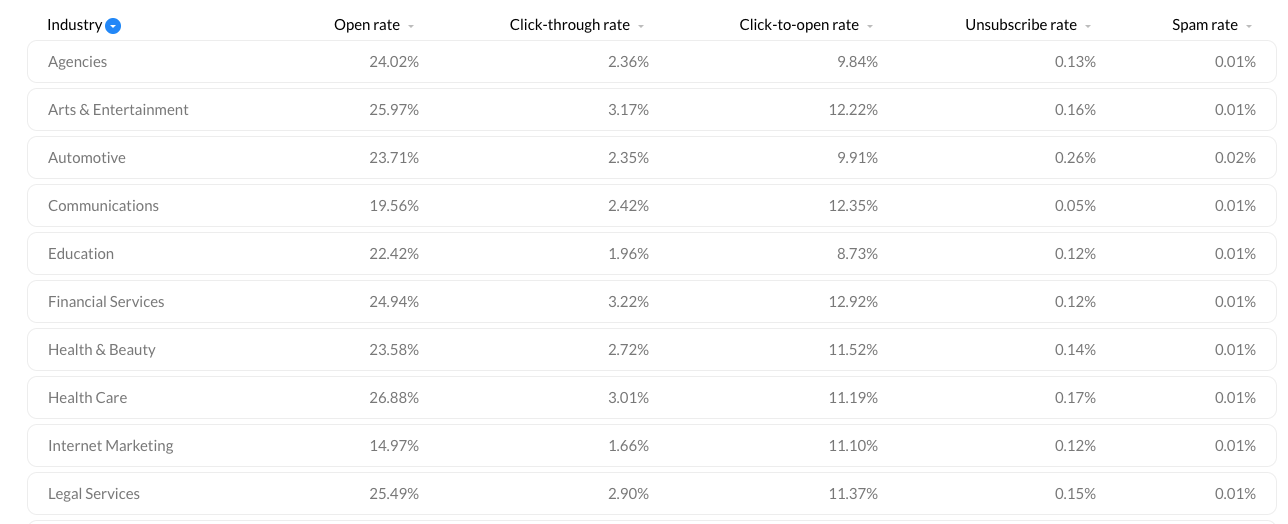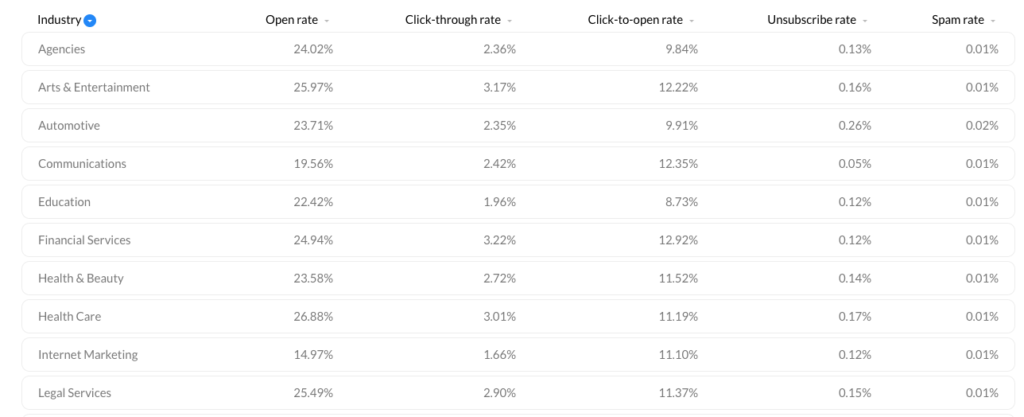 By looking at these email CTR benchmarks, you can tell that you can expect your CTR to be around 3.2% if you're running email campaigns for financial services.
Yet, if you're running education email campaigns, you can expect a low average CTR, around 2%.
Other factors would influence your average click rate.
For example, as your contact list size increases, your average click rate tends to decrease.
And if you're sending uniquely transactional personalized emails, you're expected to have a higher than average click rate.
There are other factors that can affect your click rate and click-to-open rate.
Now let's go through 8 ways to increase your email click rates.
8 Practical Ways to Increase Your CTR and CTOR
1. Optimize your open rate
Let's state a fact here. There won't be any clicks if you don't get people to open your email in the first place.
Simply because people who don't open your email won't see what's inside it. Therefore, you can expect a low CTR.
If you're considering optimizing your email click rates, your starting point should be increasing your email open rate.
Once you maximize your email open rate and you still notice a low CTOR, that's when you must start your in-email CTR optimization.
Increasing your email open rate is the right place to start because you might only have an issue with getting people to open your email.
Without doing major optimization, maybe by increasing your open rate you can get recipients to read your content and click your links and CTAs.
If you have a good average email open rate, but your CTR is a bit paralyzed, here's what to do next.
2. Design emails with focus on a single CTA
Email design is a primary factor that influences your email click rate.
For instance, noisy emails can be distracting and recipients won't know what's in it for them.
Here is a bad email newsletter template to study. Here is why such an email template won't get clicks:
Too many links to click, recipients won't decide
Text paragraph all over the place, recipients can't tell which to read
Hard to digest for skim readers
Not enough spacing between paragraphs and titles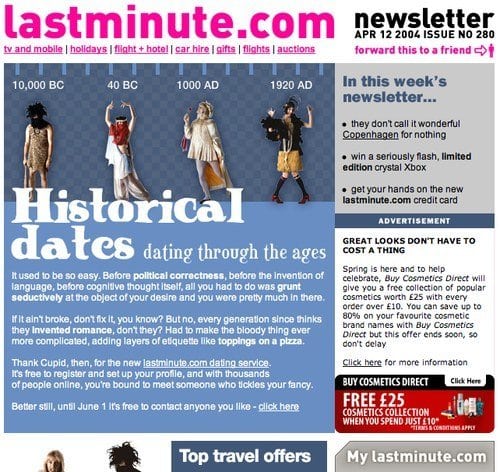 Personally, if I receive such an email, the only link I'm clicking is the unsubscribe link.
If you want your email to be skimmable and provide a clear value for the recipient, consider using the Inverted Pyramid method in your email design.
The Inverted Pyramid method is an email template design to help you eliminate distracting elements from your email and keep it focused on conversion.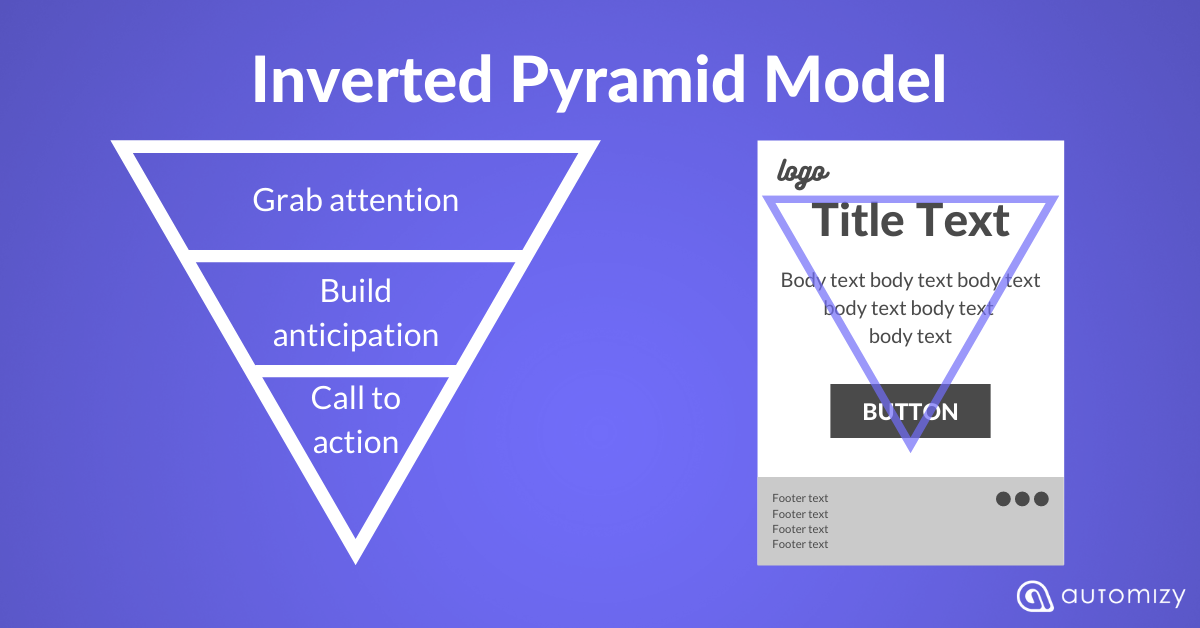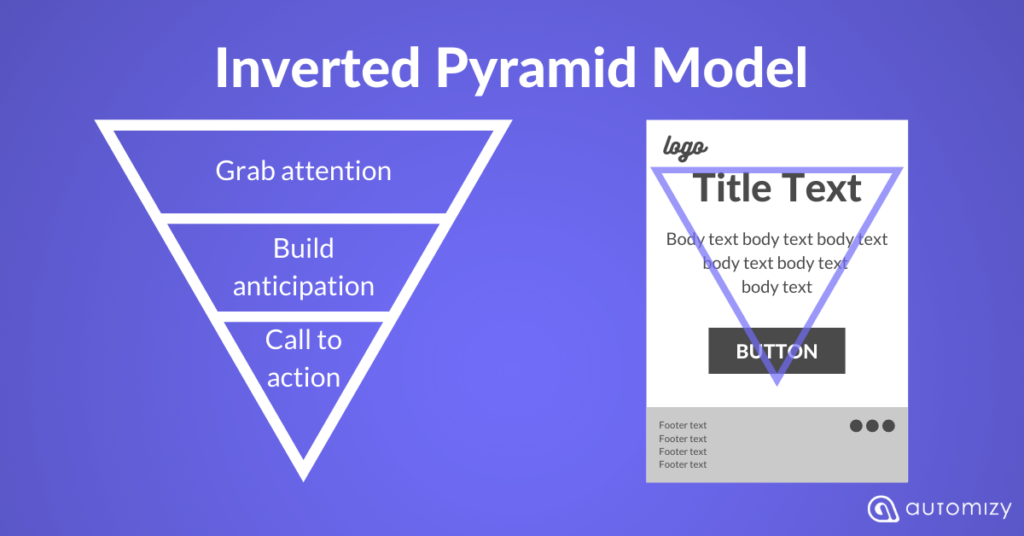 It's self-explanatory.
Grab the attention: Use a catchy title to hook your email recipients to read more.
Build anticipation: Share more valuable information that would motivate your recipients to take action.
Call-to-action: Add an attention-grabbing CTA.
This way, the email opener can easily find the value in your email campaign, therefore, click the CTA.
Here is a beautiful email that applies this design method.


3. Send relevant content
It's not only the call-to-action design and placement that convinces people to click your email.
Once contacts open your email, the content is what'll keep them reading and lead them to click your links.
The email content doesn't start only inside your email. For instance, your subject line can tell your recipient if the content is relevant for them.
The best method to send relevant content that gets clicked is to segment your contacts and send them emails that match their preferences.
4. Include 2 buttons in lengthy emails
Emails that tell a story tend to be lengthy as they include longer paragraphs, images, and sometimes videos.
But what's the risk in terms of CTR for lengthy emails?
The risk is that you include your CTA at the top of your email and people who scroll it can't see a CTA anymore and have to scroll back up.
Or, the CTA is at the bottom of your email design and people would close it halfway.
What a dilemma hm!
The best method to increase your click-through rate is by using multiple (2-3) buttons in your lengthy email campaign.
For example, you can add a button at the top of your email, and a second one at the bottom.
To avoid stuffing your campaign with buttons, halfway through the email, you can include a text link that recipients can click.
Here is an example that illustrates it.

5. Design responsive emails
Nowadays sending responsive emails is a must because over half your subscribers open emails on mobile devices.
If you send non-responsive designs, most of your contacts who open your email on a mobile device will not be clicking on your links.
On the other side, responsive emails get 58% of their clicks from mobile devices.
This means responsive designs get a 24% increase in mobile clicks vs non-responsive designs.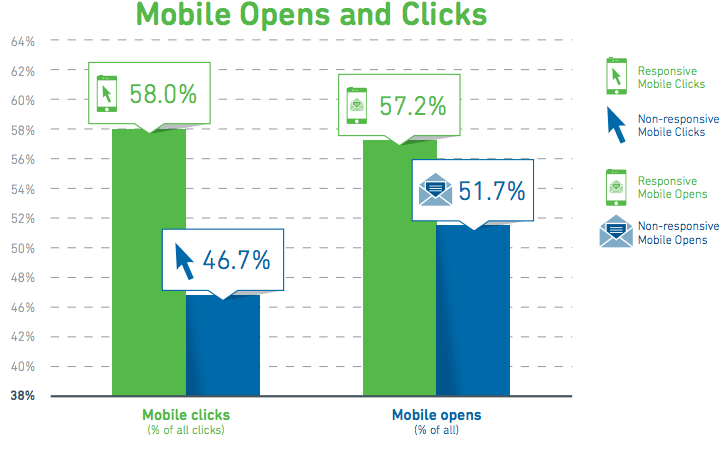 Other than the statistics that prove that you should send responsive emails to increase your click rates, it's your responsibility too to provide a smooth experience for your contacts.
Do you need coding skills to design responsive emails? Absolutely not.
Use Automizy's drag and drop email builder to design and send responsive emails without tech skills or background.
You can preview your email when designing and see how it looks like on both desktop and mobile.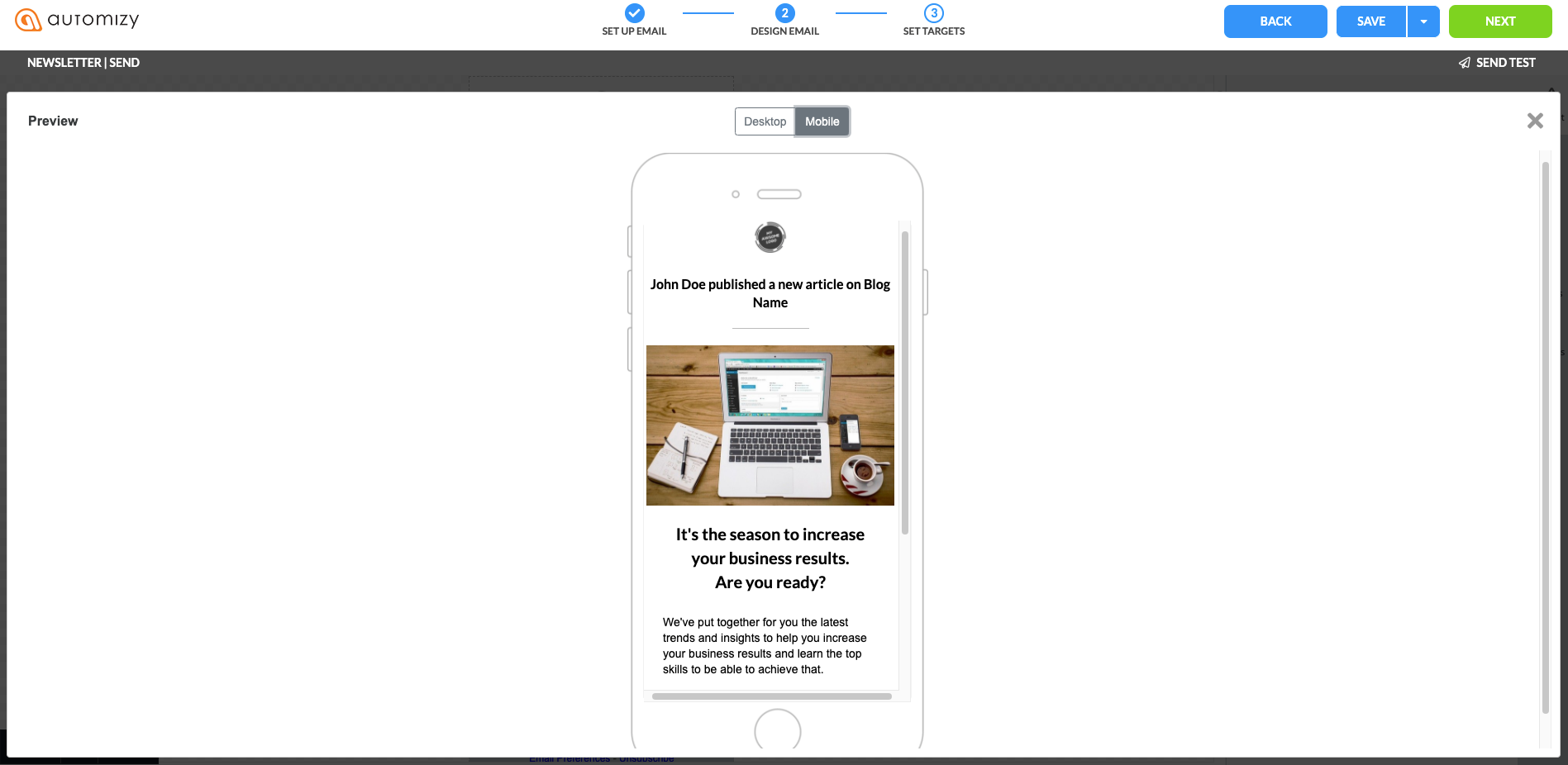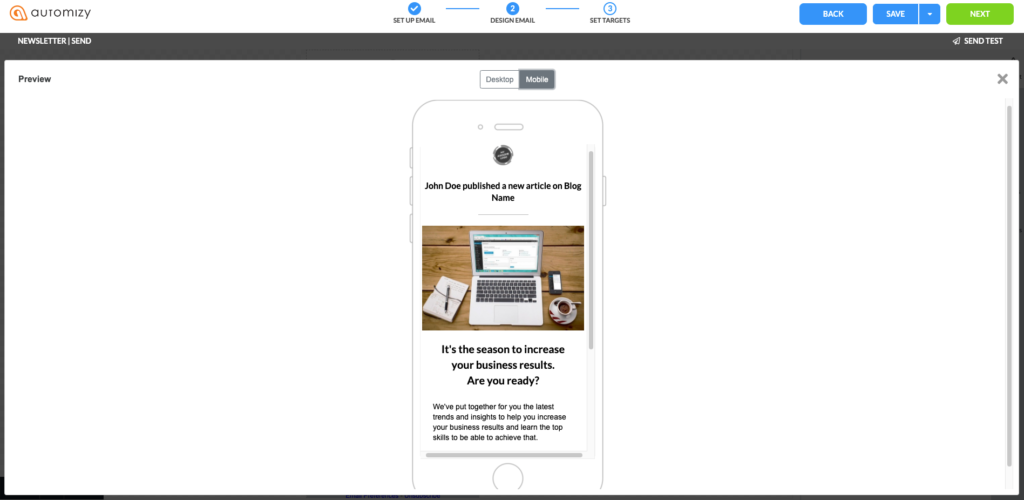 6. Optimize your sending time
The time of sending your email campaigns can make or break your click rates.
You don't want to see your hard work go to waste just because you sent an email at the wrong hour.
Optimizing your email sending time can increase your click-through rate by at least 15%.
As the chart below demonstrates, sending campaigns before and after working hours can decrease your click rate.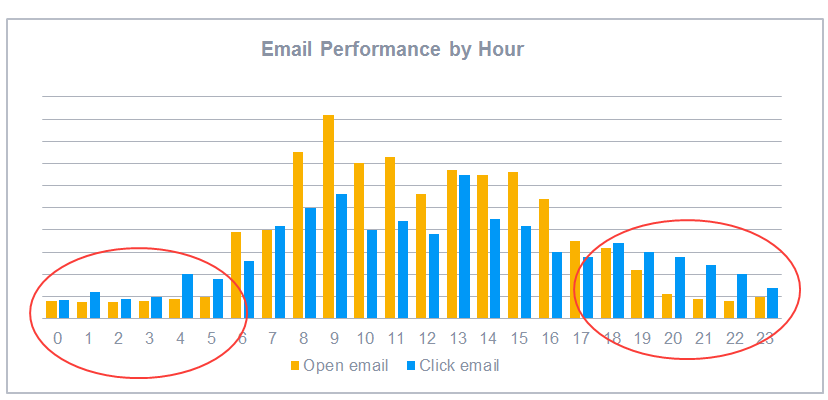 If you're running B2B email campaigns, sending emails during working hours results in better click rates and engagements.
7. Include a video in your email
​Video marketing has grown tremendously in the past couple of years.
In fact, four times as many consumers would prefer to watch a video about a product or service as reading about it.
Simply including the word 'video' in an email's subject line saw an increase of 7%-13% in overall click-through rates.
Embedding a video in your email campaign:
Makes your campaign more interactive
Provides an alternative to contacts who prefer watching to reading
Allows you to explain your product/service in depth
Gives you the chance to address your contacts personally
Here is a great email example that includes a video.


Videos in emails add a personal element such as a message from the CEO or customer service manager.
Not to mention that videos can be repurposed for other channels, such as YouTube and social sharing sites.
Sign up Automizy, where you can embed a video from your Youtube channel.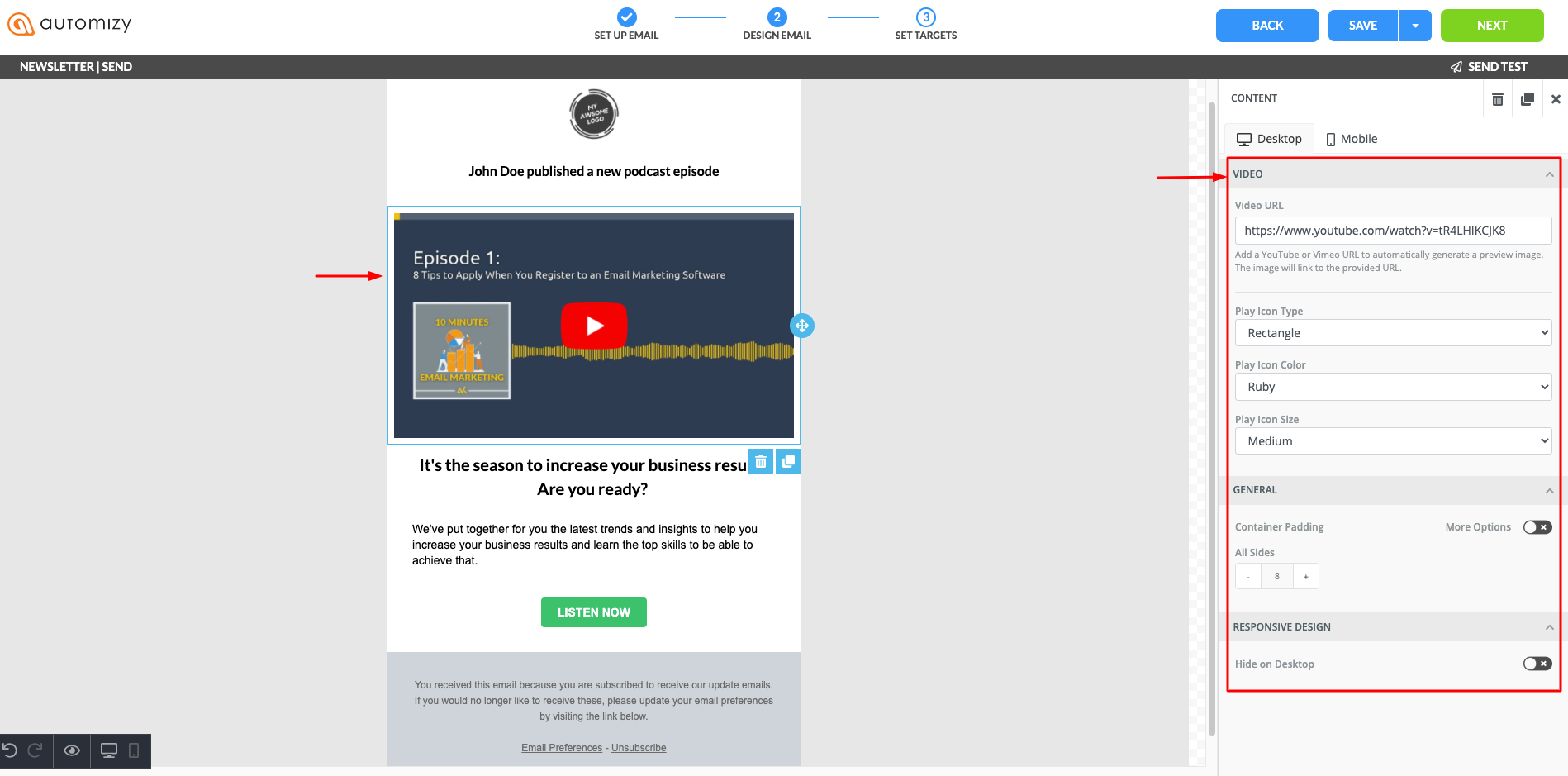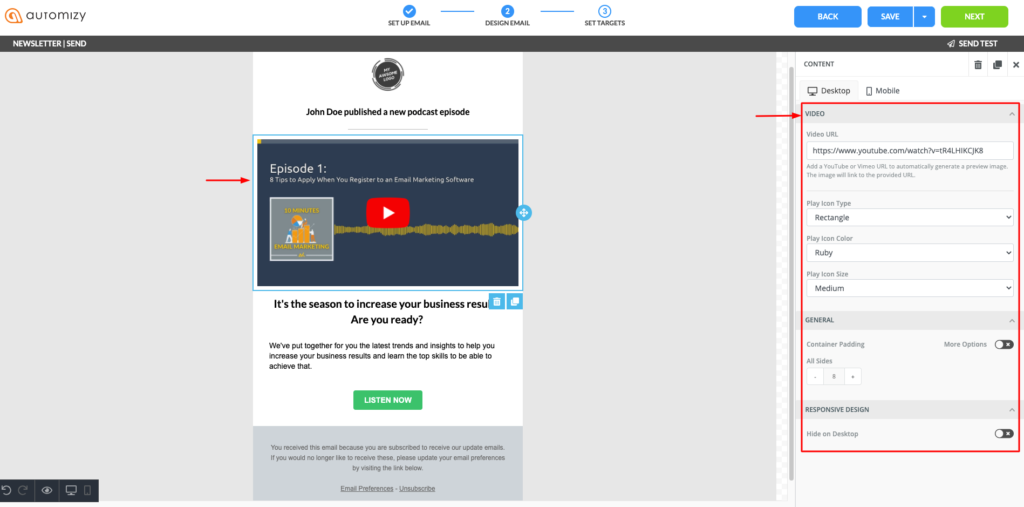 8. Increase the sense of urgency
When the clock is ticking on a deal inside an email, recipients think they must act quickly before it's too late.
Countdown timers create FOMO (Fear Of Missing Out) and that works in the favor of your email click-through rates.
How? The answer is simpler than you think.
You can trigger a sense of urgency by using Automizy's email builder to send a countdown timer through your email.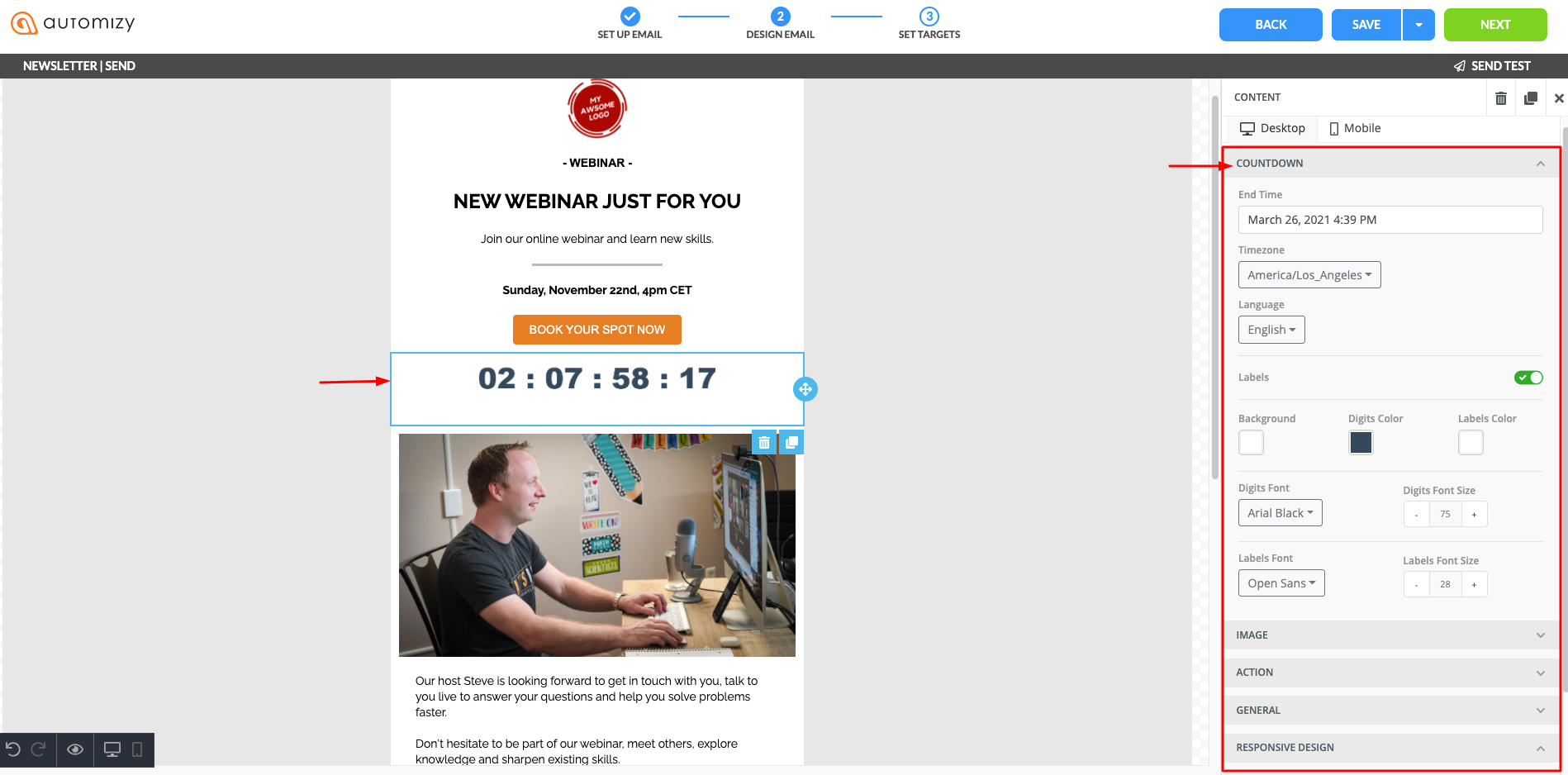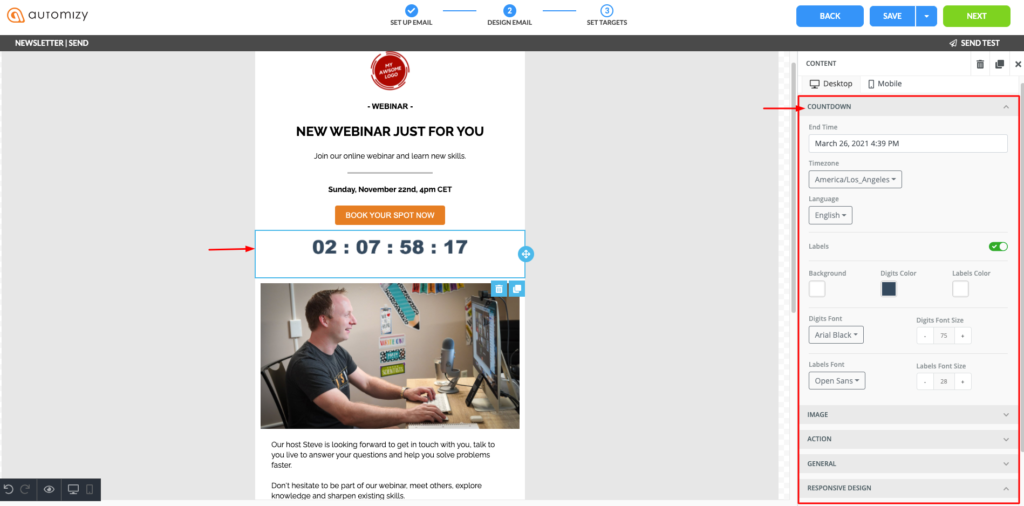 Tap Into Your Email Marketing Analytics
Your email marketing analytics is the best source of optimization ideas.
For instance, if you see a higher click rates in emails that include videos that means your audience prefers video content and they're more likely to click emails that include a video.
This is how your email marketing analytics helps you create email strategies.
If you're starting with email marketing I recommend you experiment with different campaign types with different content and layout.
And after a testing period, you review your campaign performance and learn which campaigns perform better.
This way, you'll make decisions based on data and performance, not guess-work.
Conclusion
Now you're equipped with these 8 practical tips to improve your email click-through rates, we hope you see a spike in your email engagement.
An increase in conversions will be the natural result of increased click rates.