Tons of articles teach you to segment your subscribers and send highly relevant and personalized emails. But only 50% of the companies do it. I share with you 5 myths that make companies think that it's not worth it so they still blast their email list.
Myth 1: It doesn't have a positive effect right away
Marketers are overwhelmed by daily operative tasks. Also, they are always flooded with the newest technologies and information.
Tons of articles share how successful growth marketers achieved "143% increase in 3 months with a simple trick". These articles usually promise that it will solve the pains you have right away, you can copy and paste them. Although most of these posts are just click-baiting articles. Still, it makes marketers feel bad that they can't achieve it.
Secondly, these posts introduce you the growth marketing as if it would be some kind of set of tactics without any long-term strategy.
Pursuing this false advice makes you think that if something doesn't work right away, it won't work.
But data collection for segmentation purposes needs time and patience. Also, it has effect on the ROI in the long run – but it is difficult to prove it before you invest the time and effort into it.
Busting the Myth: It has, duh
You can segment your subscribers right away using your existing information (for example subscriber's date to target older and newer set of contacts) that will certainly have a positive effect on the open rate of your emails.
Just take a look at MailChimp's research: companies achieved 26,96% higher unique open rate than non-segmented campaigns.
You can collect other types of information later on but this is a segmentation possibility that is already collected in every email marketing system.
In addition, sending your emails at the right time is also very important to achieve better results right away. (Venngage conducted a research on the topic: when is the best time to send and email newsletter.)

Myth 2: It's the privilege of top companies
The second myth is that segmentation is complicated.
When you read about it, it seems to be scientific and used by bigger companies that want to get the most out of their list. Therefore it seems like that segmentation is a privilege of top companies and it's not good for "average" companies.
Busting the Myth: Do not look for excuses…
The bigger the list, the more complex your segmentation can be. But segmentation works only if you can make meaningful distinctions between different sets of people. There are lots of easy catches: for example, whether your contacts are highly engaged, new or older subscribers, what type of content they are interested in, etc.
So segmentation can be used on lists of every size: you don't want to send the same email to 50 trial user and 200 lead, do you?
Myth 3: It's easy to fail
If you collect data you need to understand which are the most important aspects you should use for segmentation. Although it's not that difficult because hopefully, a marketer understands the company's industry, it can be still frightening. I think lots of marketers underestimate their capabilities and are afraid of tackling this challenge.
Busting the Myth: Segmentation is common sense
Meaningful segmentation is not rocket science, just common sense. Just understand whether the gender, the age, the lifecycle stage, the persona or any other type of data is an important part of your business or not. You can fail at it only if you don't know that your own business at all. But in this case, I recommend choosing another type of business that you understand better.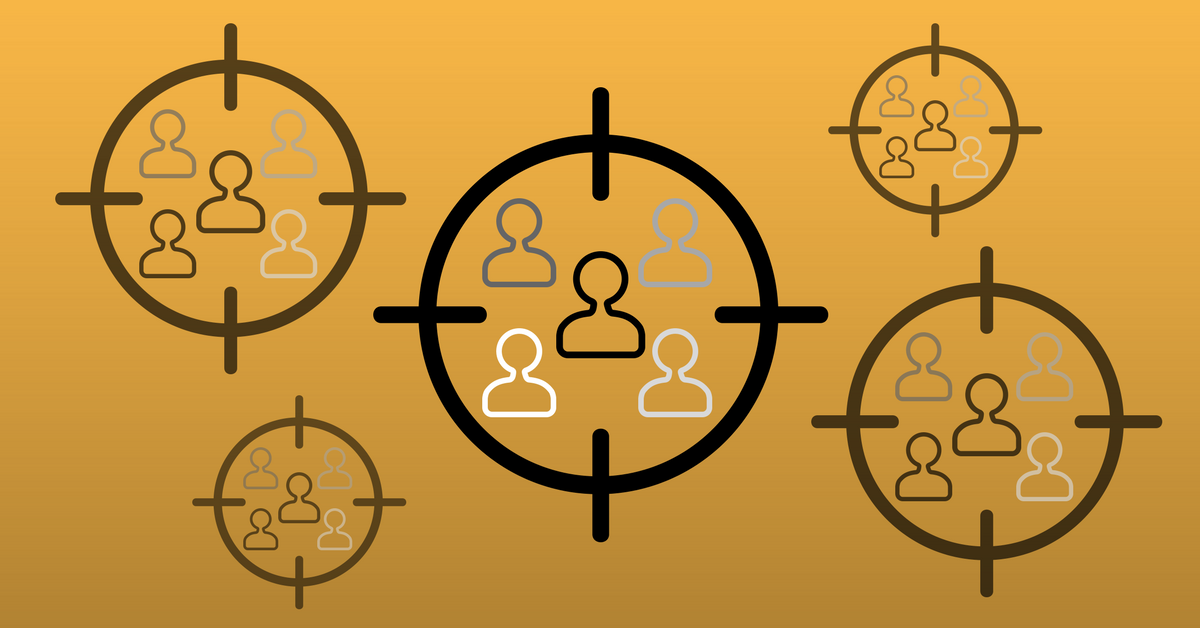 Myth 4: You could reach more people without segmentation
If you have an offer, you don't necessarily trust the data you use for segmentation.
Also, if a set of subscribers is interested in a product that doesn't necessarily mean that others wouldn't be interested in it. It's just that the data you collected doesn't tell it to you explicitly. This way of thinking can be very harmful because it doesn't take into account the possible outcome of the reaction of uninterested subscribers. And we know that receiving unrelated messages is far worse than not receiving any. It makes subscribers low engaged and even angry.
In addition, just because you can convert a small number of people, you will have to measure the good against the harm that is nearly impossible.
Busting the Myth: Reaching more people doesn't mean more closed deals
Send e.g. the sales message to the people who explicitly told you that they were interested in your product.
Then – if you want to understand the needs of other subscribers – send another message to them separately that tries to gather data about the set of subscribers who weren't explicit. Don't hurry, be patient – selling as soon as possible not always works well and might hurt your company's reputation.
Myth 5: Shouldn't leave the certain path for a new one
Investing in routes that were not used before and that might take weeks or even months, can be a big restraining force. It is especially the case if your list is responding well and you can make profit of it.
Also, there are bosses, people around you who want immediate results from you. People, who think that investing that little plus work and strategical approach doesn't worth it at all.
Busting the Myth:
So it needs a decision that can be a tough challenge to make… but not if you believe that it will increase the ROI to a level where the additional work worths it. I don't really like to speak about "Coelho emotions" when it is about data and how you manage it.
But in this special case, you just have to gain the necessary motivation and be the innovator in your company!
Learning and improving is something that you should always pursue. No matter who your boss is, no matter how satisfied you are with the performance of your email marketing. You shouldn't be average, you should aim for the stars! And you can hit the moon.