You check your metrics and you see that your stats are around the benchmarks. But you are a startup, aren't you? You should have much higher stats, shouldn't you?! Here is an approach for funnel optimization that can produce crazy numbers. Introducing the lead generation funnel concept.
Optimization starts after big traffic is generated, doesn't it?
To put it in a nutshell: Yes.
To go in detail: No.
The question is, what do you mean by "optimization"? When you measure and measure and test and test? Yes, basically yes. But please, think about it: if you don't have a well-designed lead generation funnel you can optimize for your metrics you won't see crazy growth continuously.
Therefore I think the optimization process starts with designing your marketing and sales – let's call it a lead generation funnel. A funnel that is good for later optimization. Because if you don't have an optimal pipeline that is able to serve your goals, you will never succeed.
So you can be a startup in the early or in later stage this is a very important article for you.

The lead generation funnel concept
You have a concept, an MVP, a working product. It's very important to understand and start creating your product along this lead generation funnel concept because it's not only important for your marketing strategy but it can highly affect your product development.
Why? Because as a startup you should have flexibility and you should be able to adapt your business concept, your actual product according to your market from the beginning. It gives you a big head start.
So you have a Main Product. Your main product is your core offer, the service your SaaS business rely on mainly. You can solve problems or ease the pains of your target audience. Hopefully, you know all of these or at least you have assumptions and you use lean customer development to validate your hypothesizes. (I suggest you read Cindy Alvarez's book on Lean Customer Development if you haven't done it yet.)
The next logical step is to think from your customers' perspective. You have to start to build up your buyer personas if you haven't done this yet. And with this knowledge, you create your first "Buyer Converter Product".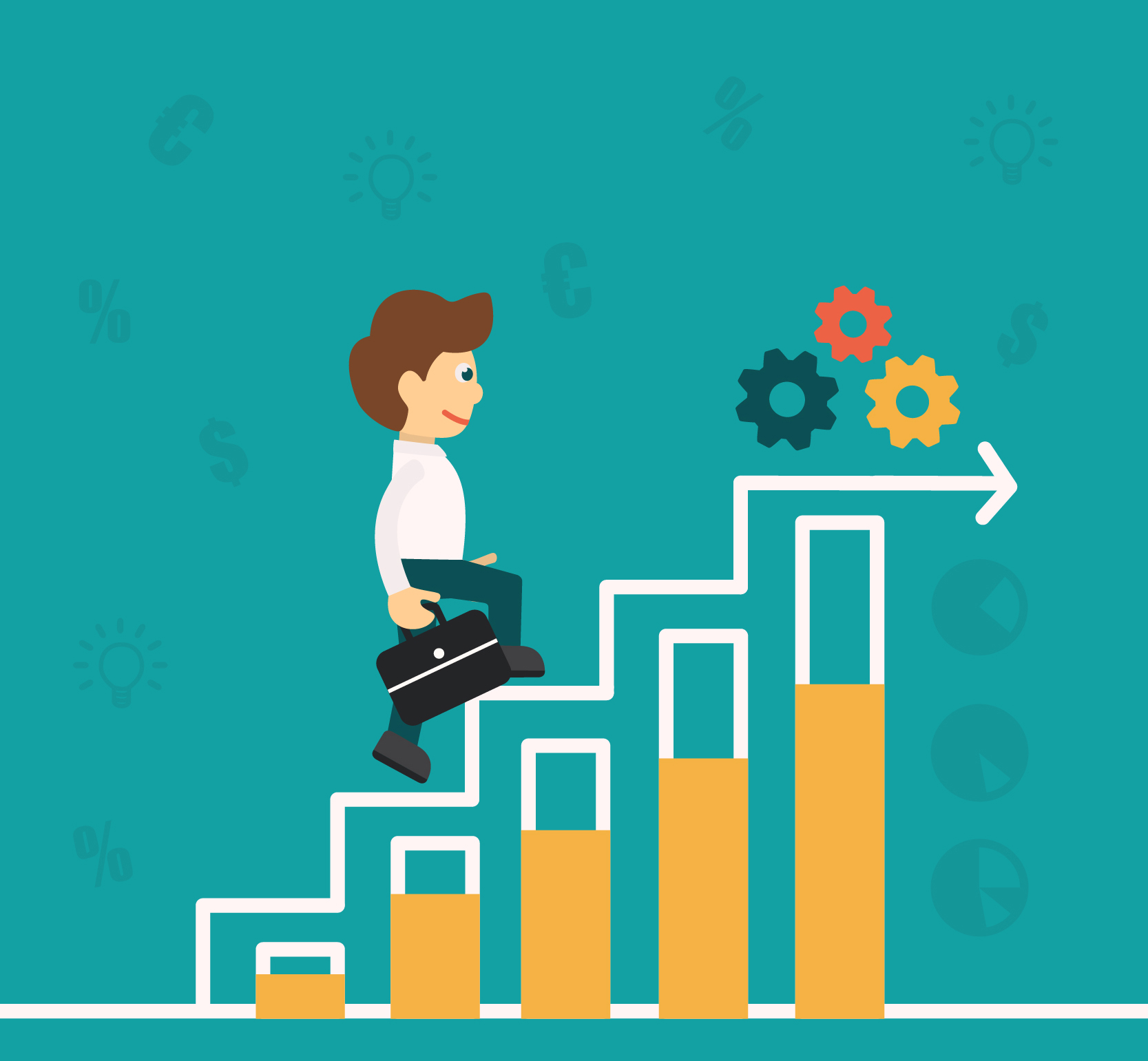 What is a "Buyer Converter Product"?
It's a piece of your product that gives a specific answer to your prospects' specific problem. It can be a feature of your product or something that is related to your product.
We here at Automizy know that marketers and business owners at SaaS startups usually struggle with marketing, especially with lead generation and nurturing. Let me advertise a little bit our service (but not to sell you just to give you our example of a buyer converter product): One of the strongest features in our software that it has built-in knowledge, workflow and email templates that help you get the most out of your own business, lead nurturing and lead generation processes.
But as I mentioned you can use one of your features for this purpose. For example, you create a very specific "product" from your core SaaS offer.
A good buyer converter product has a surprisingly low price with high perceived value. Yes, the low price doesn't mean you should give your customers lower value. The higher the value you provide, the better the relationship will be! But never give a complete solution, if they need that, they have to upgrade to your core product.
But to give you another good example: Hubspot's Buyer Converter product. Their lead generation funnel looks like this:
Hook: Free CRM like system (we know that it's not a complete CRM system but can help a lot)
Hook: Free sales software (misses lots of features)
Buyer Converter: Upgraded sales software with an incredibly low price (50 USD)
Main Product: Their marketing software that is insanely expensive
So they give, give, make you accept an irrecusable offer that helps you on a specific topic (so you become a client) then you get their main offer, the marketing software itself.
Maybe you still think it's crazy and you want me to answer your question: why should you do all of this. I will give you a very logical and understandable answer a little bit later but before that…
It's time to create your hook
Now think about your buyer converter product. You need to create hooks that are related to it. The more specific your hook the better results you will get.
A hook, in this case, is related or a piece of your buyer converter product. In our case, for example, it's our "lead generation funnel cheat sheet". Why? Because we explain this approach in detail in our online course. And also it's important for SaaS startup business owners and marketers to have an easy-to-use framework that will help them learn, grow and close more deals.
But you can create as many types of hooks as you want. You can have case studies, infographics, video, anything, really. The format is not important (later on you can experiment with the formats but firstly you should have something – that's the only goal).
But the most important in your hook is that it gives high perceived value for free and your prospects can get much more out of it if they buy your boyer converter product.
So, here were are…
Now you can ask: why should I do all of this in my lead generation funnel?
As I promised before I give you a logical and understandable answer. Here you are:
Firstly, if you sell to companies with complex decision-making processes (it's usually more complex than an individual's decision-making process or at least have more influencers in the process), it's good to create ambassadors in your target company who affects the buying process and actually sells your product!
Yes. That's the first and most logical answer. When you have a buyer persona and you give that person an irrecusable, LOW TICKET offer with HIGH PERCIEVED and ACTUAL value, you convert a lead into an ambassador in your target company.
At the first stage, you reduce the complex buying process into an individual buying process! And you will have a friend in the company who will affect the buying process about the core product. Great, isn't it?
If you sell to individuals, well… What would you do if you could find search trends related to keywords just in few clicks for only 7 USD? Would it be a very good deal, wouldn't it? (It's the example of Freshkey…) And then, what would you do if this software would really easily worked with a more complex advertising tool? You would have higher intention to buy it, wouldn't you?
Secondly, it's difficult to sell a high-value offer to a lead. He just gave you his contact information. It is a commitment although it's not big enough – he is not in the right decision-making stage yet. But it's also known that it is much easier to sell to a buyer than a lead.
Therefore you create this irresistible low ticket offer with high perceived and actual value. And you offer this on the thank you page after they downloaded your hook. So it will be an impulse buy for them!
They will more likely to pay for a low ticket offer. But what you achieved by making them pay: you converted them into paying customers already! So the relationship fundamentally changed forever.
Thirdly, your buyer converter product is part of your core product or somehow connected to it. So what you can do now that you successfully converted a lead into a buyer? You offer them to upgrade! Not selling another stuff. Upgrade. You make a simple upsell!
Do you see the difference? Selling again or making them upgrade. It is a huge difference! And from now on you can start upselling over and over and over again to increase the value of your every customer and earn a lot of money.
Is this lead generation funnel hack really optimization?
As I started this article, shortly: no.
In detail: yes.
You have to learn how to optimize in the right system that is able to create the highest possible value. And after you have high traffic, you can optimize on each stage:
Advertisement to Hook conversion rate

Hook to Buyer Converter Product conversion rate

Buyer Converter Product to Free trial conversion rate

Free trial to Paid customer conversion rate
And you will see much higher ROI for your campaigns and you will optimize for the people who really count.