Some law firms still doubt the power of email marketing as 62% of clients get a lawyer referral from friends or family members.
Yet, email marketing for law firms provides growth opportunities as it's a low-cost marketing channel that puts you in contact with prospective clients.
I'll help you understand why you should consider email marketing one of your firm's next marketing investments to engage clients and prospects.
Wondering how to use email marketing to grow your practice and build authority?
It's all good, in this article you'll learn:
Let's dive in!
5 Benefits of Running Email Marketing Campaigns For law Firms
Whether you're getting started with email marketing for legal practice or you want to optimize your performance, here are 5 perks of using email marketing as an attorney.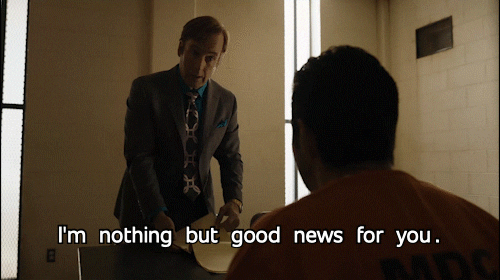 1. Low-cost marketing channel
Unlike other costly channels of attorney marketing, such as advertising, email marketing is relatively inexpensive to start and operate.
Depending on whether you manage it on your own, you can start an email marketing strategy for under $10 per month.
For instance, Automizy email software is an intuitive, easy-to-use tool that won't require you to hire an email manager or outsource tasks.
You can set it up and running without any tech skills.
2. Send reminder emails to clients to prevent missed appointments
As a small law firm or a solo attorney, one of your biggest concerns is missed appointments.
Missed appointments are considered lost revenue and wasted time and effort.
Calling customers to remind them of their appointments can be cumbersome. It needs time and resources.
It's best to send reminder emails one week before the appointment, one day before, and on the day of the appointment.
Use email marketing software such as Automizy to automate your reminder emails.
This helps you run your appointment management process on autopilot.
You can connect appointment booking tools like Calendly to Automizy and automatically send:
Confirmation emails
Appointment reminders
Follow up emails
You can take this step further and set up a drip campaign to:
Introduce yourself and your law firm
Build trust before the appointment
Engage clients and establish a positive client relationship
Email marketing for attorneys helps you reassure your clients and let them know they're in good hands.
Use email marketing to your benefit and win clients' trust.
3. Engage clients before and after their appointments
The connection between your law firm and your client before and after their appointments is fragile. You have to use emails wisely to engage and gain your prospects' trust.
If you don't, you risk losing a client to your competitors.
Apart from reminder and confirmation emails, you can send nurturing emails to strengthen the relationship with your clients before the appointment.
For example, you can send educational emails that explain certain laws and legal principles relevant to their case.
Your clients will also appreciate reading and discovering about you before the meeting.
When it comes to what emails to send after the appointment, you can send:
Thank-you emails for booked appointments
Feedback and review emails after the appointment
4. Increase prospects' trust in your team
To increase your clients´ trust in your team, you have to keep the communication interactive.
Make sure to answer your clients' questions and to let them know that you are here for their help and support.
When writing the copy for emails and putting campaigns together, make sure you position yourself as a legal practitioner who's:
Reliable
Transparent
Proactive
Available
Authentic
5. Showcase your work and build brand awareness
Showcasing your legal practice and experience works as a convincing factor to win clients. So don't hesitate to put your achievements upfront in your email strategy.
To do this, make sure you send your audience educational emails and highlight your added value through the content.
Define a legal problem and offer your services as the solution. That will build up your law firm's authority nicely.
You can also add testimonials to your emails from previous clients.
Client testimonials are effective in increasing your conversions. It provides social proof, letting visitors know that the services you offer are legitimate and of value.
How to Grow an Email List for Law Firms and Legal Practitioners
1. Make online appointment booking available
Online booking is an efficient and simple way to allow your customers to book your legal services in addition to the advantage of being accessible.
It displays that you're easily accessible, which strengthens your prospect's trust.
By not making appointment booking available on your website, you risk losing qualified website visitors to your competitors.
2. Offer free consultation calls to website visitors
By offering free legal consultation, you appear to your prospects as an attorney who's ready to listen to their concerns and share an initial assessment at no cost.
Prospects will have to exchange their contact information for a free consultation.
This helps you grow your prospects' list that you can nurture and convert via marketing emails or phone calls.
You can create a free consultation form or landing page in Automizy that your prospects can fill-in, and embed it to your website or share it on your social channels.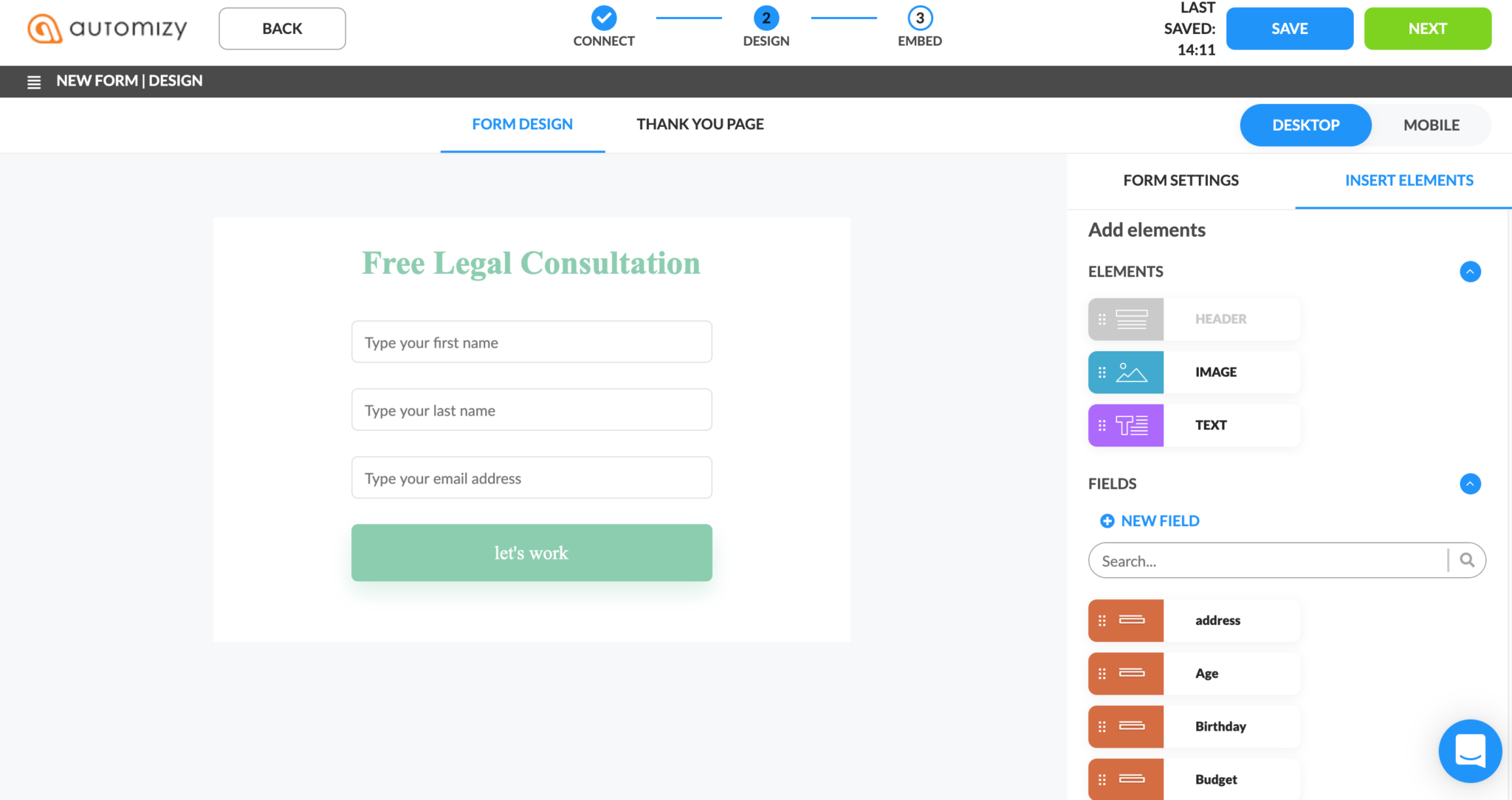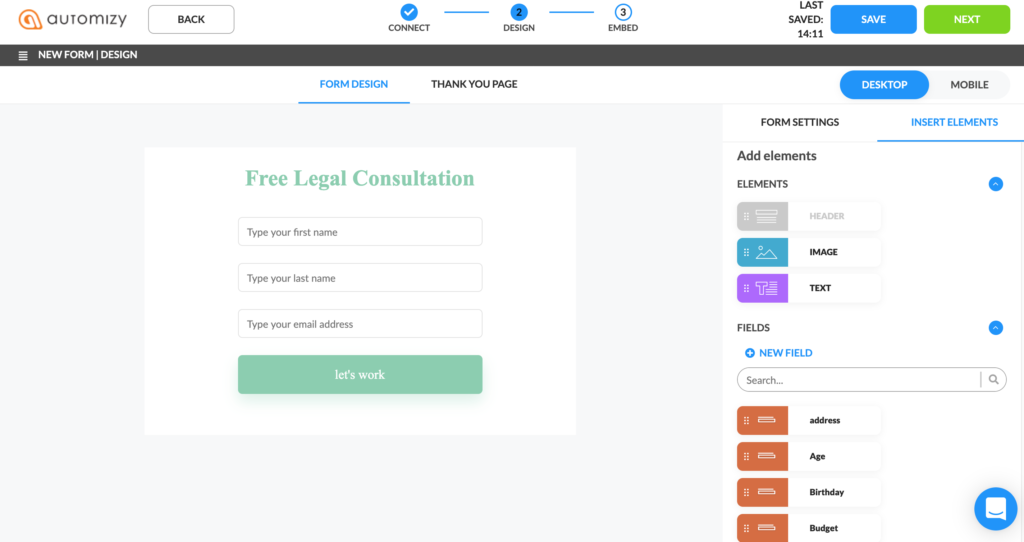 Free consultation calls give the clients the opportunity for an assessment of the lawyer's abilities.
The main reason for offering a free consultation is that it gives you the chance to establish individual contact with your prospects.
This technique provides you with an assessment of clients' concerns which you can translate to offers that would match your service and clients' needs.
3. Promote a lead magnet
A lead magnet is content of value that you offer to your website visitors in exchange for their contact information.
Here is an example of a law firm in Dallas promoting a lead magnet on their website.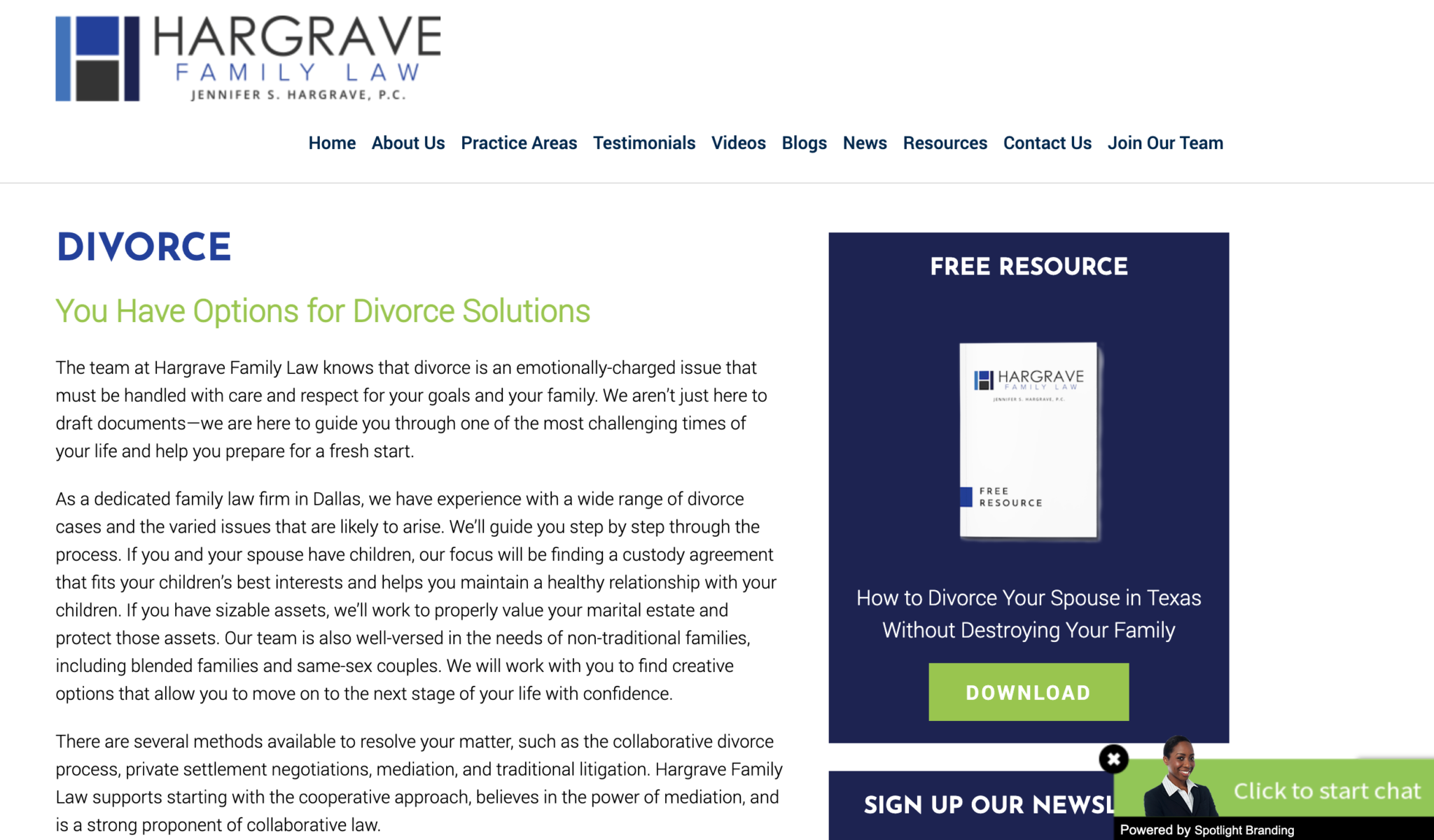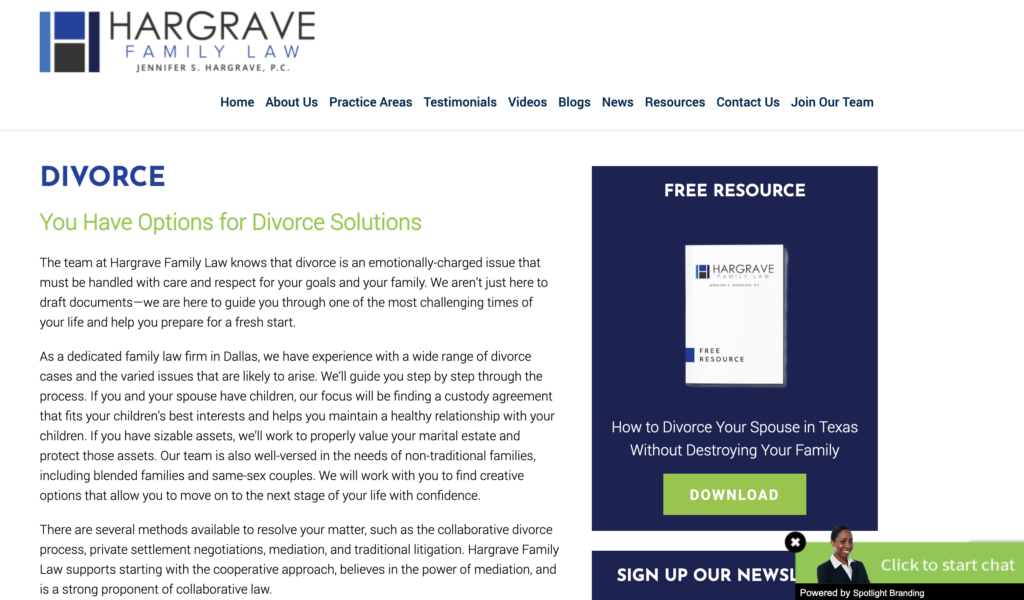 Putting out lead magnets on a specific topic helps position you as an authority.
As a lead magnet, you can set up:
Downloadable ebooks
Reports and guides
Webinars
Access to resources
Your lead magnet represents your law firm's image; you don't want it to be anything less than interesting.
6 Email Campaign types to Use for Law Firms & Attorneys
1. Welcome emails
A welcome email represents the first impression your law firm makes to a potential client.
To build an authentic relationship with a new contact, welcome emails can include videos to give a nice and warm hello.
Your welcome email should include:
A thank you note
Expectation setting
The introduction of yourself or your law firm
Helpful resources
Your social contacts
Here is an excellent illustration of a confirmation email sent by the legal firm Avvo. It's simple yet very effective.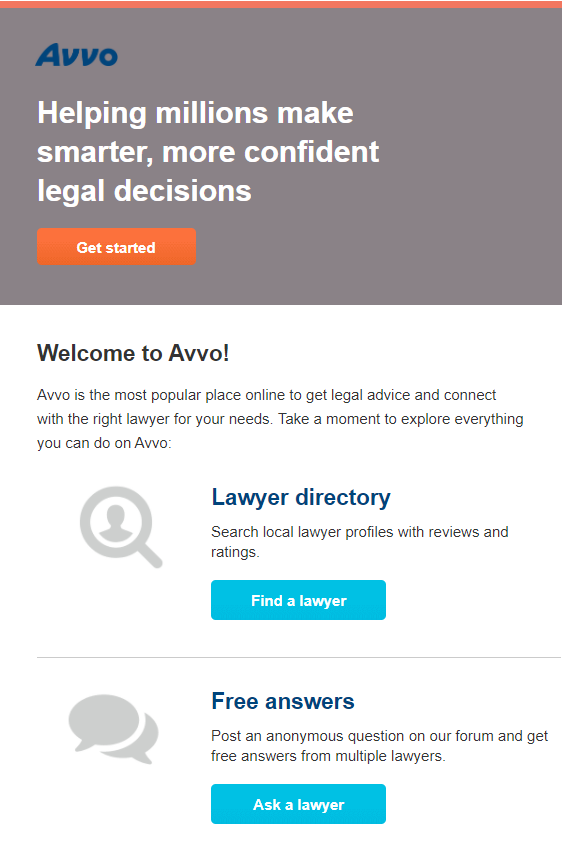 It's easy to set up a welcome email to show appreciation to new clients. Automizy provides a Thank-you and a Welcome automate blueprints that you can customize for your practice.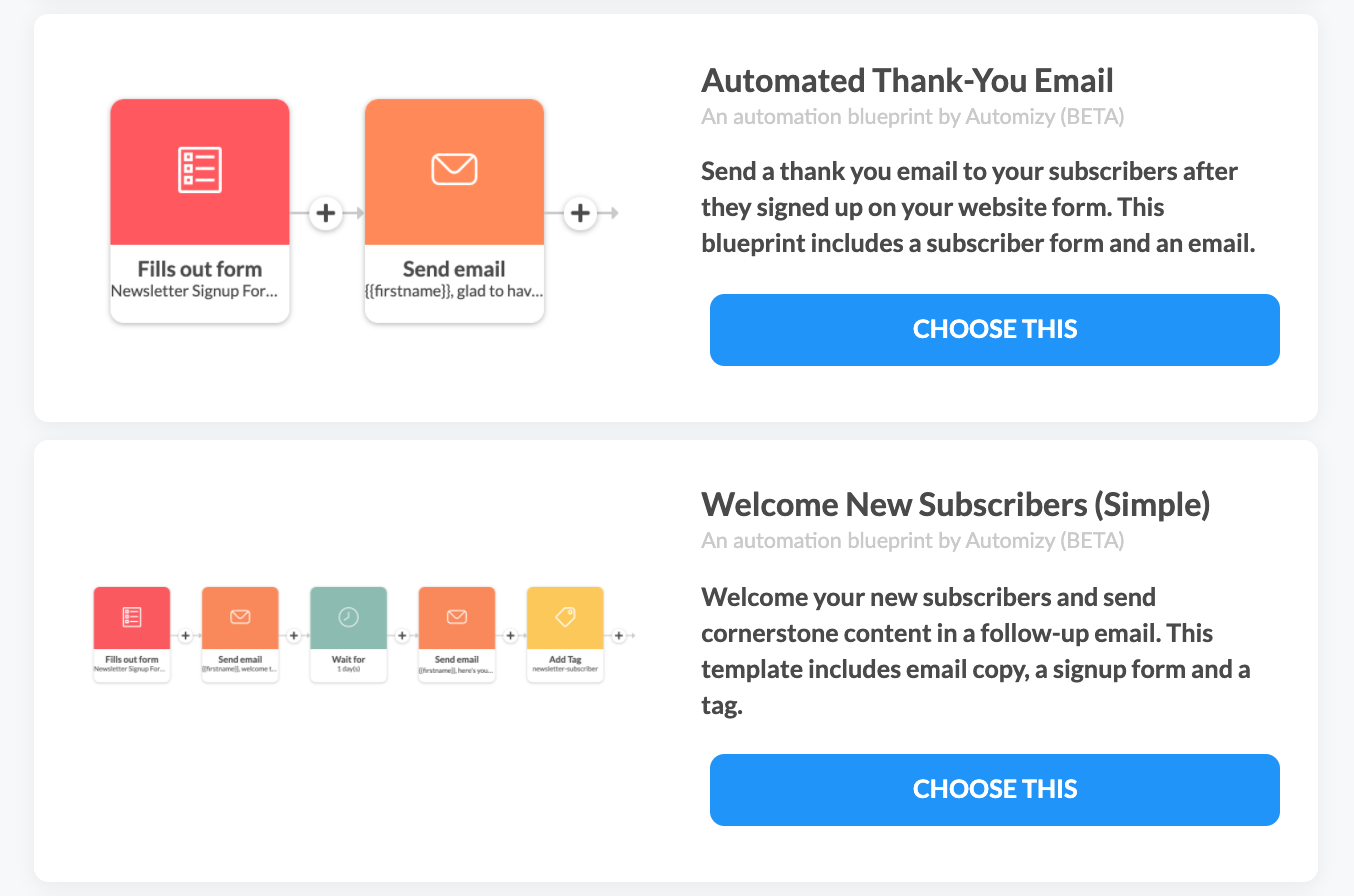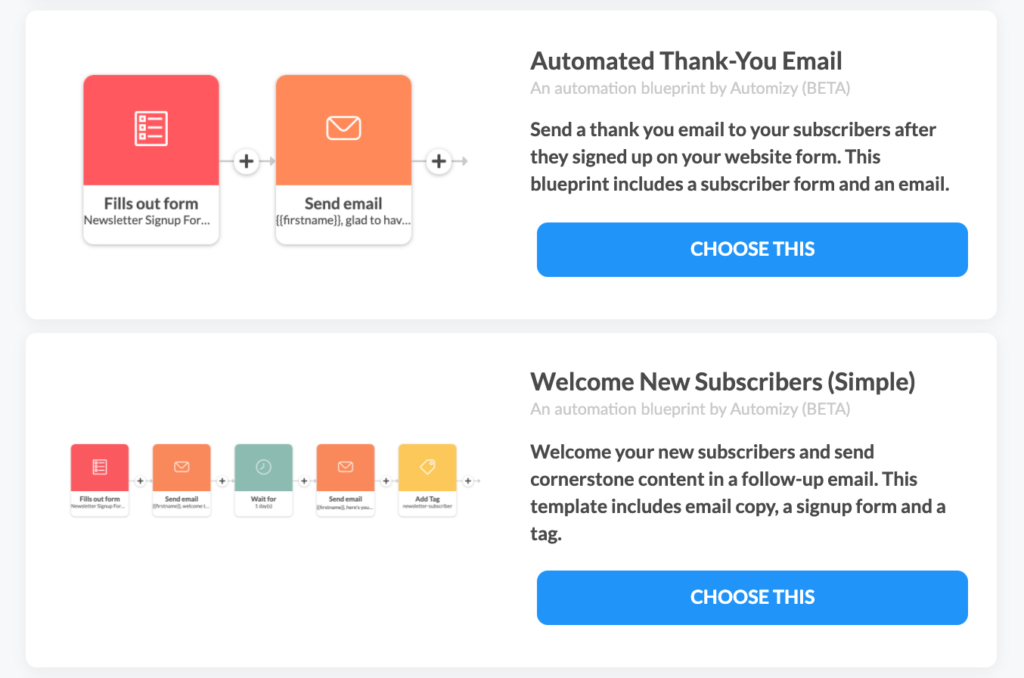 2. Send bulk emails
Bulk email is the act of sending an email campaign to a large group of contacts all at once. They can be newsletters, updates, marketing messages, and event invitations.
To make bulk emails more effective for email marketing for legal practitioners, you will have to:
Sent time at an optimal time to increase your open rate
Make your emails mobile-friendly
Learn from continuous feedback
3. Set up confirmation emails
A confirmation email is crucial to your appointment process. It tells your clients that their appointment was successfully received and confirmed.
Not only is it a proven way to help you avoid missed appointments but confirmation emails also notify your customer that they shouldn't expect anything but professionalism and good service from you.
Personalize your confirmation emails to show appreciation to your new prospects or clients.
How so?
Include clients' first name in your email
Add a thank-you note
Mention appointment details such as duration, date, time, and place
Include a rescheduling option
Integrate an add to calendar button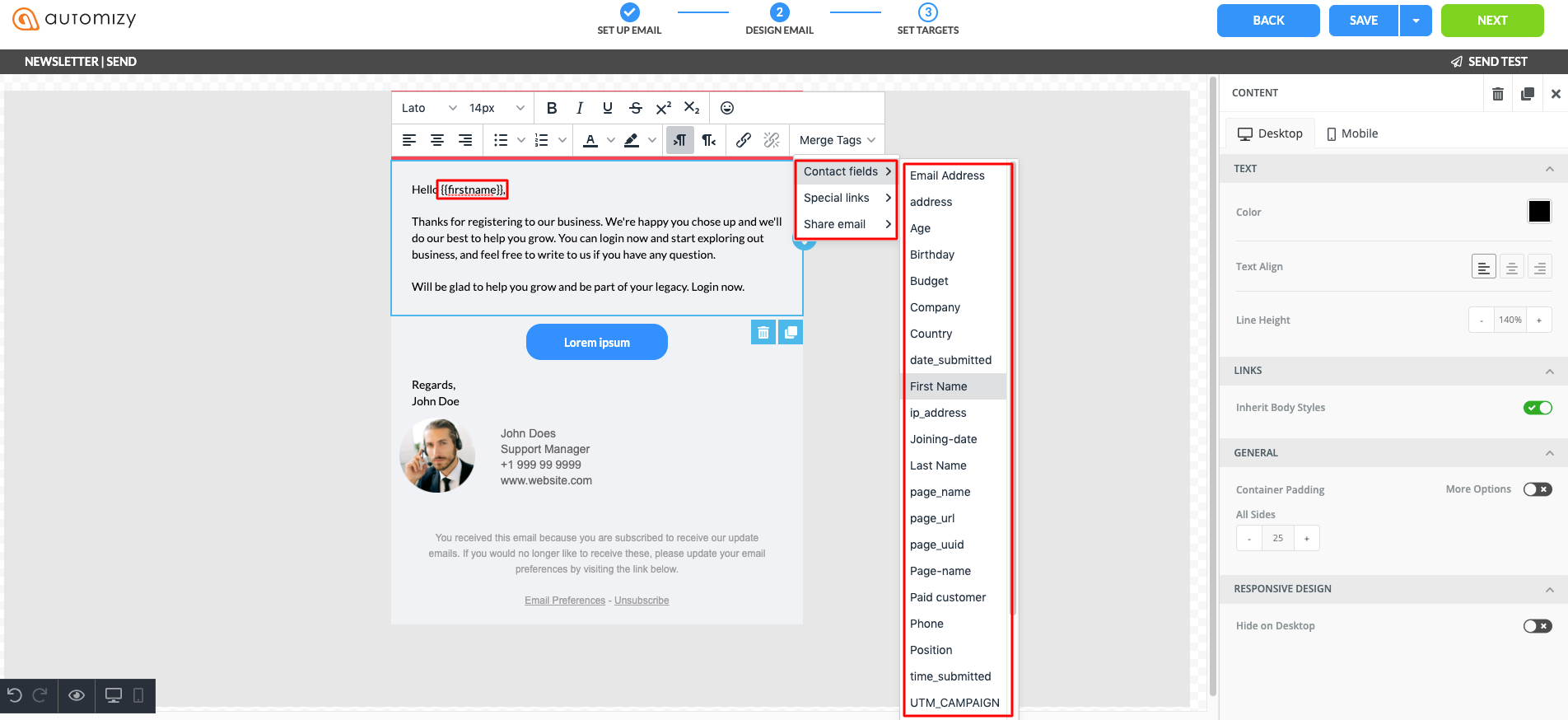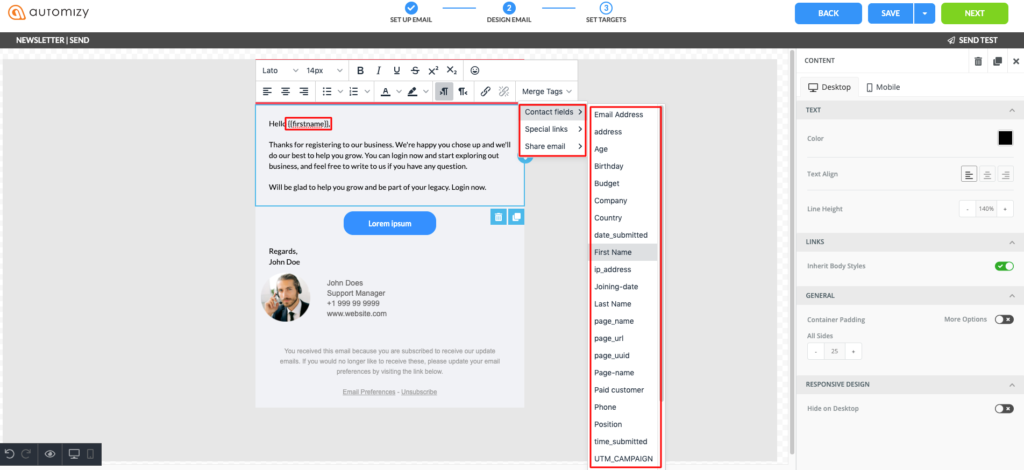 A confirmation email is mainly an email autoresponder that is triggered by an action performed by your contacts.
The contact action can be:
Booking an appointment
Opt-in for a lead magnet
Filling a contact form
Registering to an event
Booking a legal service
The main function of a confirmation email is to reassure clients that the action they have carried out has been successful.
4. Dedicated emails
Dedicated emails contain only one offer of information.
For example, you can remind your target audience of a new legal document explanation that you have published or invite them to attend a field event that you are hosting.
Dedicated emails are laser-targeted and personalized to a specific audience.
Send dedicated emails to make resources accessible for your clients and get them to act effectively.
You can use similar emails to reassure your clients about the outcome of their court sessions.
5. Re-engagement campaigns
When you have contacts who didn't show any sign of engagement in the past month or two, it might be time to send a re-engagement email to try to win them back.
Nothing can go wrong with a re-engagement email. If they react, it means you won-back a prospect. If not, they'll remain inactive.
I recommend you clean your email list and remove contacts who are inactive for longer than 2 months.
Proper email list management helps you keep your list cleaner and provide you with accurate email campaign reporting.
Even if your inactive contacts remain subscribed, they are likely skewing your analytics and could be hurting your deliverability, engagement, and, in turn, overall effectiveness.
After running a couple of re-engagement campaigns, it's best to remove inactive contacts.
6. Feedback request emails
Customers' feedback emails will only do you good. It provides you with data and customer opinion on how to make your services better and understand your firms' strengths and weaknesses.
After each legal service you provide, I recommend you ask your clients for their feedback.
It shows your clients that their voice matters, and you're willing to be more helpful.
4 Tips to Increase Email Marketing Performance for Legal Practitioners
1. Take the boring off the legal work
Not everyone shares the same passion you have for law.
Commonly clients find it stressful, complicated, and they just can't be around it.
You can take the boring off the legal work to engage your clients and make the collaboration easier.
Here are a few tips to apply in your email marketing to take the boring off the legal work.
Add visual content (videos, images, gifs, etc.)
Make your emails personal
Share personal recommendations
Give easy-to-follow advice to your clients
Ask for feedback and engage in conversations
2. Design responsive emails
Mobile has become the most popular, with 42% of all emails read on a mobile device, closely followed by webmail with 40%, and the computer with a respectable 18%.
So, you'd want your emails to look their best on all devices.
You don't need any coding skills to design and send a responsive email design.
Sign up to Automizy to access responsive email templates and use our drag and drop email builder to design beautiful emails.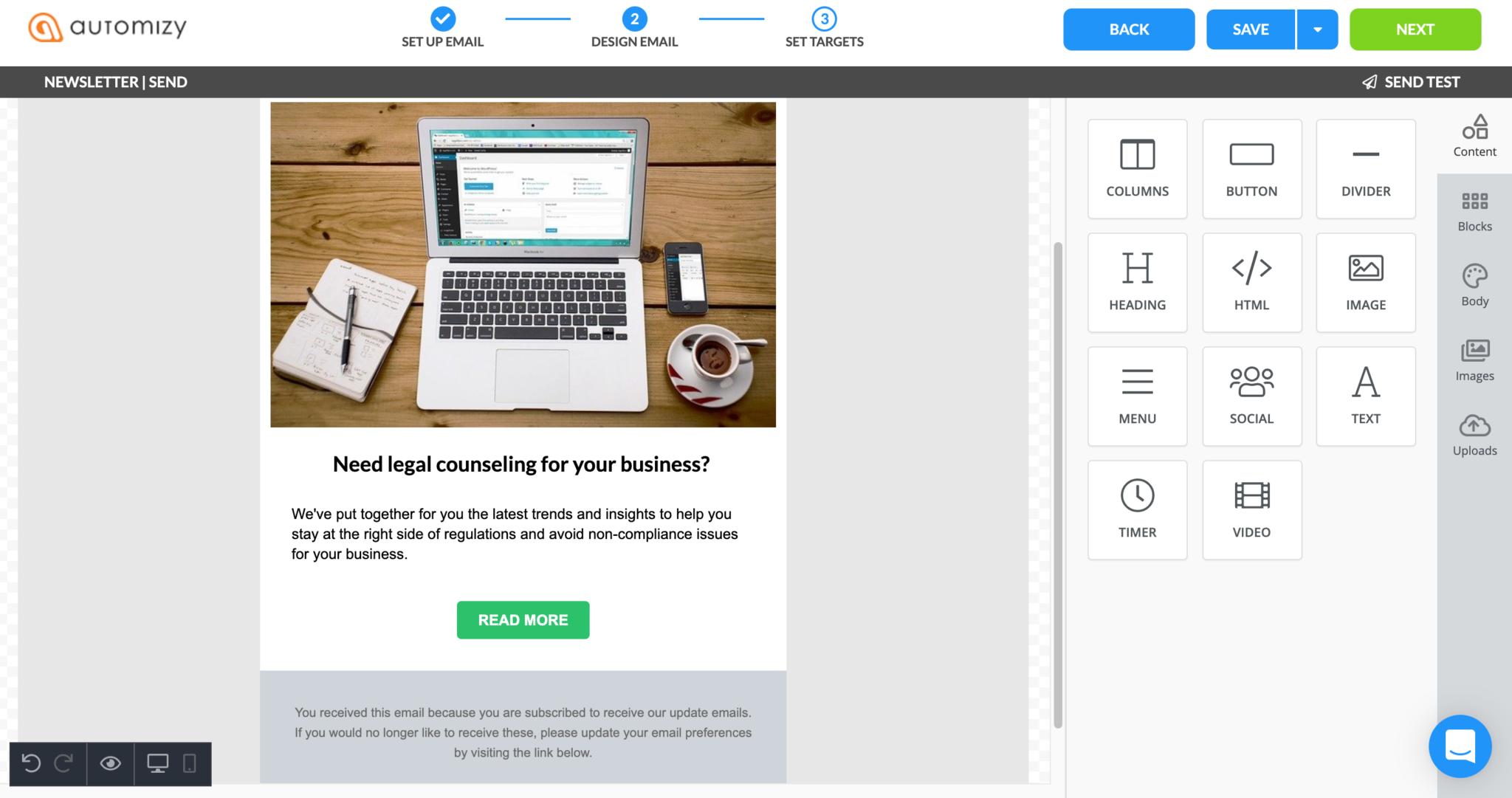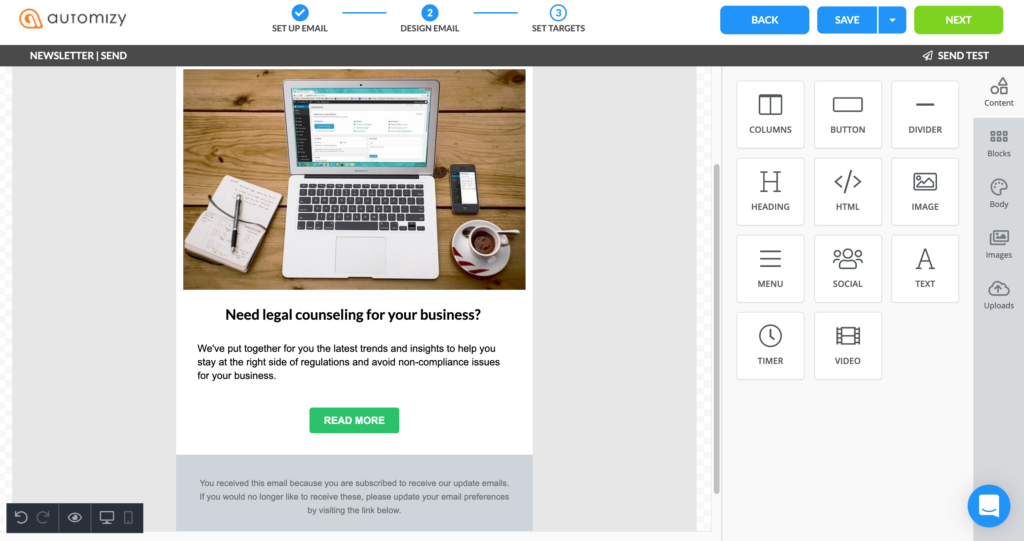 3. Test your email subject lines
Testing your subject is the ultimate way to make sure you send the best. It is the subject line that determines your open rate.
A subject line can make or break the success of your law firm's email campaign.
Use Automizy's Subject Line Tester to score your subject lines before hitting send.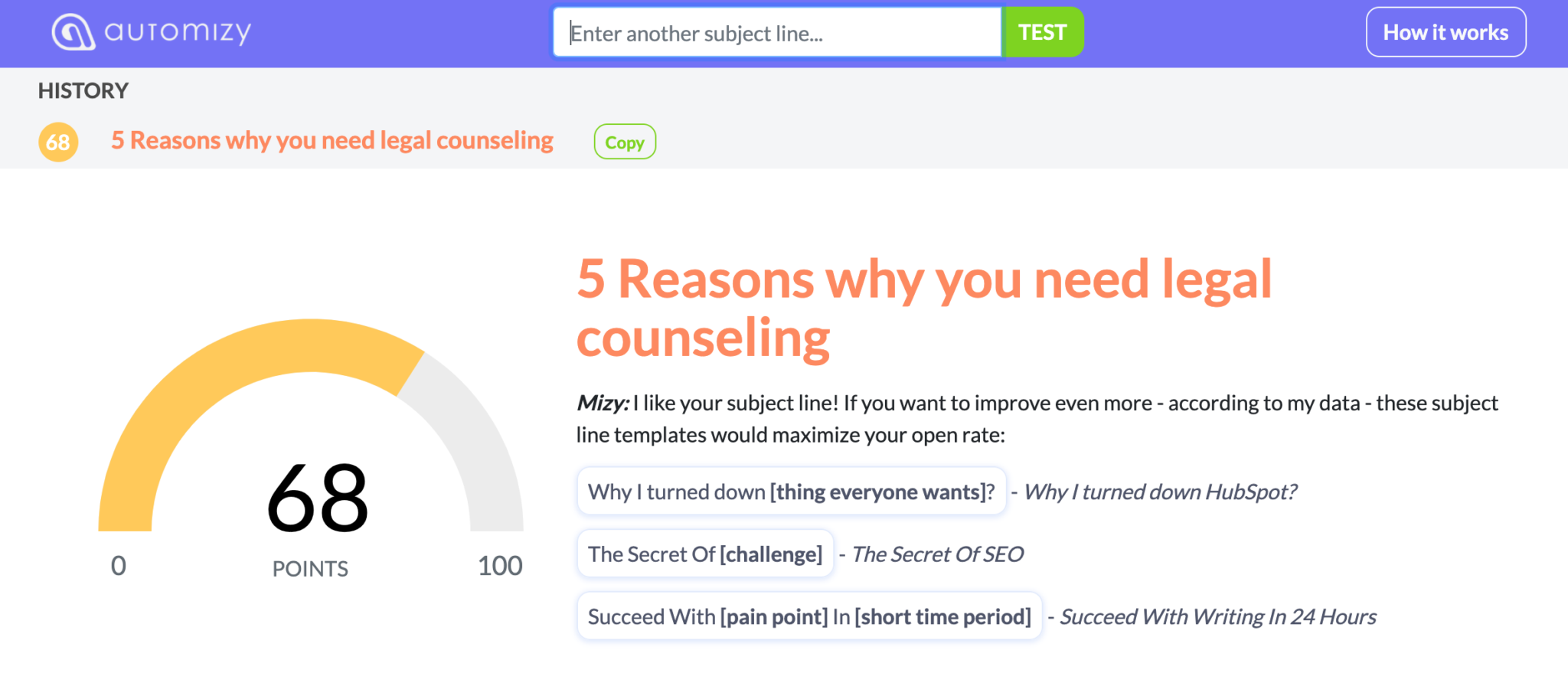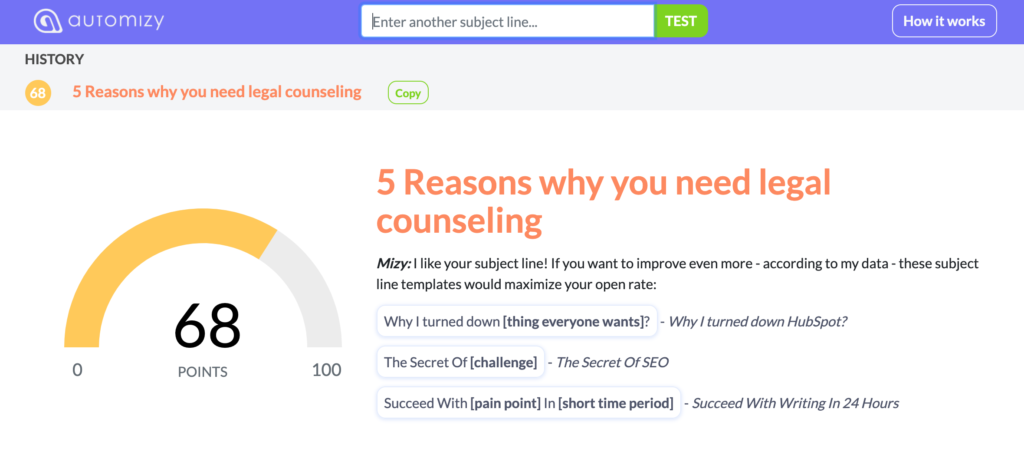 4. A/B test your subject line
A/B testing works exactly like a judge in a court. It gives fair, unbiased, and objective evaluation.
Your subject line is the element that convinces your contacts to open your email or not.
This is where you can attract attention, generate curiosity, and engage your contacts.
Picking winning subject lines is tricky, but A/B testing makes it a lot easier. It will then help you enhance and optimize the open rate.
Set up an AB test for your law firm email campaigns in Automizy to make sure you only send the best-performing email subject lines.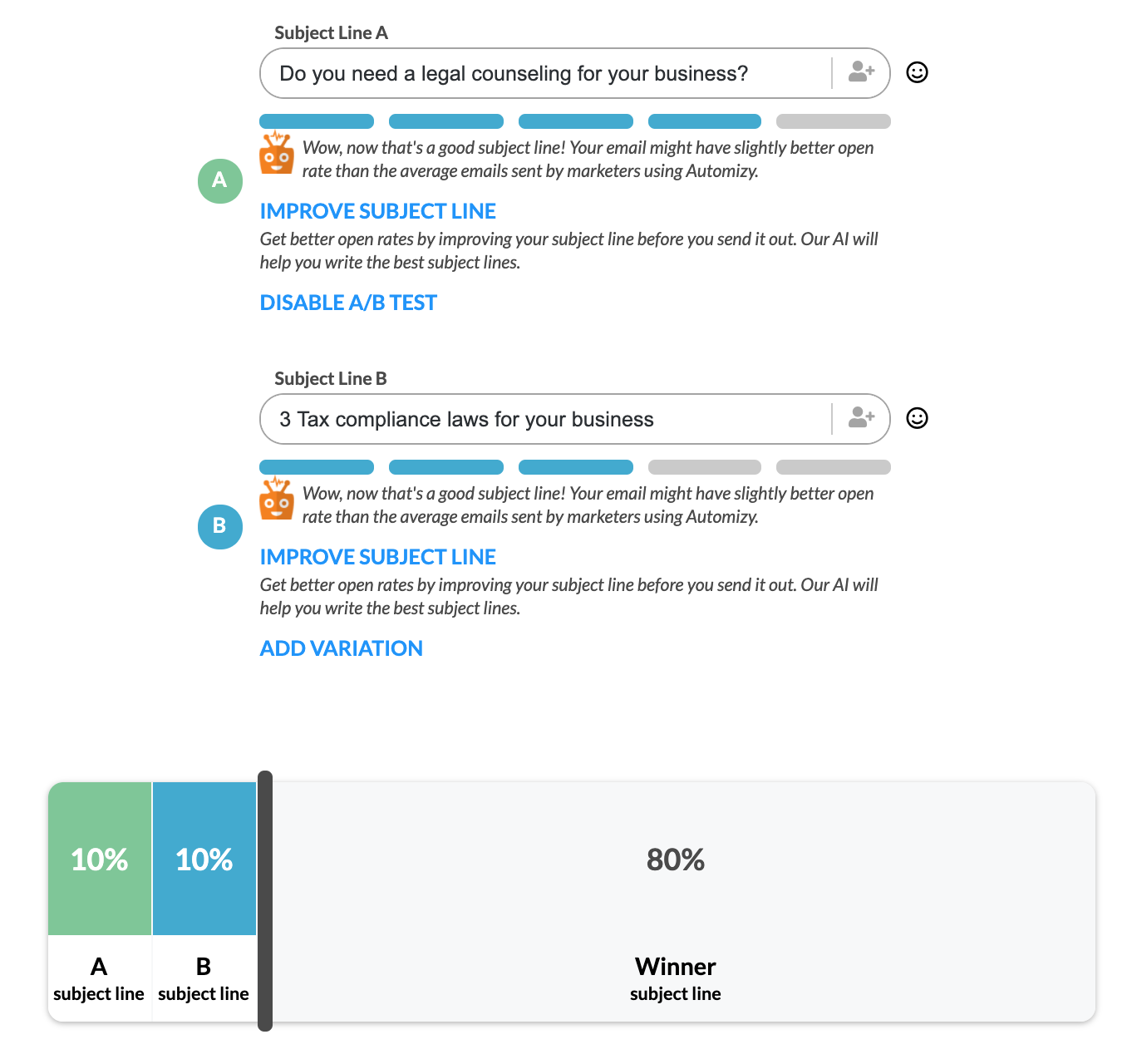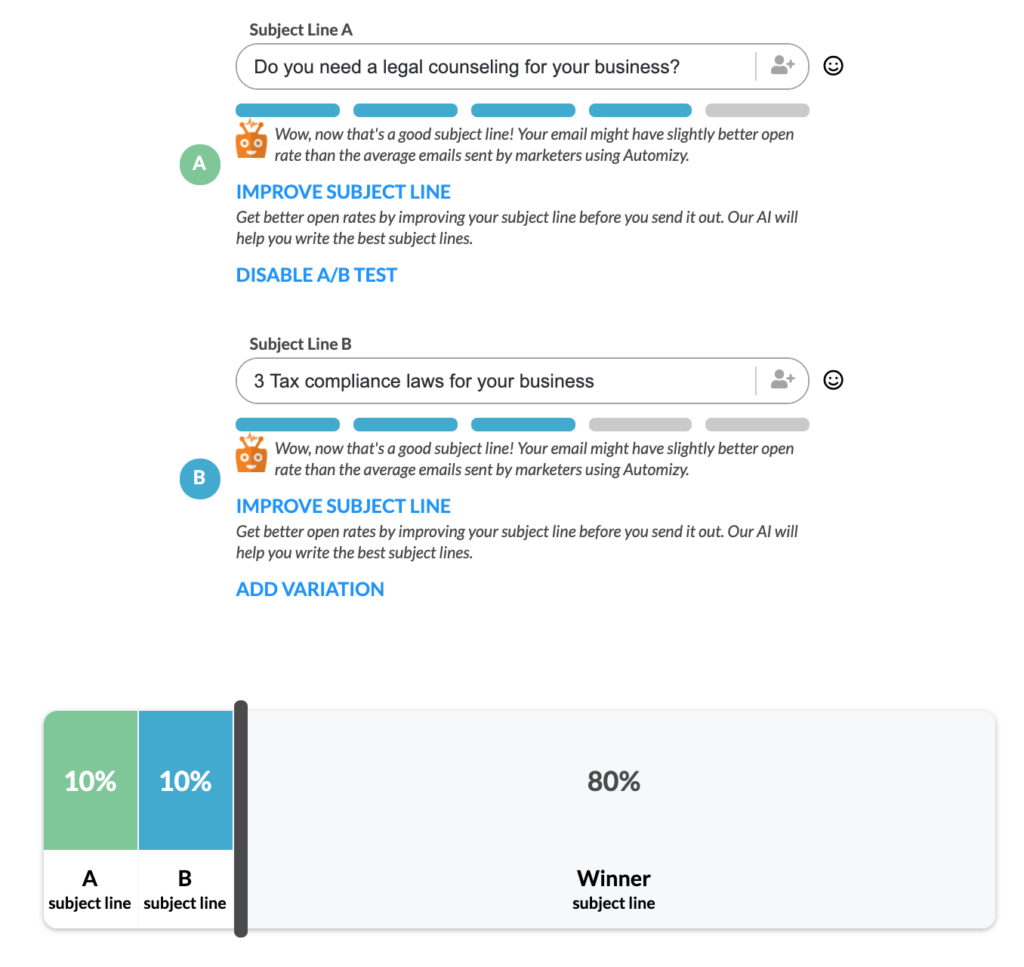 3 Features to Look for When Choosing an Email Software for Law Firms
It's a no-brainer that you'll need an email service provider to send marketing emails to contacts and clients.
Sending bulk email feature is a given in every email software, other than that, I'll cover the 3 must-have features when choosing an email software for law firms to help you:
Reduce costs
Automate emails to save time
Send personalized emails
1. Landing pages
Using email software that provides landing pages and forms, you cut the extra cost you'd spend on dedicated lead generation tools.
And you'd have your lead generation efforts connected to your email marketing campaigns.
For example, you'd create a lead magnet landing page and send your lead magnet email from the same software without jumping tabs and putting effort into sending data from one tool to the other.
Automizy provides you with an intuitive landing page builder and templates to help you generate more leads for your business.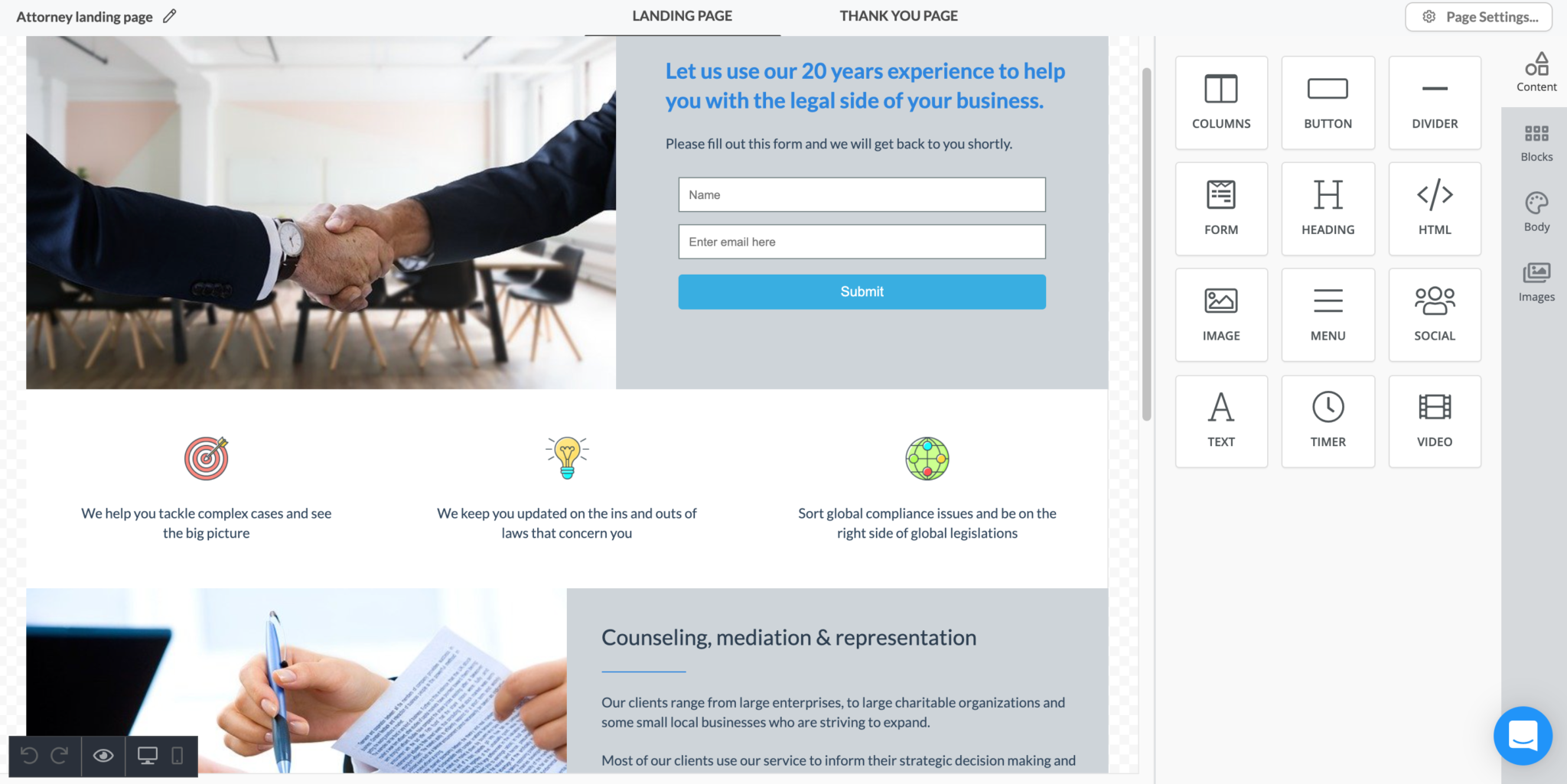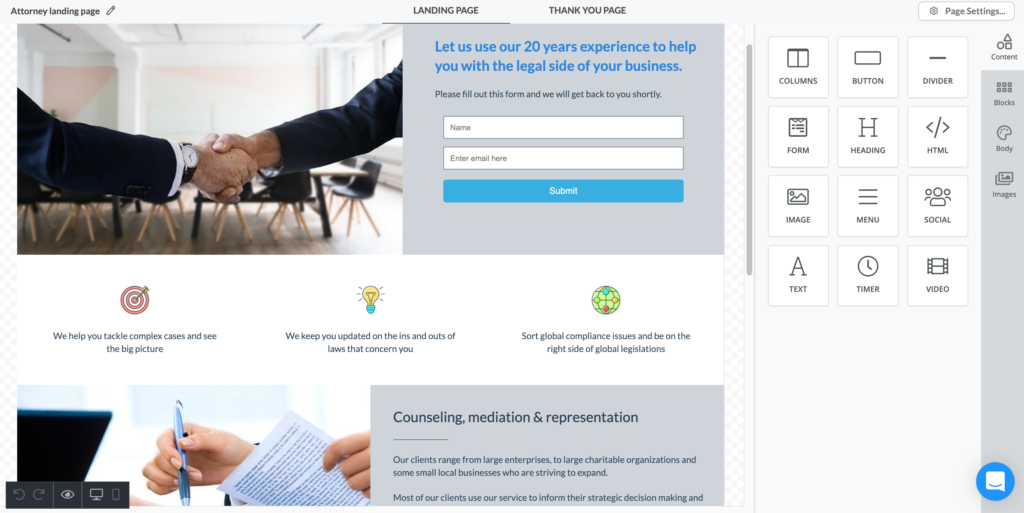 The landing page builder includes content elements that you can customize to create a high-converting landing page.
After creating your landing page, you create an email autoresponder to send confirmation and welcome emails to new contacts.
2. Email autoresponders
Email autoresponders are pre-written emails that are typically sent out to new contacts based on a trigger.
For instance, if a prospect fills a form on the Contact us page, an autoresponder email goes out notifying your clients that you've received their email, and you'll reach out soon.
There are multiple triggers in Automizy that you can use to trigger email autoresponders: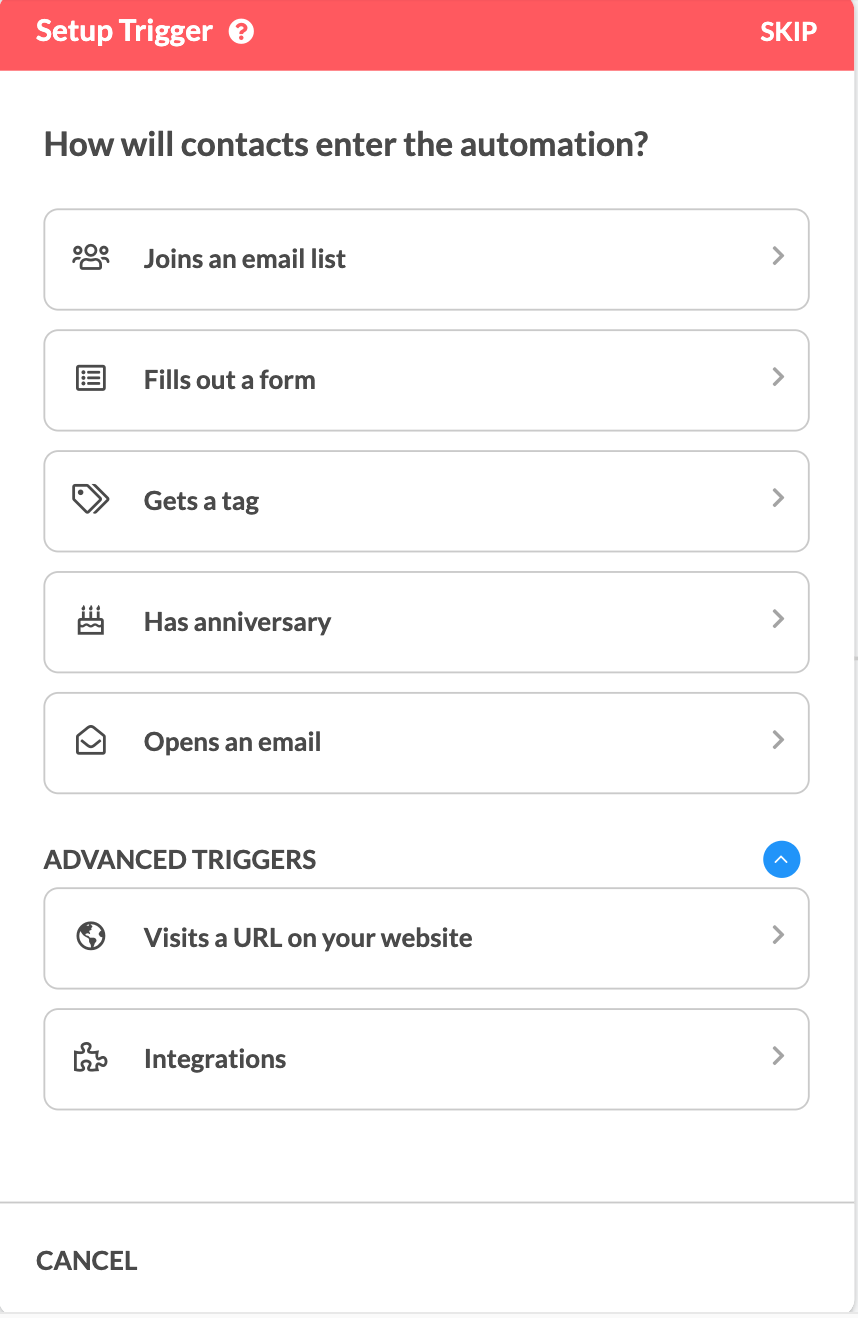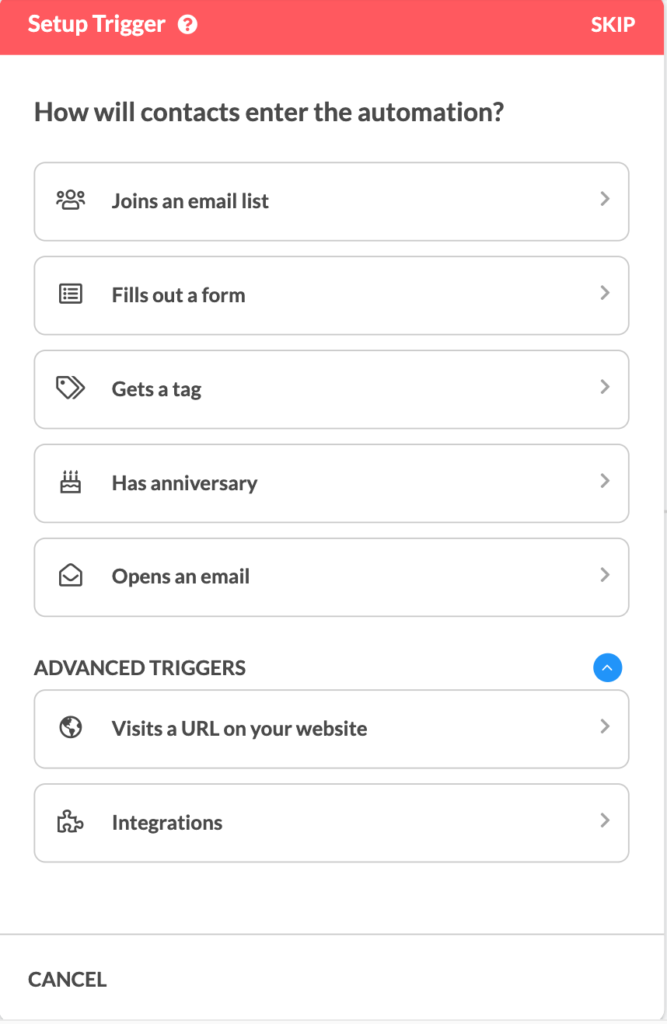 3. Segmentation
Imagine sending an email sharing legal advice about divorce to a client who's happily married, and instead of divorce, they're interested in real estate legal counseling.
That's a terrible scenario.
Such a mistake can cost you a client and shut the doors in front of you.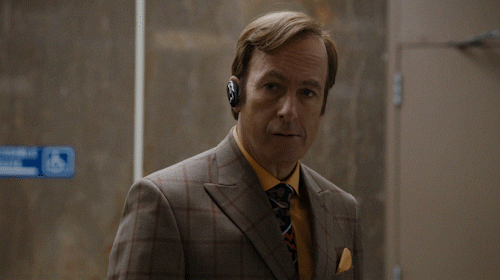 Your legal email marketing campaigns must be personalized to avoid such scenarios.
It strengthens the bond between your law firm and your clients by sending the right email to the right contact with the right content.
Email personalization is not limited to simply adding your client's name. That's the 'grandma' email personalization.
It goes beyond that.
You can personalize your email content based on:
Contacts' legal interests
Contacts' legal case type
For example, you can tag contacts based on their legal case type, covering the legal case types:
Criminal cases
Civil cases
Family cases
Etc
By segmenting your clients based on their case type, you'll have more than just a name and email address. And you can use this data to send them emails to match their personas.
In Automizy, you can filter your law firm clients based on their case type using contact tagging.


Summary
With email marketing, you can build your law firm's authority and increase the performance of your practice.
That will eventually put your law firm at the top of a potential clients' selection or referral list.
According to the Legal Trends Report, the majority of people still look for lawyers the old-fashioned way: They ask a lawyer, friend, or family member for a referral first.
Even if you have a small contact list, it's still important to send emails and maintain engagement. They might refer you to their friends and family members.